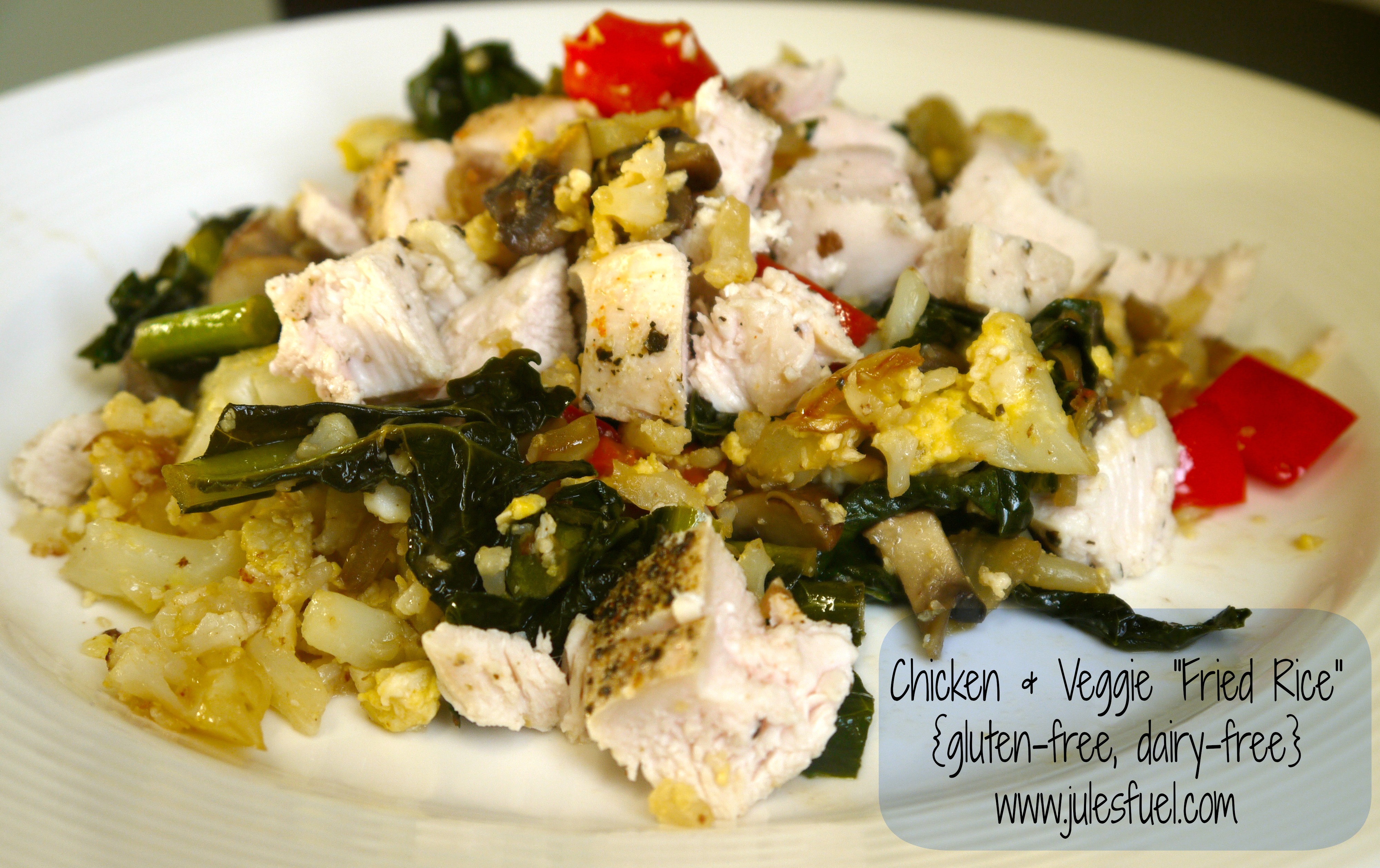 "Can we cook something DIFFERENT for dinner tonight?"
…said my hungry husband on Monday.
He has every right to complain. Ever since I've started blogging and doing my Master's program, working for a naturopathic doctor, and doing nutrition consulting here and there on the side, my creativity and time in the kitchen has steadily declined.
Life happens, and many of us don't have tons of time to churn our own butter, for instance, amidst tending to careers, housework and/or schoolwork, taking care of kids, fitting in fitness, and oh yeah… finding time to ENJOY the life we've been given.
Just because the kitchen might get the short end of the stick on time doesn't mean creativity, taste, and the satisfaction of eating real food (with loved ones) should suffer, though.
Case in point, this meal that was born on Monday in 15 minutes was bursting with flavor and simplicity. Granted, Kyle had cooked the chicken a day earlier to have on-hand, which saved time. Still, though, it equates to about 30ish minutes from prep to table.
Oh, and Kyle was the one who told me share the recipe here, which is always a good sign that it actually tastes good!!
Beyond taste, this is an incredibly antioxidant-rich meal! With many colors from the rainbow in the dish, there are a variety of nutrients:
Kale – high in calcium, protein, vitamin C, K, and A, alkalizing for the blood, and pretty much one of the best 

super foods

.
Cauliflower – high in vitamin C, detoxifying for the liver and gallbladder, and MUCH lower in glycemic index than rice.
Onions – high in vitamin C and prebiotics, which feed our colonic bacteria (a good thing!), and polyphenols, which are antioxidants that protect us from damaging oxidative stress and disease.
Red pepper – very high in vitamin C and carotenoids, powerful antioxidants for healthy eyes and skin.
Enjoy!!!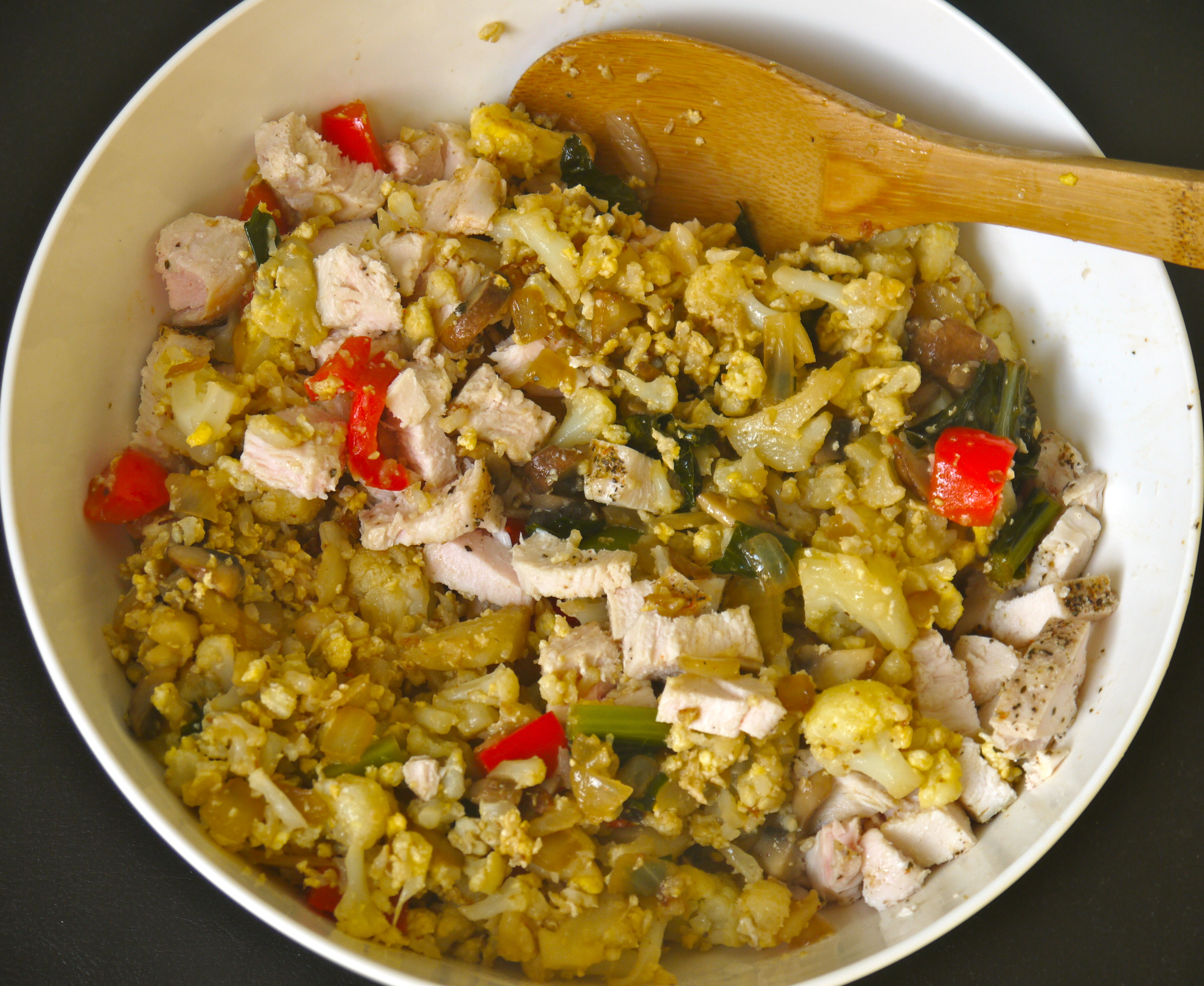 [amd-zlrecipe-recipe:1]
:::
Tell me! What are simple, delicious recipes with real food that you love and take less than 30 minutes!?
:::
This post was shared on Party Wave Wednesday and Sunday School Blog Carnival.