Real Food, Real You!
Wednesday, September 20 at 6:30 PM
Maybe you're tired of schlepping through the day, surviving on coffee and energy drinks. Or maybe the baby weight isn't falling off like you thought it would, and the dieting thing is sucking your time, energy, and fun out of life… and STILL not working. Whatever your "why," join me as I cut through the nutrition confusion and teach the basics on how to transform your health, energy, and life in a sustainable way! In the first part of this series, I'll discuss:
The benefits of "real food"
The scoop on the 4 main macronutrients
The good, bad, and ugly about sugar
The myth about fat and cholesterol
The ins and outs of optimal hydration
When to eat, ideal meal structure, and how much to eat without counting calories
Beginner's tips for transitioning you and your family to a real food diet
The cost is $25, and the event will be held at Renew Mama Studio. Please register here!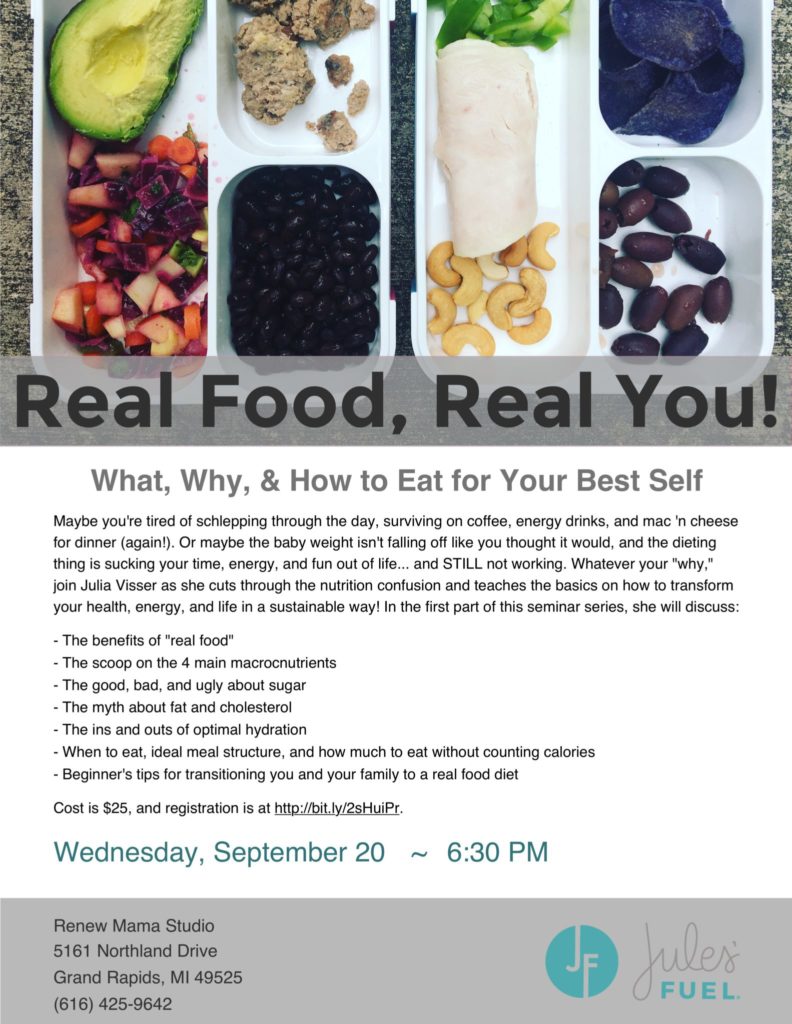 Get new posts, tips, & tools to fuel your life!