So, I think I made a mistake.
A 22-pound mistake.
Yes, for the first time, my husband and I are hosting Thanksgiving. And for the first time, I was able to order a FRESH, local turkey from a nearby farm.
At the time, I was SO geeked to have the chance to buy such a high quality bird, that I saw the box for "22 lbs." and impulsively checked it without consultation.
Let's rewind to the fact that the grand total of our attendees tallies… a mere FIVE people (including the two of us).
Indeed, I feel a bit ridiculous and very American. (See 22-lb. bird below for a reference.)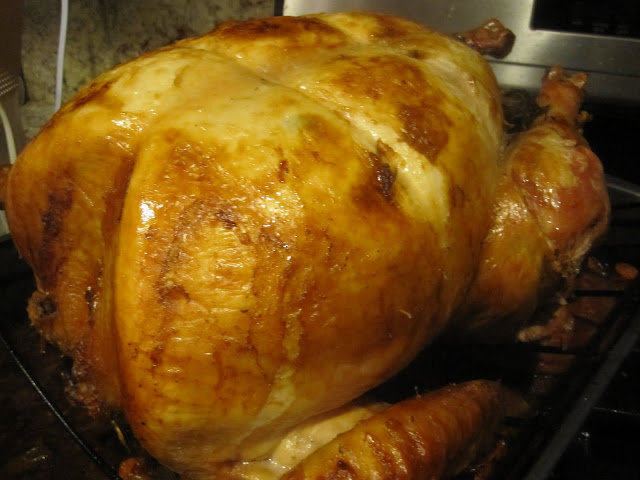 Welp, I don't expect everyone to pull their weight of 4.4 lbs. of meat (besides the hungry hubby), but it will force me to get really creative with all sorts of leftover turkey renditions.
"Thanks…Giving:" My New Appreciation
I can't believe this ONE day that basically gives Americans our gluttonous reputation of super-sized eating is officially HERE.
Just three days away, anticipation is building, as are the size of turkeys and number of pies for the big occasion.
This get-out-of-jail-free card to gorge on enormous quantities of food, laze around watching football (and maybe a few Christmas flicks), and then gorge again has certainly morphed since colonial times.
I have always adored this holiday (who doesn't!), and have my fair share of button-popping, food coma stories (we don't need to bring those out of the wood works, though!).
But, this year, I have a deeper, different appreciation of the holiday.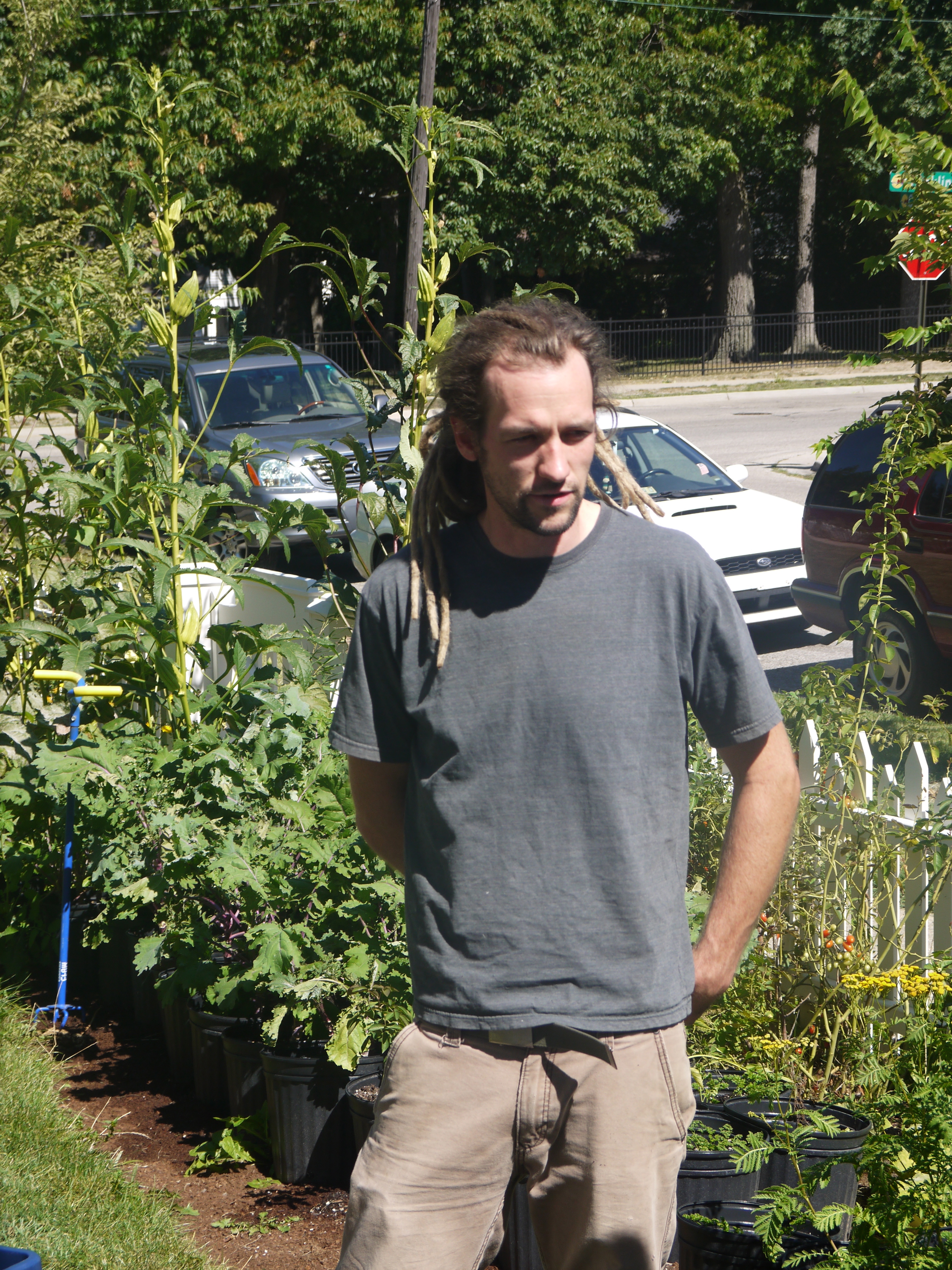 After volunteering for an organic urban farmer, Luke, this past summer, I now understand what it takes to grow good, quality, local food.
The amount of sweat, sun, compost, worms, heirloom seeds, and luck that goes into growing a single, beautiful vegetable is astronomical.
And often goes unthanked.
As a little girl, I never thought outside of the box to question where food comes from, and REAL food, at that. (i.e. Not just the boxed, processed products that somehow are referred to as "food."). Moreover, I never realized that it takes 1,500 miles and heck of a lot of fuel to get most grocery store food there in the first place.
So, my enlightenment from working on Luke's farm, combined with reading Barbara Kingsolver's best seller Animal, Food, Miracle, which discusses her family's year-long pledge to live off of their own farm, have nudged me to a new appreciation.
To me, Thanksgiving is about the thanks…for the giving. For the God-given, awesome blessings that we have in our lives through the good and the bad – the people, the opportunities, health, financial means, and what-have-you.
Without these, we would't have the means to eat good food. Thus, food should be respected and thanked, but (to me) is the less important, but common, link amongst family and friends.
After all, famed chef Thomas Keller so eloquently discusses what a great meal entails:
"In the end, a great meal is not about the food and the wine. A great meal is an emotional experience."
Rather than stuffing ourselves with quantity, why not go for quality food for this year's Thanksgiving?
To help you prepare for this quality "emotional experience" (I know this touchy-feely phrase is totally eliciting eye rolling from fellow male readers), below is a list of fantastic Thanksgiving recipe options.
All are "healthified" with minimal processed ingredients, minimal insulin-raising sugar, and mostly gluten-free and dairy-free!
Healthified Thanksgiving Recipes
Main Dishes
Vegetable Sides
Starches & Sweet Sides
Desserts
Enjoy!!
I'd love for you to share any deliciously healthy Thanksgiving recipes below (AND your stories)!!