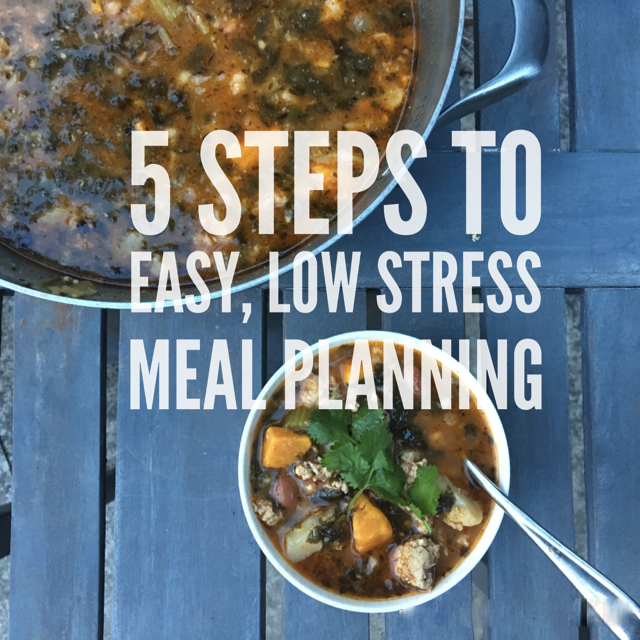 What's for dinnerrrrrr!?! I KNOW you've asked this. We've all been through some sort of meal rut at some point, because easy and low stress don't usually coincide with meal planning.
And I'm in mine currently. With a 1-year-old who eats everything and a 3-year-old who used to eat everything but now likes to assert her opinions on everything, cooking for the whole family isn't what I would call… FUN.
To spark inspiration, I even signed up for this amazing (and customizable) real food meal planning service, which I highly recommend and had good intentions for, but couldn't even muster up the time and patience to commit to it.
Why, you ask?
I have two young humans at home. For me, it's more stressful to have a perfect routine when it comes to grocery shopping and meal prepping and getting perfect ingredients for perfect Pinterest meals at this stage in my life. Because kids get sick, and sometimes, the husband has to work late, and summery days occasionally mesmerize me into digging for freezer ingredients rather than hitting the grocery store. When my kids are older, I definitely plan to revisit!
Meanwhile, I've resigned myself to less-than-Pinterest-perfect meals. And less-than-perfect meal planning and prepping.
And somehow, I still continue to put home-cooked, healthy, and varied meals on the table every night. So, I realized that my system of meal planning imperfection may actually benefit someone. And together, we can embrace imperfect meal planning a bit, hehe.
Here's how it works.
But first, a disclaimer: This may not be for you. You may be the kind of person who craves and executes a complete meal planning system. Good for you! Try the Real Plans real food meal plans I mentioned earlier. I bet you'll love it!
5 Steps to Easy, Low Stress Meal Planning
1. Stock your freezer and pantry with staples.
This is key. Having a well-stocked freezer and pantry means you'll have go-tos for proteins and sides, and the greater the variety of these items = a greater variety of meals!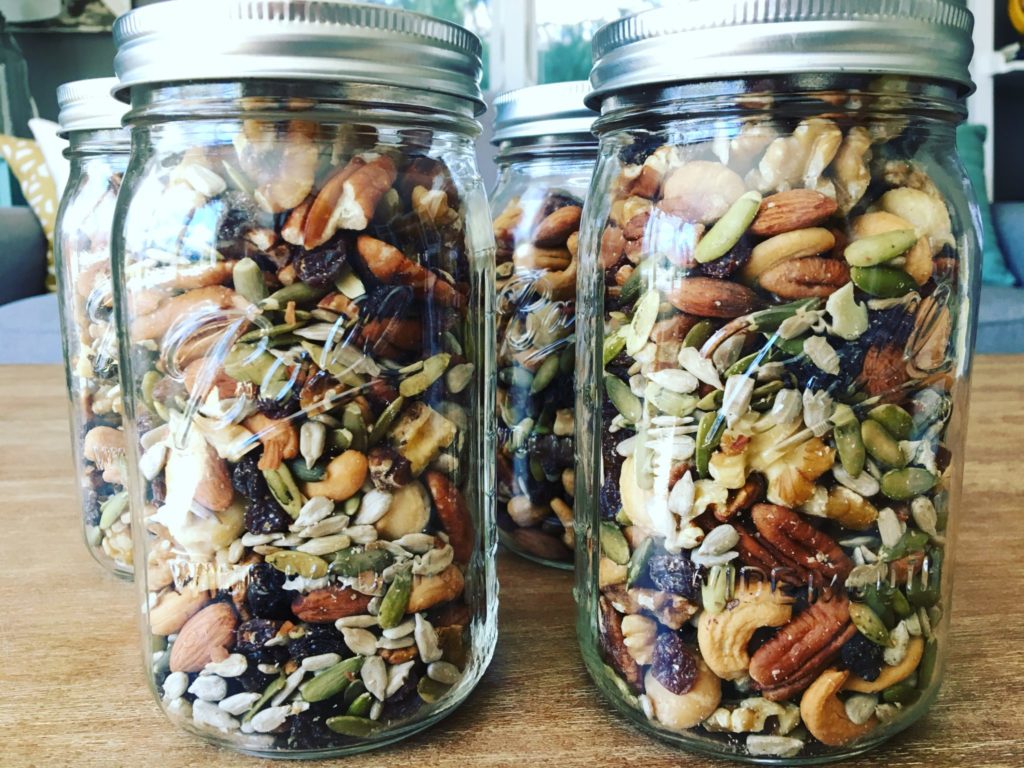 As an example, here's what we usually stock our freezer with. (Note – the stores noted are usually where I get these items. You can likely find them elsewhere!)
Freezer Items
Proteins
Organic (ideally free-range) chicken (Costco or Trader Joe's for free-range)
Organic ground turkey (Costco)
Organic (ideally) grass-fed beef (Costco or Fresh Thyme / Trader Joe's for grass-fed)
Organic pork loin and/or hormone-free/antibiotic-free breakfast sausages (Heffron Farms or Costco)
Lamb chops and ground lamb (Costco or S&S Lamb)
Wild-caught cod, shrimp, & salmon (Trader Joe's or Costco, although Costco doesn't have a lot of wild-caught fish)
Organic liver & liverwurst (Heffron Farms & U.S. Wellness Meats)
Sides
Organic riced cauliflower (Trader Joe's)
Organic broccoli and/or vegetable medley (Costco)
Organic brown rice (Trader Joe's)
Organic peas (Costco)
Organic berries and mango (Costco)
Gluten-free bread (Costco or Trader Joe's)
Organic flaxseed meal (Costco)
Pantry Items
Organic potatoes (Fresh Thyme or Trader Joe's)
Sweet potatoes (Costco or Fresh Thyme or Trader Joe's)
Yams (Fresh Thyme)
Butternut squash, spaghetti squash, acorn squash, etc. (Costco or Fresh Thyme or Trader Joe's)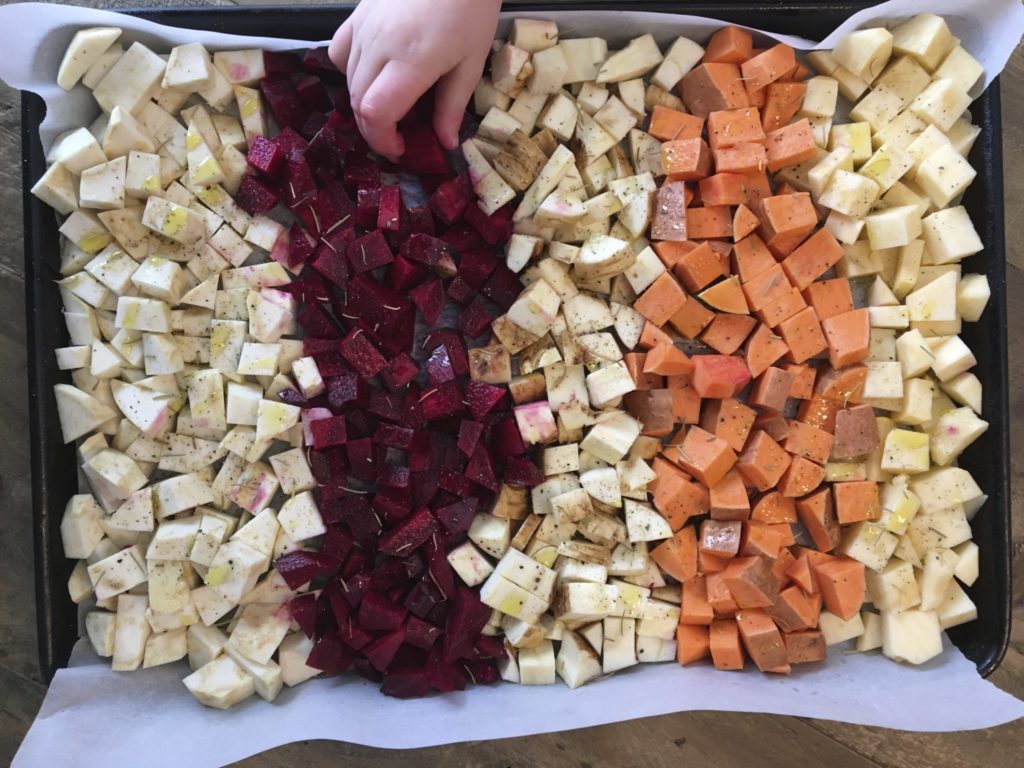 Canned / boxed goods
Wild-caught sardines (Costco)
Organic black beans & kidney beans (Costco)
Organic great Northern beans, pinto beans, etc. (Fresh Thyme or Trader Joe's)
Organic tomato sauce (Costco)
Organic tomato paste (Costco)
Organic coconut milk, almond milk, and hemp milk (Costco and Fresh Thyme for hemp milk)
Natural black olives and kalamata (Costco)
Other
Nutritional yeast for a non-dairy substitute
Nori seaweed
Rice crackers (Trader Joe's)
Organic edamame, rice, and/or lentil noodles (Costco)
Mary's Gone Crackers and Late July tortilla chips (Costco)
Potato chips in olive oil, coconut oil, or avocado oil (Trader Joe's or Fresh Thyme)
Organic popcorn (Trader Joe's or Fresh Thyme)
Organic applesauce (Costco)
Gluten-free oats (Costco)
Chickpea flour, buckwheat flour, almond flour (Costco), coconut flour
Balsamic vinegar, red wine vinegar, apple cider vinegar, etc. (Costco)
Quinoa
Unsweetened coconut flakes
85% dark chocolate (Costco) & Enjoy Life Dark Chocolate Chips
Medjool dates (Costco)
Raw honey (Costco)
Nuts and nut butters like walnuts, cashews / cashew butter, pecans, pine nuts, almonds / almond butter, peanut butter (Costco)
Organic chia seeds (Costco)
Pumpkin seeds, sunflower seeds, sesame seeds (Trader Joe's or Fresh Thyme)
KIND Bars (Costco)
Vega Sport Protein & Greens or other plant-based protein powder
Note: One frustrating thing is that we usually have to go to a few different grocery stores / markets to get the nourishing foods we love to eat. This includes Costco, Trader Joe's, Fresh Thyme, Heffron Farms, the farmers market, etc. This may sound overwhelming to you, but we don't do all of these on a regular basis! I know where I need to go to get the ingredients we want and need, and we stock up intermittently when we're at each of these stores. If you have a one-stop grocery store like Meijer, just disregard!
2. Do a weekly(ish) grocery run for fresh produce / other items.
This fills in the gaps with the fresh nutrients we need on the regular! I find either myself or my husband usually makes a weekly run to buy fresh produce and other foods for breakfasts and lunches. This might include:
An abundance of colorful vegetables and herbs (see below)
Greek or coconut yogurt
Organic / natural lunch meats
Healthy starches (see below)
Condiments: sauerkraut, pickles, mustard, hummus, etc.
… And any other fill-in-the-gap types of foods to keep your freezer and pantry stocked.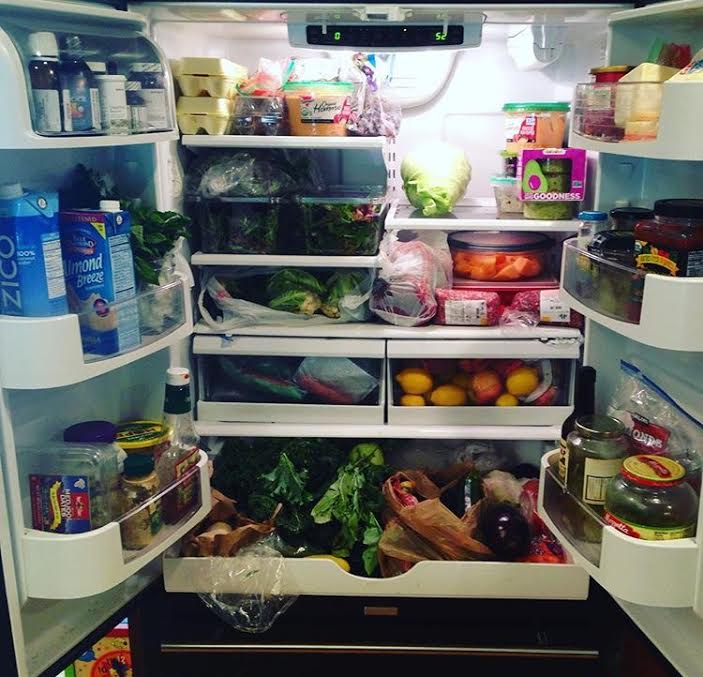 3. Just-in-time meal plan.
Every night, decide what you'll make for dinner the next day. My favorite formula is CFP: Choose a healthy starch (carbohydrate), a vegetable (carbohydrate), a healthy protein, and a healthy fat. See below for category examples.
CFP Category Examples
Starchy Carbohydrates
Sweet potatoes
Yams
Potatoes / purple potatoes
Rutabega
Parsnips
Celery root
Beets
Butternut squash, spaghetti squash, acorn squash, etc.
Plantains
Beans / legumes
Quinoa, wild rice, buckwheat, and other non-glutenous grains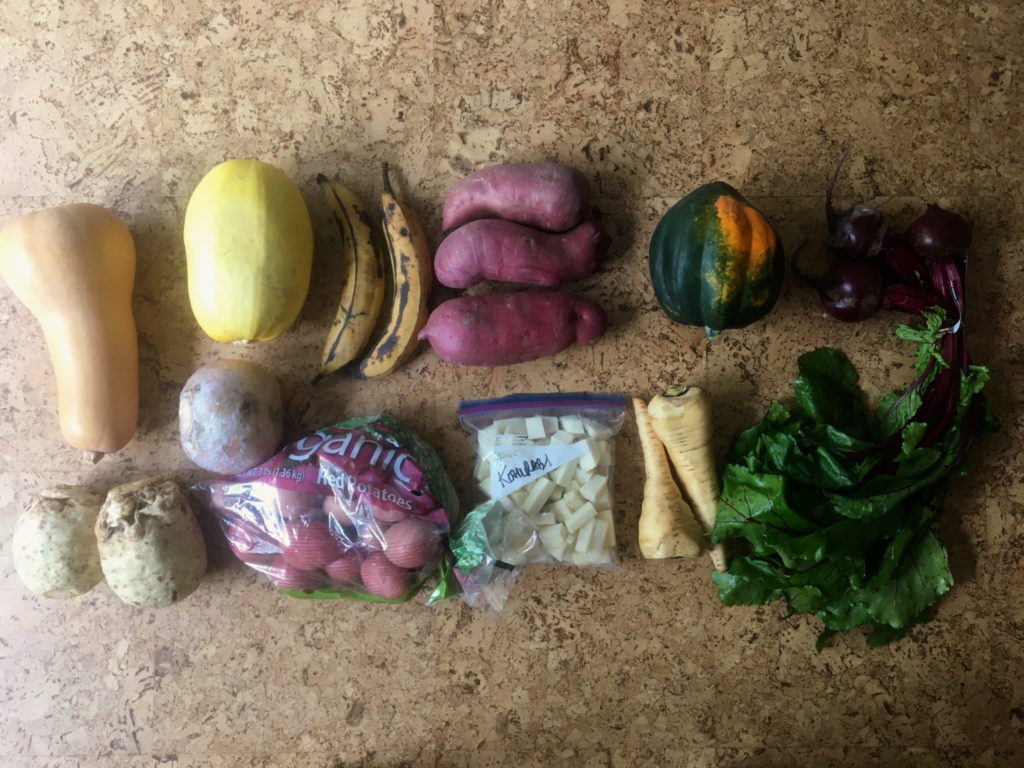 Vegetable Carbohydrates
Broccoli
Cauliflower
Green beans
Arugula, spinach, kale, chard, collards, and other leafy greens
Cucumber
Carrot
Celery
Eggplant
Zucchini
Fennel
Peppers
Radishes
Cabbage
Proteins
Free-range chicken, lamb, turkey, duck, and other poultry
Liver and liverwurst (Heffron Farms and U.S. Wellness Meats)
Grass-fed beef
Free-range eggs
Wild-caught shrimp, salmon, cod, etc. (Costco, Fresh Thyme, or Trader Joe's)
Fats
Raw, organic cheese (Fresh Thyme or Trader Joe's)
Organic, grass-fed butter (Costco, Trader Joe's, or Fresh Thyme)
Organic olive oil (Costco)
Avocado oil (Costco)
Coconut oil (Costco)
Olives (Costco, Trader Joe's, or Fresh Thyme)
Artichokes (Costco, Trader Joe's, or Fresh Thyme)
Nuts, nut butters, and seeds (Costco, Trader Joe's, or Fresh Thyme)
So, for example, your meals might look like:
Salad, brown rice, and grilled chicken

C = colorful salad + brown rice; F = olive oil / vinegar for dressing, raw cheese + sunflower seeds for toppings, P = grilled chicken thighs

Lamb burgers with roasted veggies and potatoes

C = roasted broccoli, cauliflower, and potatoes; F = avocado oil; P = lamb burgers

Mexican turkey soup

C = onion, carrot, celery, spinach, cauliflower; F = coconut milk and olive oil; P = ground turkey

Homemade spaghetti with spaghetti squash (see picture below)

C = spaghetti squash, zucchini, onions, tomato sauce, tomato paste, tomatoes, spinach, carrots; F = butter and olive oil; P = grass-fed beef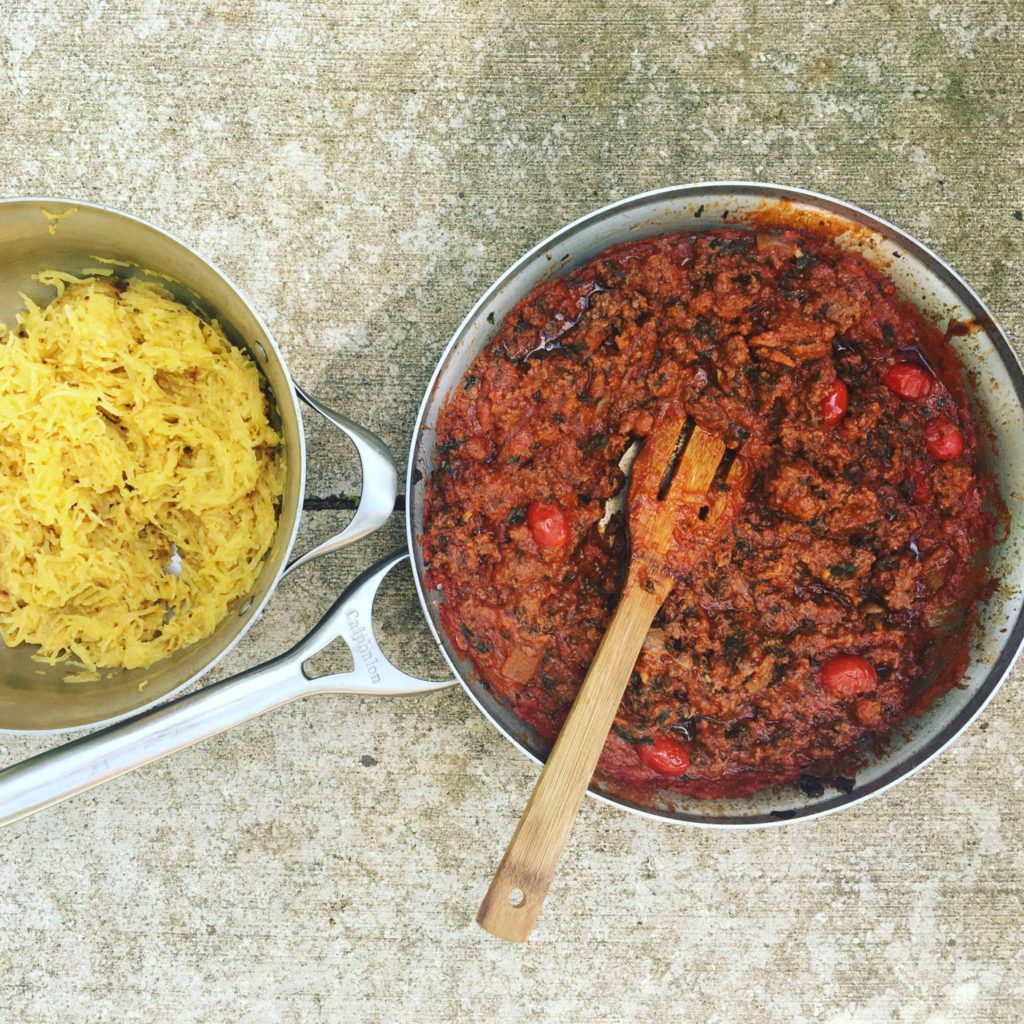 If you feel so inclined, pick your CFP ingredients and google or Pinterest recipes for inspiration! I'm a fan of googling "Paleo _________" for ideas, since we eat gluten-free and mostly dairy-free. Blogs that I check for inspiration include:
4. Prep as you wish.
This is where the just-in-time planning can help! By simply reviewing your next day, you may or may not want to do some night-before or morning-of prepping. For example, if I know my husband will be gone in the evening the next day, I'll intentionally plan a Crockpot meal or chop ingredients beforehand to save time.
A few other tips:
Once in a blue moon, I get super inspired and chop a ton of vegetables for the freezer. It usually lasts several weeks. But, I don't put pressure on myself to keep this habit up.
When I have an abundance of something (or a food that might go bad soon), I'll chop it up and throw it in the freezer, like banana chunks, zucchini, potatoes, etc. Then, I can use as needed in stir-fries, smoothies, etc.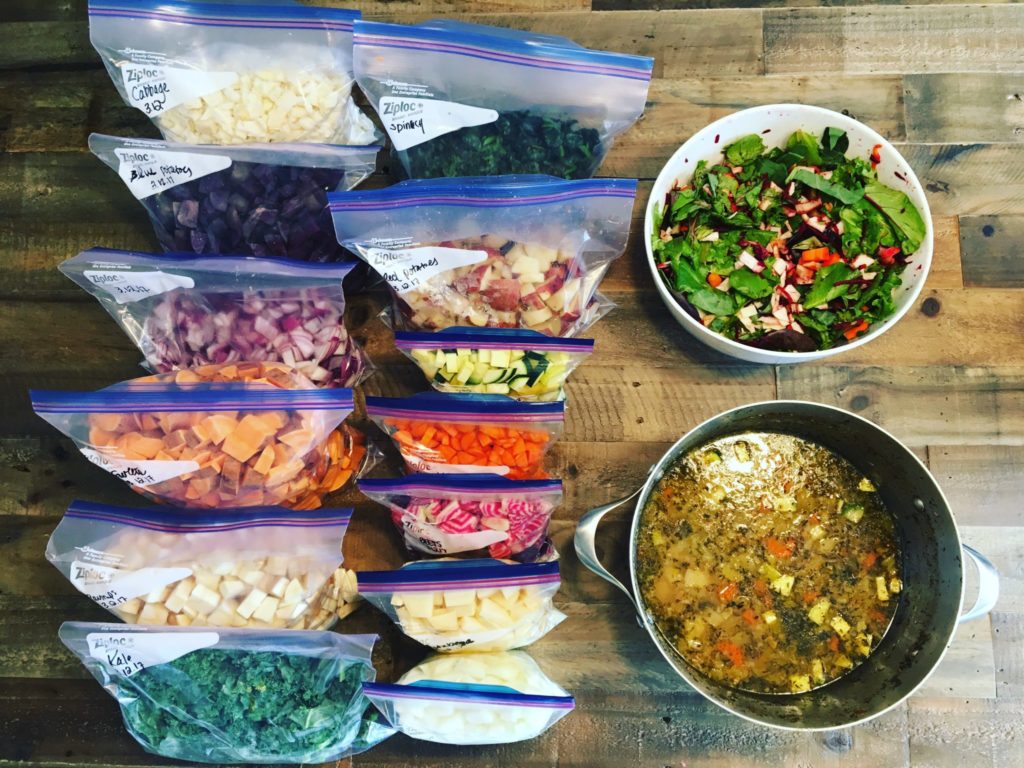 I also try to make a large salad every few days, because it's an easy lunch with some added protein and nuts/seeds on top!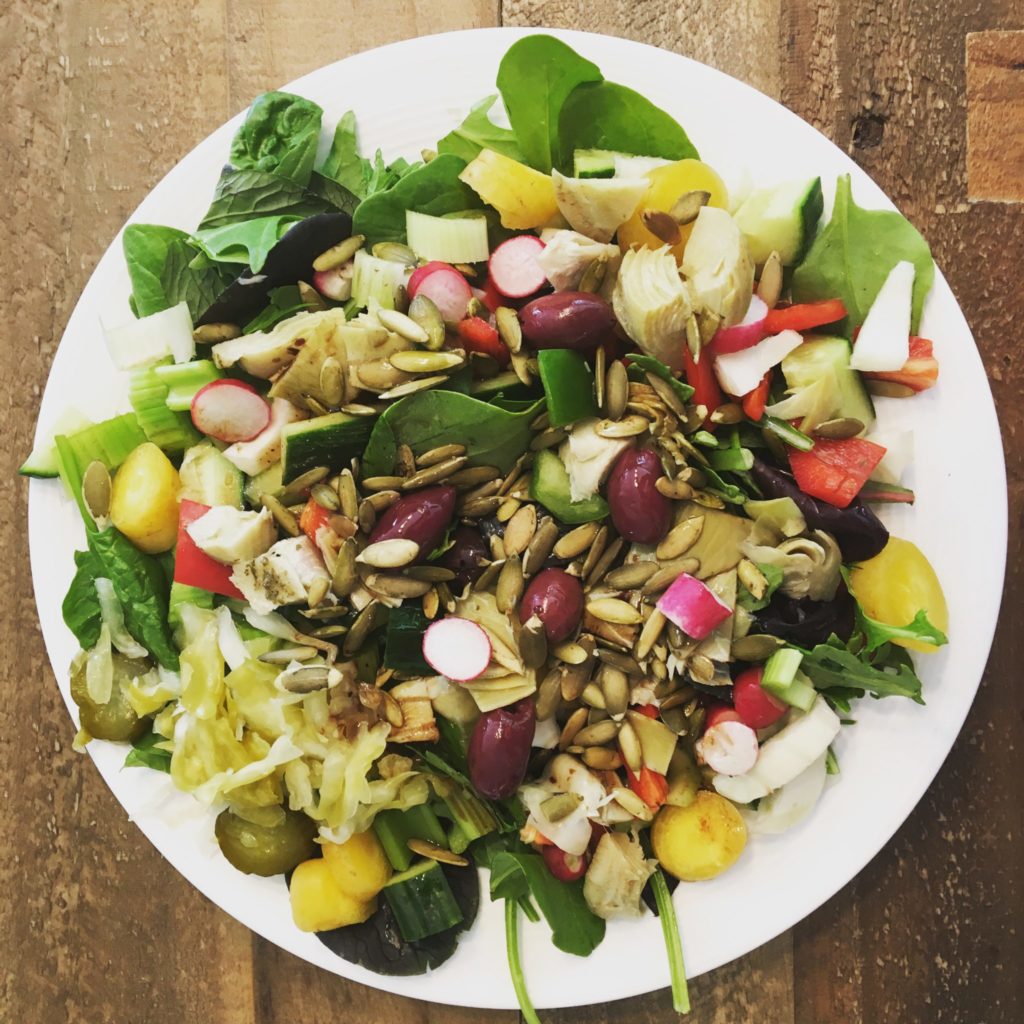 5. Keep a list!
Whether using an app like Our Groceries or a notepad (paper or on your phone), keep a running list of ingredients you need. This makes shopping so much easier in our household! Whenever Kyle decides to make a run, I text over a list that I've kept throughout the days/weeks.
Bonus: Cook once, eat twice.
I love this mantra. Whether you cook a bit extra for lunch the next day (our goal), or actually freeze a large portion for a later meal, this can come in handy for quick go-to meals as well!
So what did I miss?! What are your tips and tricks for a healthy, easy, low stress meal planning?!