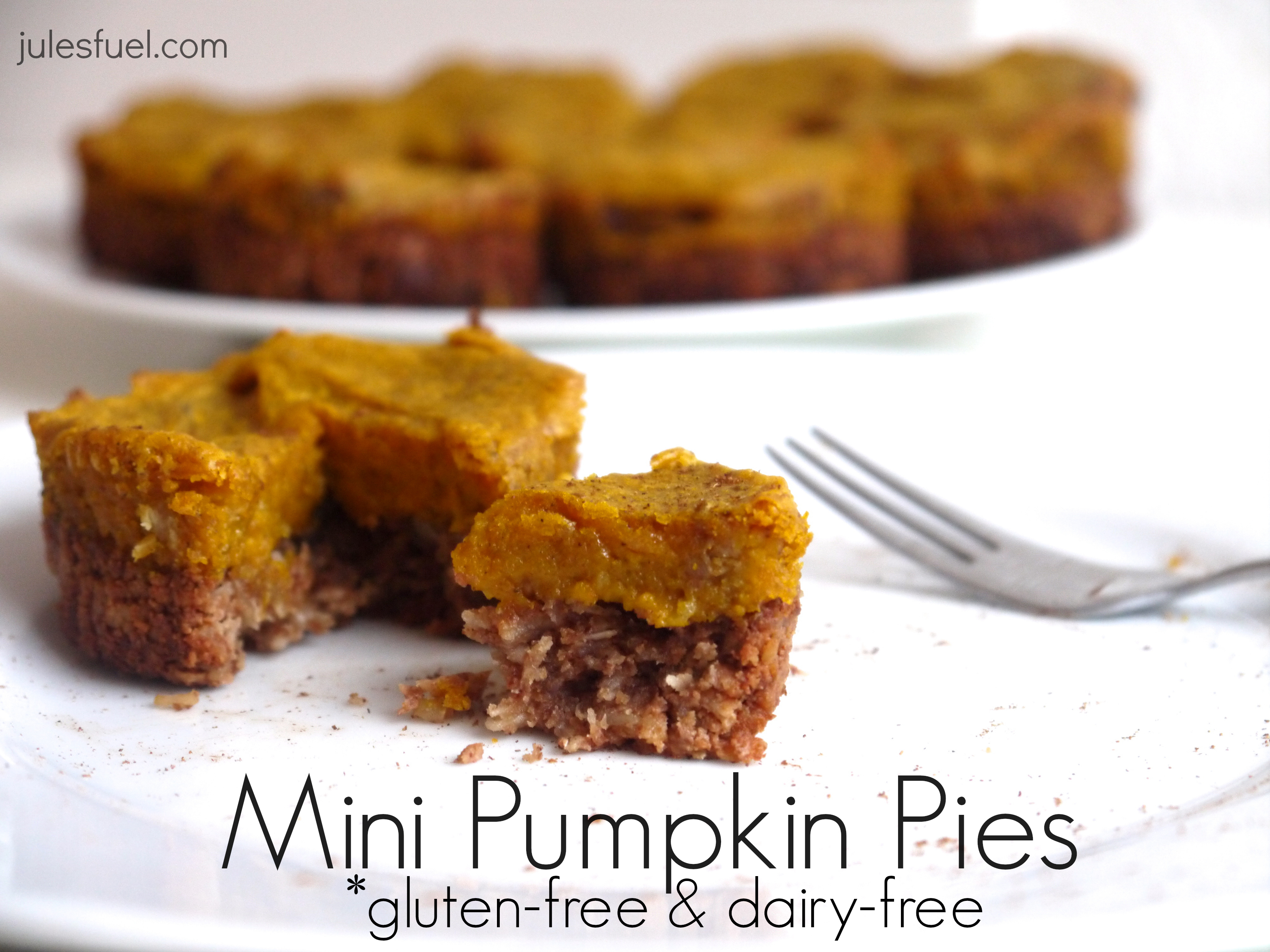 For the love of pumpkin, I know I'm a bit obsessed! Thus far, I've posted a Pumpkin Spice Smoothie and Creamy Pumpkin Banana Raisin Muffins, but hey, I have yet to cover a form of pumpkin pie!
So, here it is, my own version of mini pumpkin pies. I made these for my sister and brother-in-law upon their arrival to visit us here in Germany last week, and needless to say, the batch of 12 did not make it past the four of us that evening. Enjoy these (mostly) guilt-free! I dare you to try and only eat one…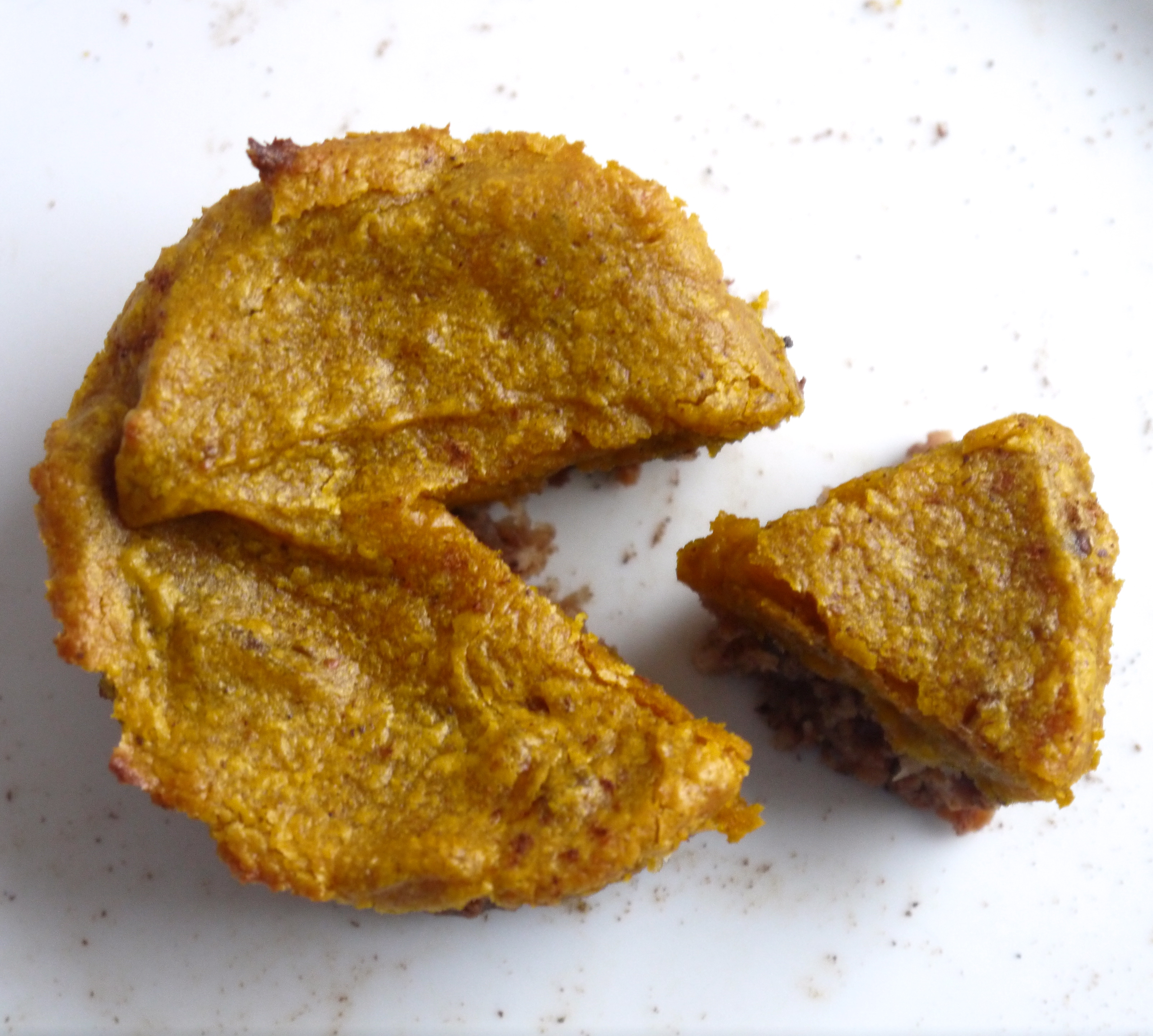 Note: If you feel like getting even crazier, make your own homemade whipped cream with full fat cream or full fat coconut cream, vanilla, and honey.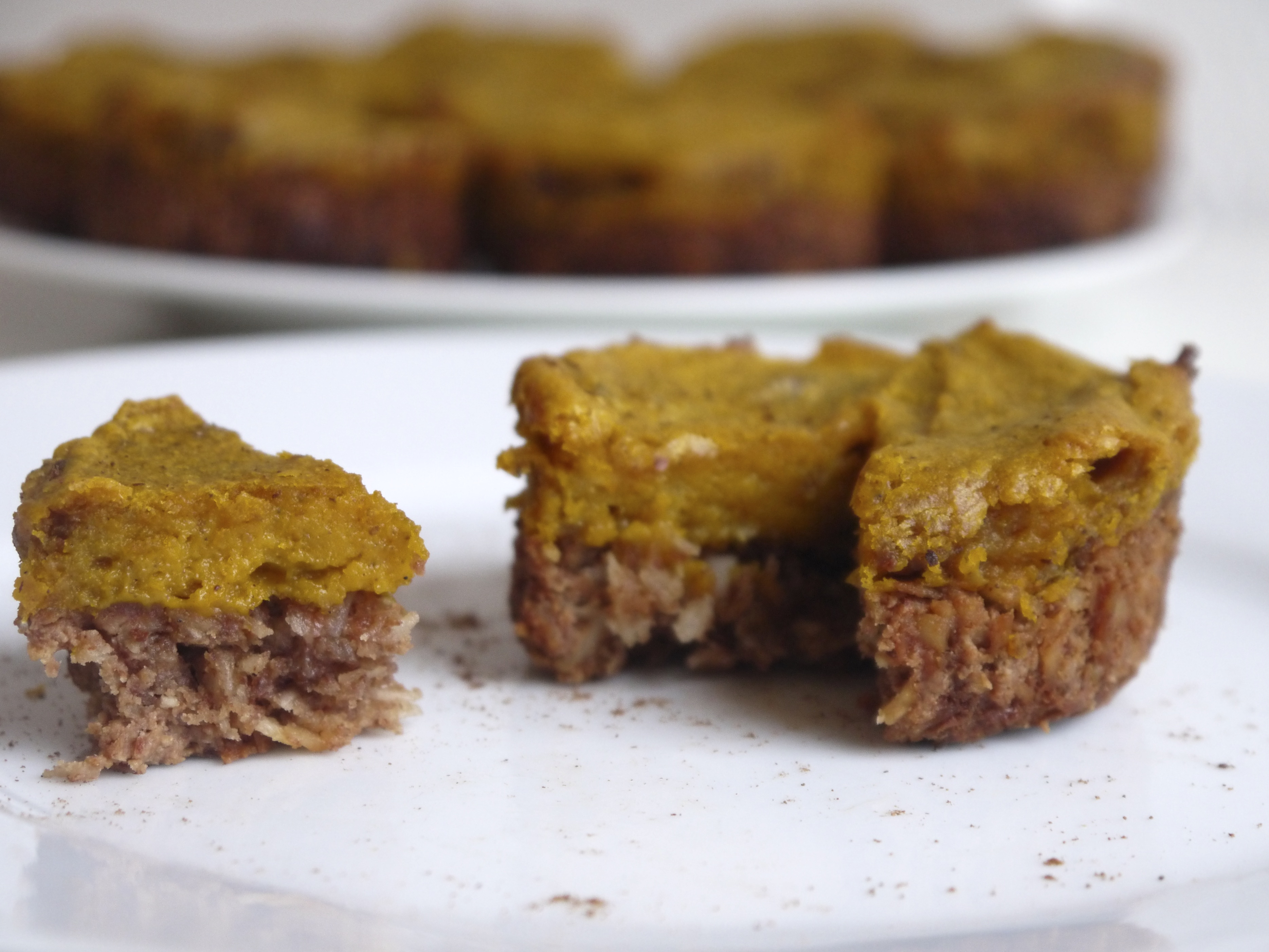 Mini Pumpkin Pies 
Crust
1 c almond butter
1 c coconut shredded flakes
2 tbsp coconut milk
1 tbsp coconut oil
¼ tsp salt
1 tbsp honey
Filling
1 c. pumpkin puree
½  c cashew butter
6 dates
½ tsp vanilla
3 tbsp maple syrup
2 tbs coconut oil
½ tsp cinnamon
1/8 tsp allspice
1/8 tsp nutmeg
¼ tsp ginger
¼ tsp sea salt
Instructions
Thoroughly mix all of the crust ingredients first. Place the muffin papers in the tin, and press a spoonful of the crust mixture firmly into each cupcake paper.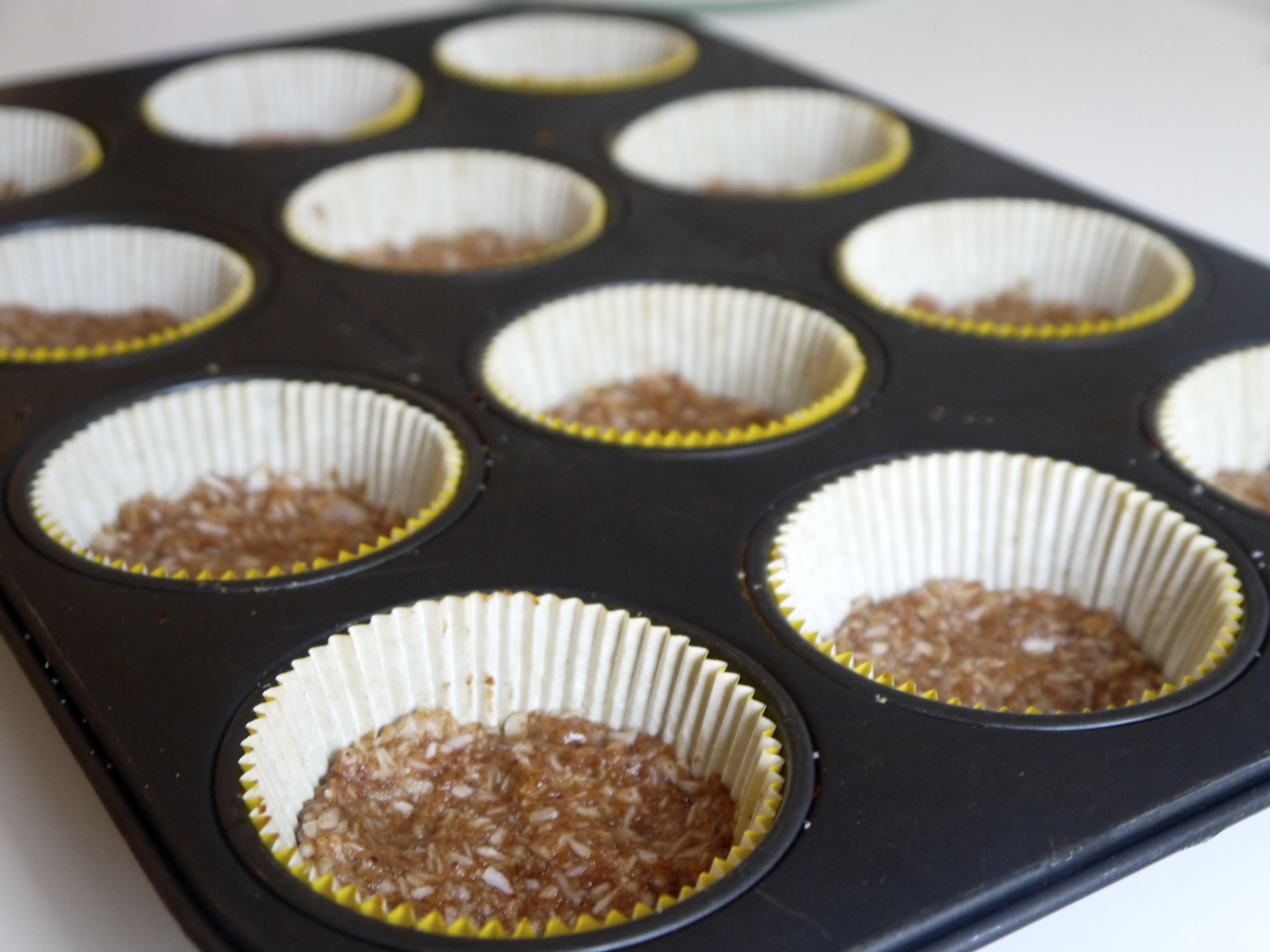 Bake for 10 minutes at 350 degrees.
While the crust is baking, mix the filling ingredients thoroughly in a bowl.
When the crust is finished, spoon the pumpkin filling mixture into each cupcake holder evenly.
Bake for 20 -30 minutes, or until slightly firm to the touch. EAT and ENJOY!