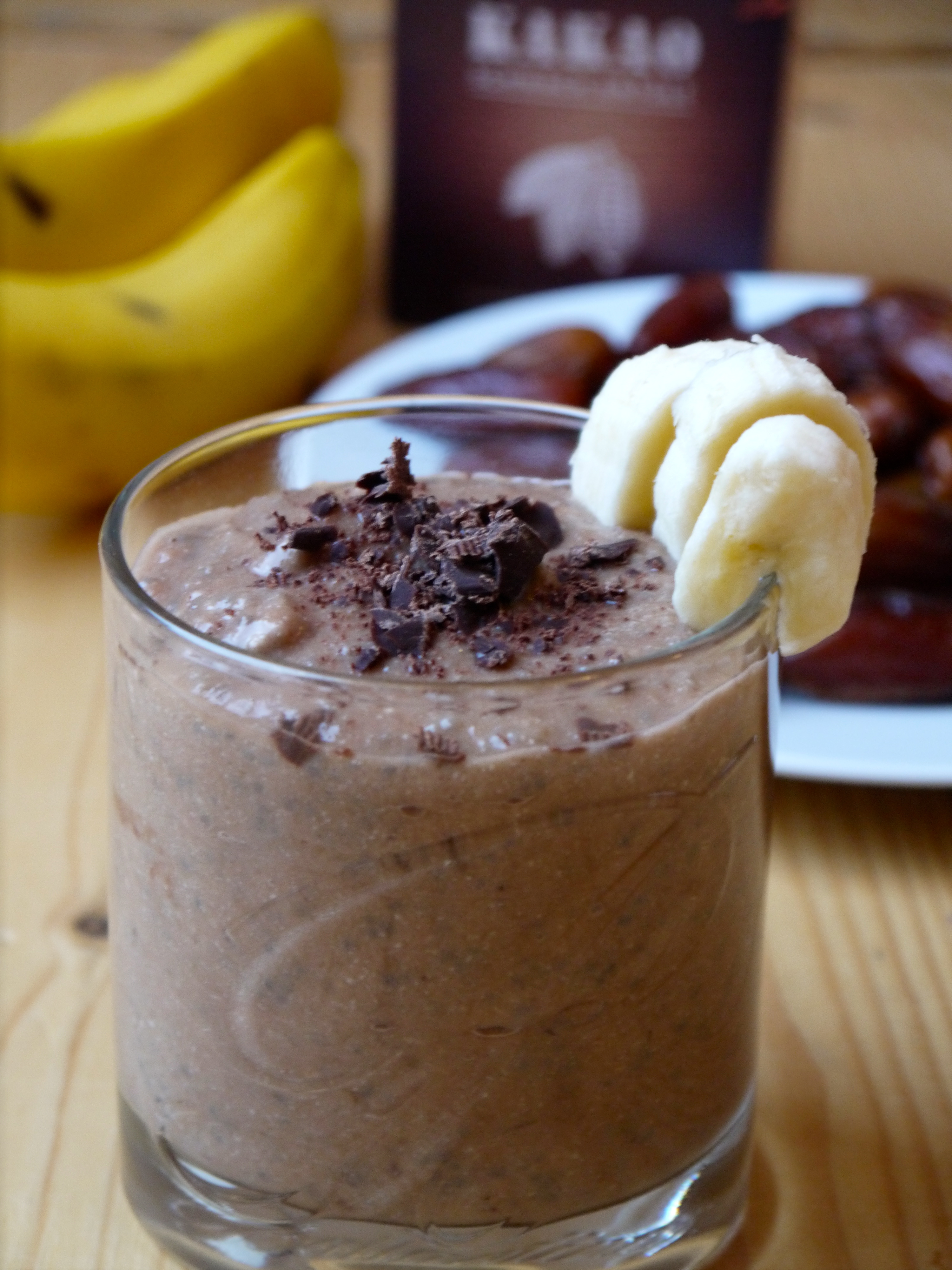 As I was sitting in our kitchen having a snack this afternoon, because that's what I do these days (#pregnant), I noticed our fruit bowl harboring two old bananas.
Still hazy from a nap, I glanced outside hoping for changed weather, but the rain was putting on a show with a darkened sky to match.
No surprise here in Germany. Since experiencing the frequency of gray, rainy days here over the years, I now refer to rainy weather as "Germany weather."
Such is life! When there's rain, I've learned, you've got to make your own sunshine.
Enter those old bananas, a desire for something sweet, and the ability to make Kyle's tastebuds happy. About 5 minutes later, I had my own sunshine in this delicious concoction.
One of the key ingredients to make this pudding thicken are chia seeds.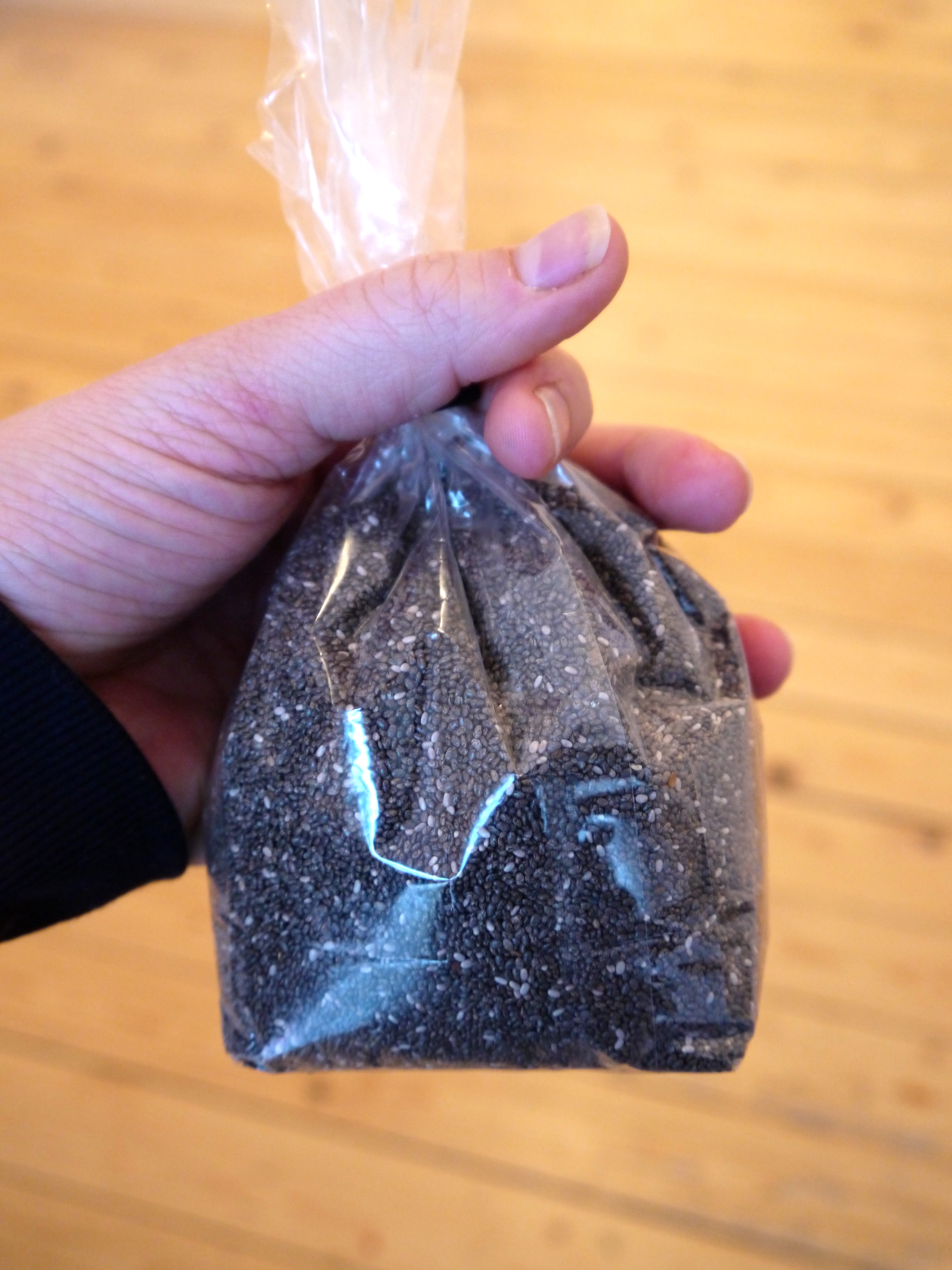 These little guys are:
Rich in fiber, protein, calcium, and other vitamins and minerals
A decent source of Omega-3 fatty acids
Hydrating: Chia seeds absorb 9-12 times their weight in water! (source)
Versatile: They can be used as an egg replacement (1 tbsp chia seeds + 3 tbsp of water), thickener, and additional condiment to smoothies and oatmeal
Though I don't use them on a daily basis, they are fantastic additions, and serve their nutritional and textural purpose in this recipe.
Enjoy this pudding as a sweet snack or dessert!!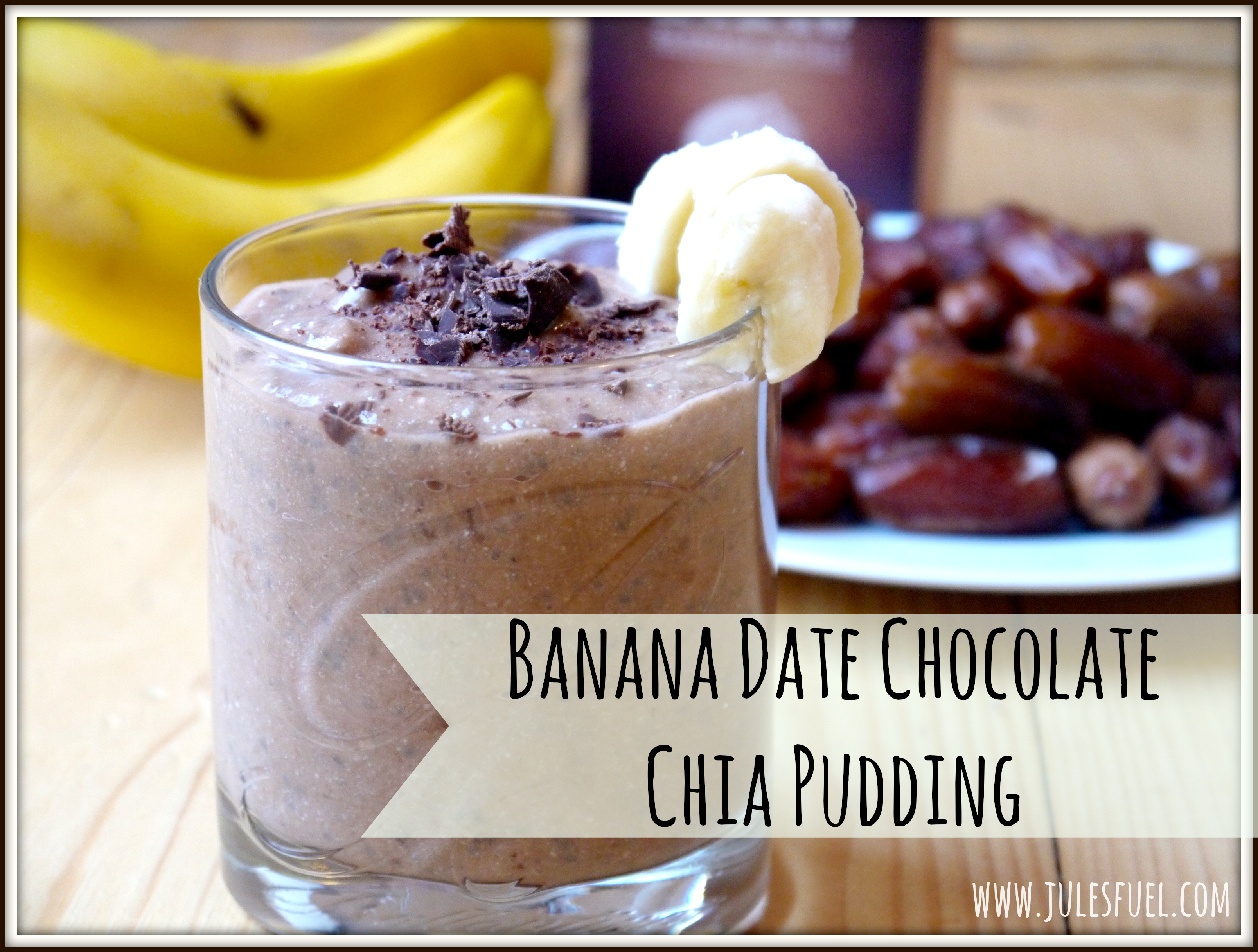 Banana Date Chocolate Chia Pudding
Ingredients
*Serves 2
2 bananas (preferably very ripe)
4 dates (Medjool taste the best)
1/2 cup coconut milk 
1 tbsp raw cacao powder 
2 tbsp chia seeds 
1 tsp vanilla
1/4 tsp sea salt
Instructions
1. In a food processor or blender, puree all ingredients EXCEPT for the chia seeds.
2. Pour even amounts of the pureed mixture into two separate glasses or small dishes.
3. Add 1 tbsp of chia seeds to each glass, and allow chia seeds to thicken at room temperature for about 5-10 minutes.
4. Chill in the refrigerator until you're ready to serve!