"What is this?!"
Puzzled, the cashier lady checking me out at Fresh Thyme this morning was looking at my rutabaga like an alien.
"… A turnip?!"
"Rutabaga!," I say, delighted to educate yet another cashier.
Her inquisitive face finally turned content, continuing scanning the copious amounts of produce on the conveyer belt.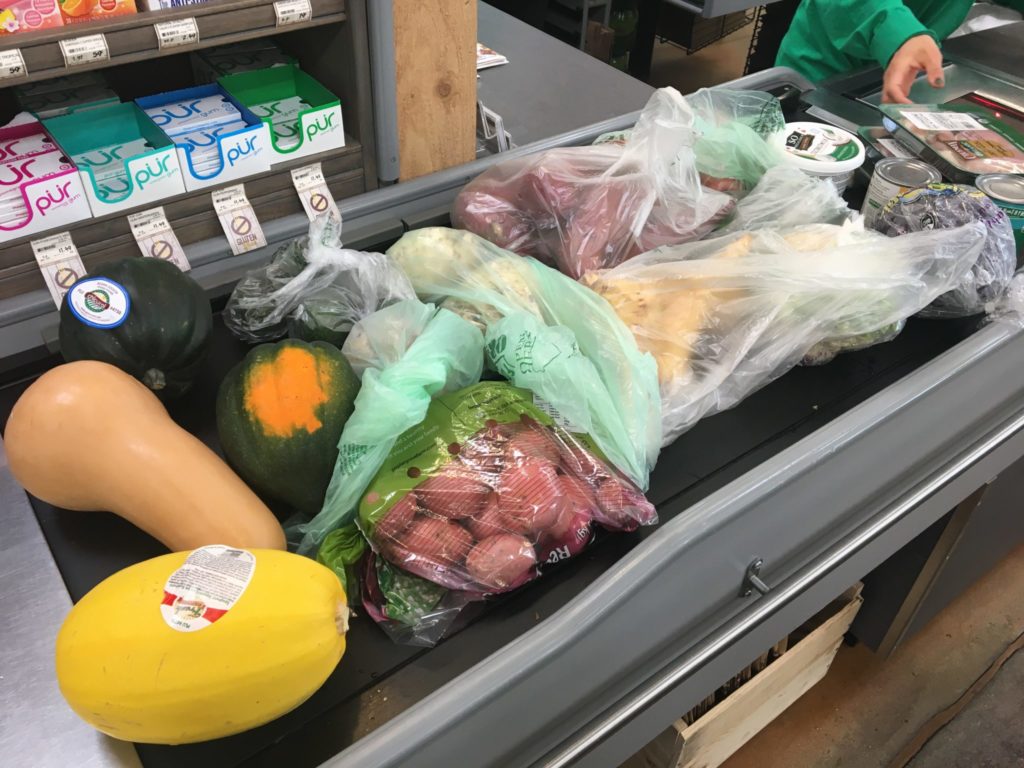 Funny thing is, 75% of the time, I find that cashiers don't have a clue as to what this starchy vegetable is (along with turnips and celery root). And I don't blame them! With potatoes, corn, and pizza sauce as the predominant "vegetables" of our country (yes, corn is actually a grain and pizza sauce…I mean, really!?), it's a foreign concept to branch out to other varieties of starches.
Not for us, though. Especially since we're a gluten-free and mostly grain-free household… you know, because the hubby has Celiac disease and I abstain because of these reasons.
And with 6 years and counting of GF and mostly grain-free eating under our belt, we've discovered some pretty awesome, easy, and nutritious gluten-free starches (and substitutes!) for meals.
A variety of starchy vegetables are so necessary for our health and well-being! They've got fiber – wonderful for feeding our gut bacteria, keeping us regular, promoting satiety, and even aiding in weight loss. Plus, they're high in vitamins A and C and other nutrients, which help fight inflammation and strengthen the immune system.
The majority of these starches are inexpensive, SO easy to prep and cook, and they taste pretty dang delicious. Yes, it takes gumption to try something new, but in my experience, similar to the persistence it takes to widen a toddler's real food palette, the health payoffs are rewarding and exponential.
Without further ado, check out these amazing gluten-free starches!
15 Grain-Free & Gluten-Free Starches
1) Butternut squash
High in vitamin A (healthy skin), fiber (healthy gut), vitamin C (healthy immune system) and manganese (bone health), butternut squash has great nutritional bang per calorie.
Tip: Bake in halves and add homemade spaghetti sauce for butternut squash boats.
2) Spaghetti squash
This is the most epic real food substitute for pasta! It looks the same with long, stringy strands, and is loaded with potassium (healthy blood pressure), B vitamins (optimal energy production), and antioxidants beta carotene, lutein, and zeaxanthin (healthy eyes).
Tip: Roast in halves and scoop out as a pasta substitute, like in this recipe.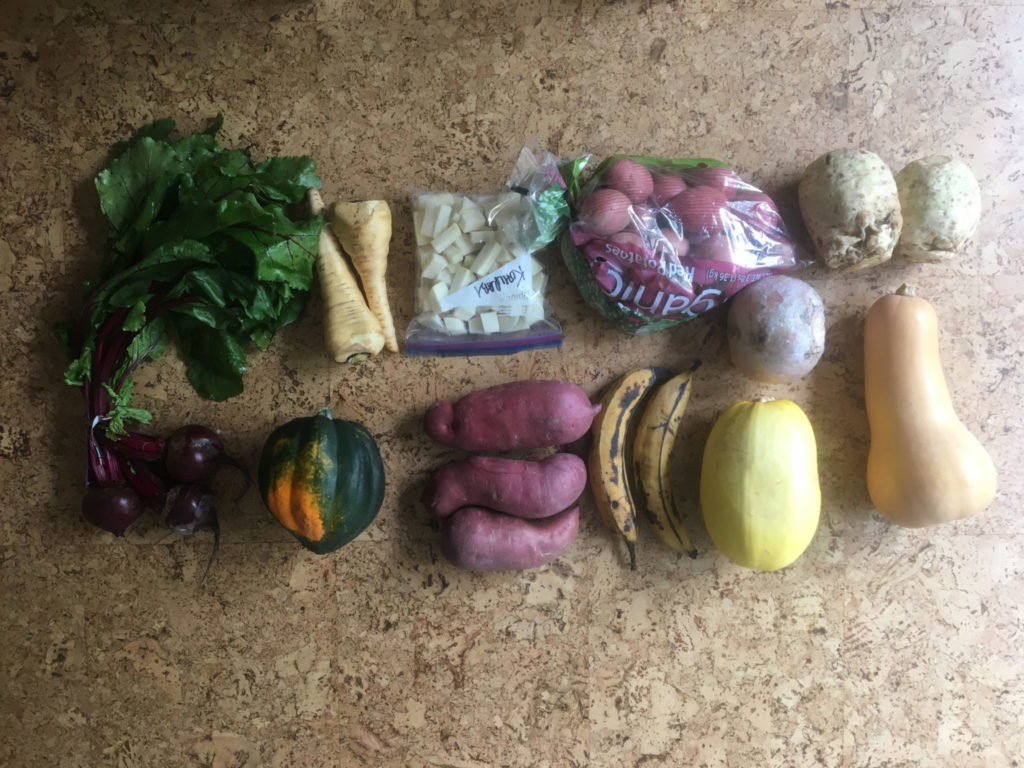 From left to right on top: Parsnips, chopped kohlrabi, red potatoes, rutabaga, and celeriac
From left to right on bottom: Beets, acorn squash, yams, plantains, spaghetti squash, butternut squash
3) Rutabaga
Rutabaga boasts a good quantity of:
Potassium (heart health)

Manganese, magnesium, and calcium (strong bones and energy metabolism)

Beta carotene (healthy eyes, skin, and immune system)

Fiber (healthy gut and promotes satiety)

Thiamin and vitamin B6 (helps support the nervous system and energy production)

Phosphorus (helps metabolize proteins and sugars)
Tip: Try baking rutabaga "fries" in avocado oil or olive oil + garlic, sea salt, pepper, and nutritional yeast (for a dairy-free cheesy taste). It's also a wonderful addition to a warming root vegetable soup!
4) Sweet potatoes / yams
Sweet potatoes and yams are a STAPLE in our house! They're high in potassium, vitamin B5, and vitamin C, and have slow-digesting starch to help stabilize blood sugar. Both have a similar taste and texture, but sweet potatoes are slightly lower in calories and higher in antioxidants, while yams are higher in potassium.
Tip: Roast (with the skin for added nutrients) cubed or as "fries" with avocado or olive oil, and dust with sea salt and cinnamon. Add to soups, stews, and vegetable hashes for a boost of flavor.
5) Potatoes
Yes, white potatoes can spike blood sugar when eaten alone and in high quantities. But, potatoes do have antioxidants and nutrients, especially potassium and manganese – important for heart, bone, and nerve health. There are actually a TON of varieties of potatoes; the dark-colored skin varieties contain even greater antioxidants, such as purple potatoes and red potatoes.
Tip: Roast in olive oil or avocado oil with sea salt, pepper, and rosemary.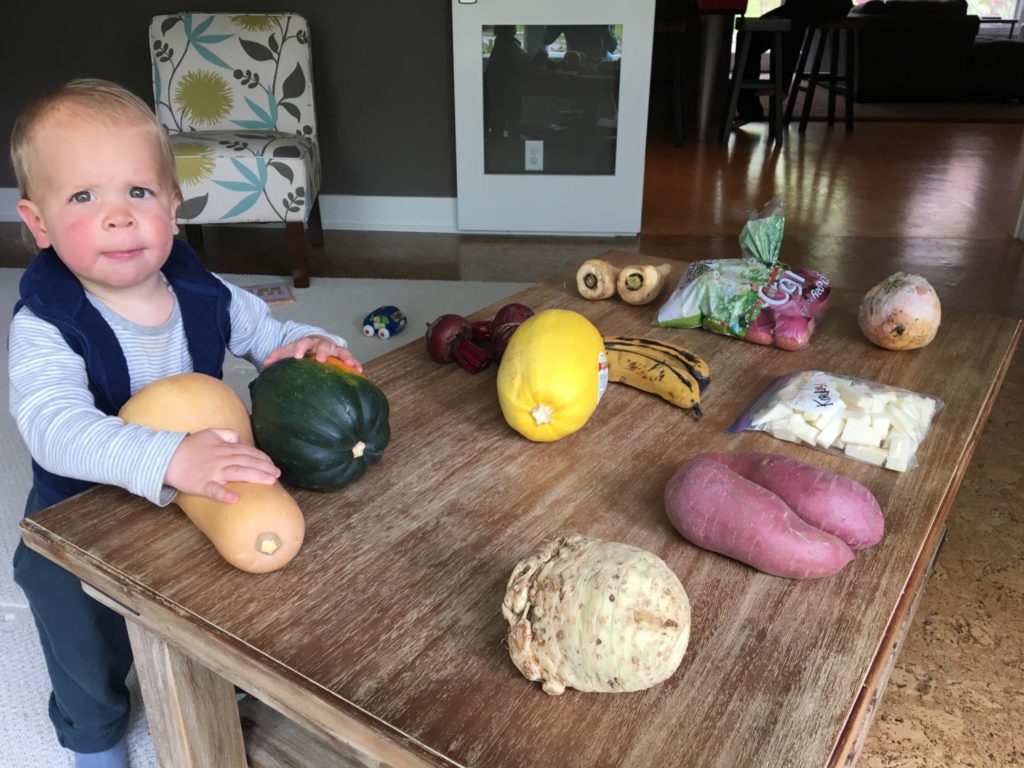 6) Plantains
Related to the banana, plantains are a starchier, lower sugar version. Like many of the starches mentioned, they're high in fiber, vitamins A, B6, and C, and magnesium.
Tip: Slice to medium thickness and fry in coconut oil (frying both sides). Sprinkle with sea salt and cinnamon. This is such a great addition to breakfast – my two toddlers can't get enough!
7) Yucca root (cassava)
As a starch staple in Africa, yucca boasts moderate fiber to keep blood sugar stable, a high quantity of immune-boosting vitamin C, as well as potassium for healthy blood pressure.
Tip: Use like you would potatoes; roast them for yucca "fries," include in stews, and mash as a replacement for mashed potatoes. Cassava flour is also a fantastic way to make grain-free tortillas and pizza, and can be a replacement for wheat flour.
8) Carrots
Carrots are very high in beta-carotene and fiber, and other antioxidants that are cardio-protective. Whether eating orange, red, white, purple, or yellow carrots, all have a variety of beneficial antioxidants!
Tip: Enjoy raw with nut butter, grate and add to salads, steam and add butter for a side, add to soups, chilis, and stews. and roast with other root vegetables for a heartier side.
9) Acorn squash
Like butternut squash, acorn squash has amazing abilities to boost the immune system (vitamin C), improve vision (vitamin A), protect the skin (vitamins A and C), strengthen the bones (manganese), reduce blood pressure and maintain proper circulation (potassium), and regulate blood sugar and cholesterol (manganese and niacin).
Tip: Acorn squash is amazing roasted (and you can eat the skin for additional fiber benefits!), and it can also be eaten stuffed with other vegetables and meat, like this recipe.
10) Beets
As one of the most touted root vegetables for healthy liver function and detoxification, beets (and their juice) are also incredible at improving blood pressure. They're high in immune-boosting vitamin C, fiber, and potassium, manganese, and folate as well. Interestingly, beet greens are also nutrient dense, boasting B vitamins, calcium, copper, vitamin K, and other antioxidants! 
Tip: Beet chips and roasting beets and adding to salads are two fun ways to enjoy this colorful root vegetable!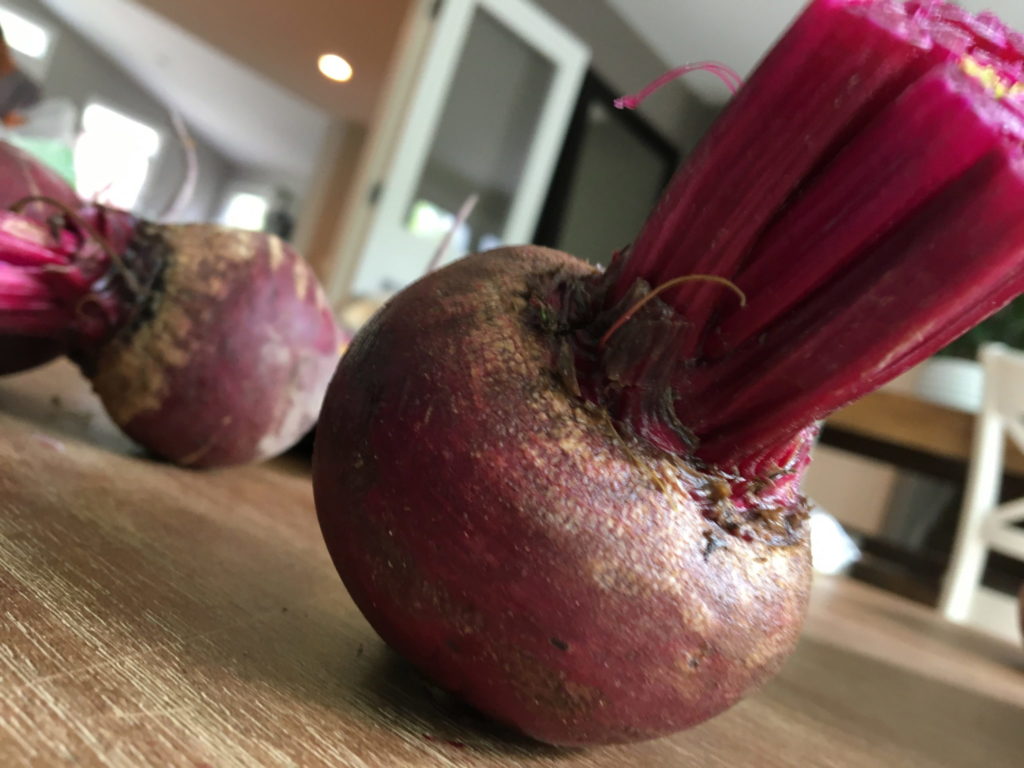 11) Parsnips
Belonging to the same plant family as celery, parsley, and carrots, parsnips are a deliciously sweet way to add dietary fiber, folate, potassium, and vitamin C.
Tip: Roast with olive oil or avocado oil + sea salt, or steam and pureé with butter.
12) Kohlrabi
I first fell in love with the deliciously crisp raw kohlrabi when we lived in Germany! As a member of the brassica / cruciferous family, it's got more vitamin C than oranges, and amazing anti-cancer and anti-inflammatory phytochemicals.
Tip: Grate and eat raw in salads; shred and sauté for a sweeter side, or roast with other root vegetables.
13) Turnip
Turnips are high in vitamin C and glucosinolates, powerful sulfur-containing compounds known for anti-cancer, anti-fungal, anti-bacterial benefits. Like beet greens, turnip greens are actually more nutrient dense, boasting B vitamins, calcium, copper, vitamin K, and other antioxidants!
Tip: Roast with cauliflower, garlic, rosemary, sea salt, and pepper.
14) Celery Root (Celeriac)
Thanks to the German farmers markets, this is another starchy vegetable I fell in like with! Though it has a similar name and flavor, celery root is an entirely different vegetable than celery. It's high in vitamin C (skin and immune health), vitamin K (healthy skin, bones, and heart), vitamin B5 and B6 (energy production), and fiber (gut health)!
Tip: Steam and mash with garlic and butter, add to soups, or roast with other root vegetables! Sometimes, I also roast alone with nutritional yeast and garlic – so delicious!