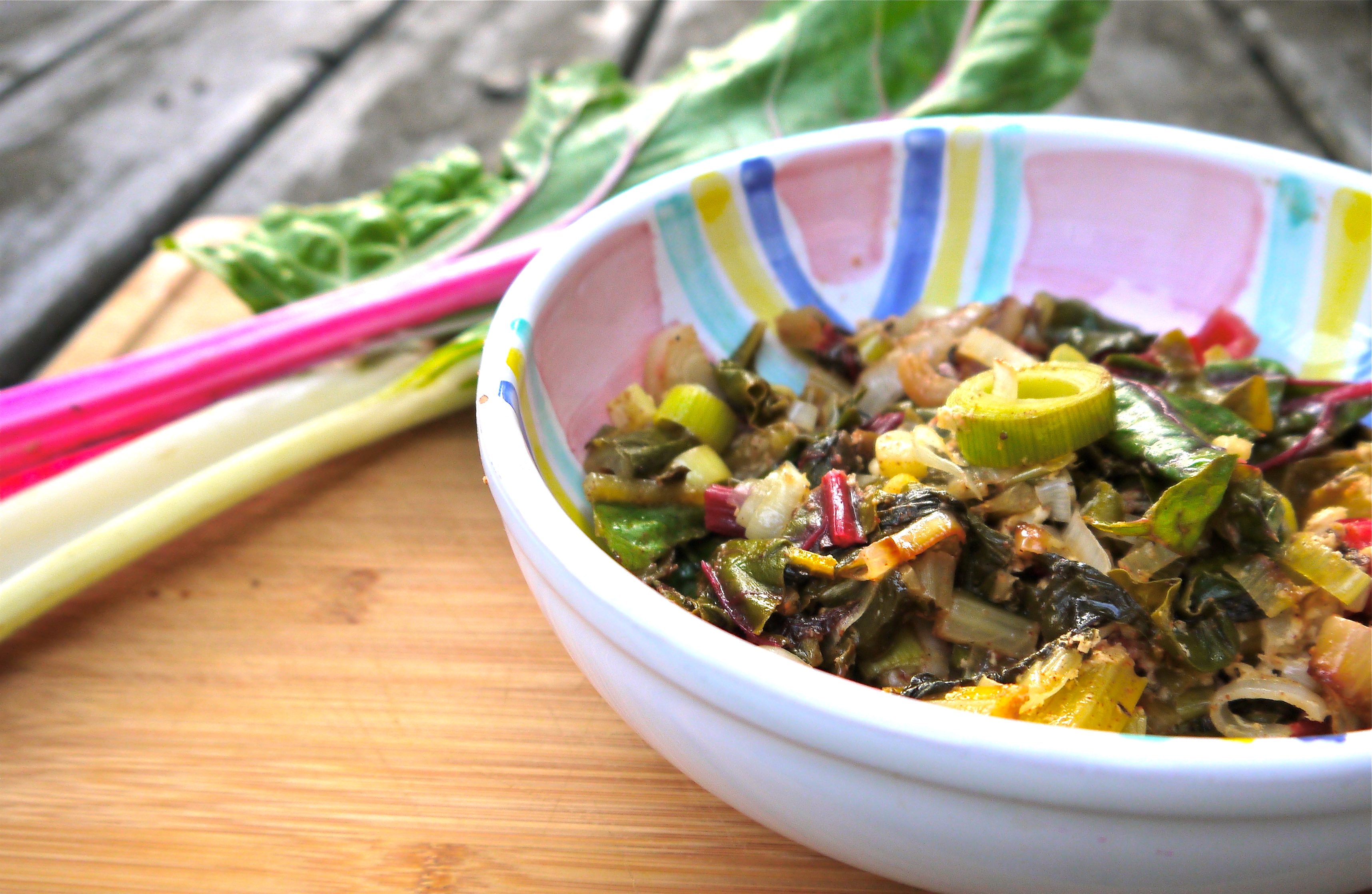 I might have a slight obsession with chard, and its sweet, buttery taste.
After buying two of my favorite greens at the market this week, I was inspired by the combination of the gorgeous, vibrant colors of rainbow chard and the caramelization of the leeks.
The recipe below fires the tastebuds from all over the tongue, and it is "man-proof," thanks to Kyle's approval.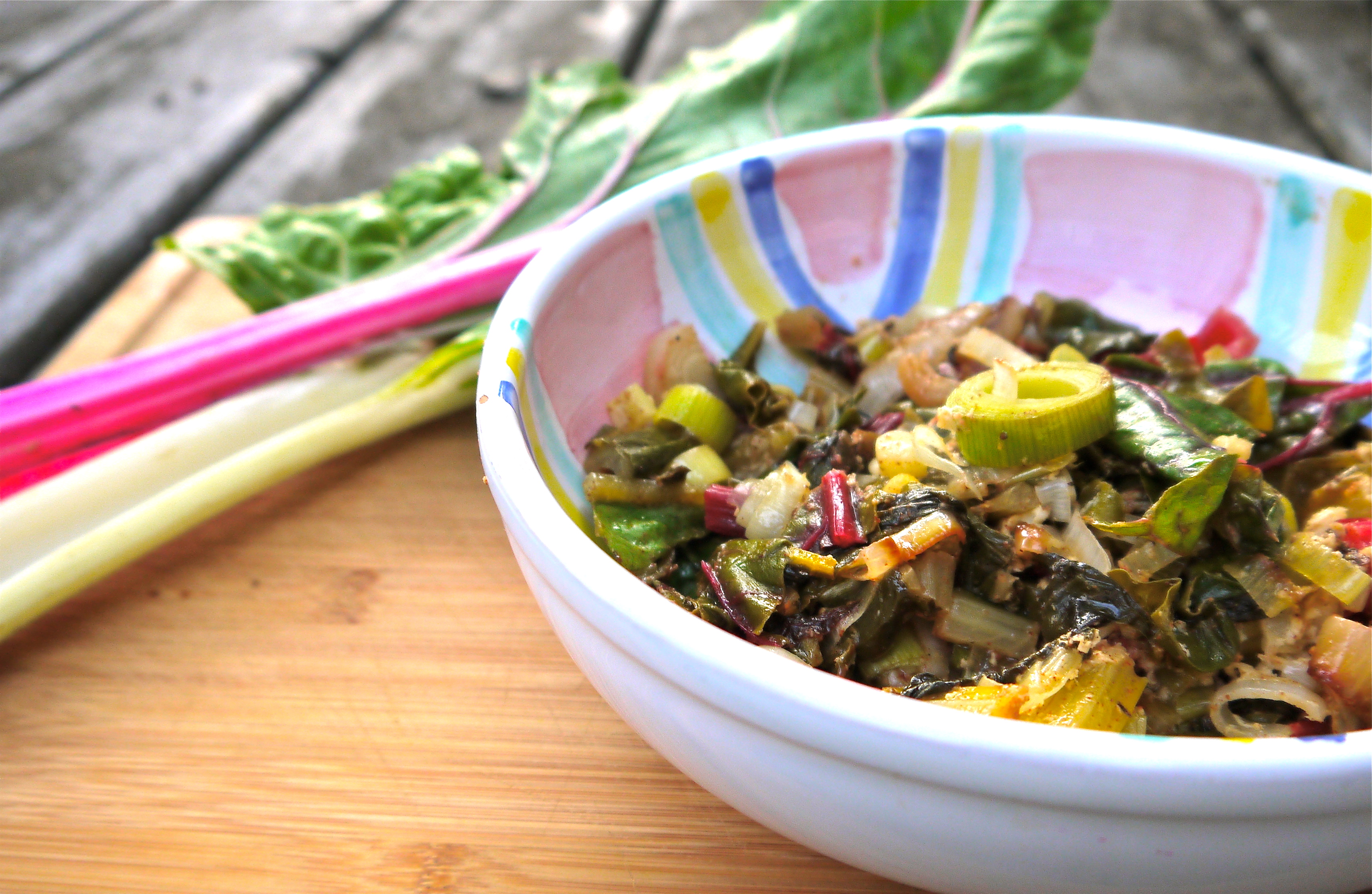 Sweet Sauteéd Rainbow Chard
Ingredients
2 bunches of rainbow chard
2 large leeks
1/3 c raw cheddar cheese (or parmesan), shredded
2 tbsp olive oil
1 tbsp lard (or use butter)
1 lemon, juiced
1 clove garlic, minced (or 1/4 tsp garlic powder)
1/2 tsp basil
1 tsp cinnamon
1/8 c apple cider vinegar
Sea salt + pepper to taste
Instructions
Rinse out Swiss chard leaves thoroughly, and strip the leaves from the colorful stalks. Roughly chop the chard stalks and the chard leaves into separate piles.
Heat a saucepan on medium, and add olive oil and lard (or butter), garlic, chopped leeks, and chopped chard stalks (these take longer to cook). Sauté for a few minutes, and add the rest of the ingredients. Cook 5-8 minutes longer and serve!