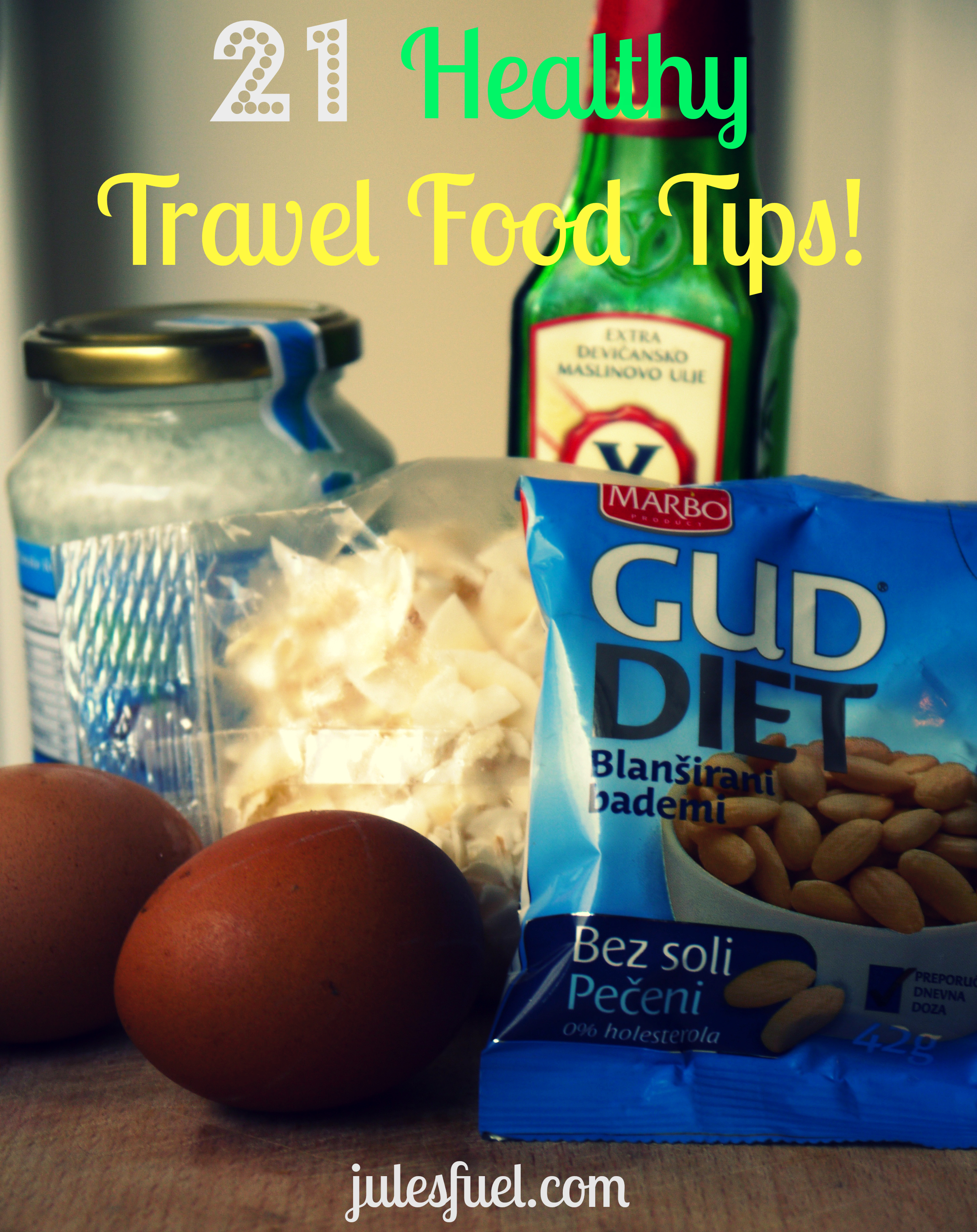 It's official… I'm THIRTY (3 – 0) YEARS old as of yesterday! And I'm officially a mother of a ONE-year-old to this little cutie as of two weeks ago. (Don't mind our make-shift pantry..hehe.)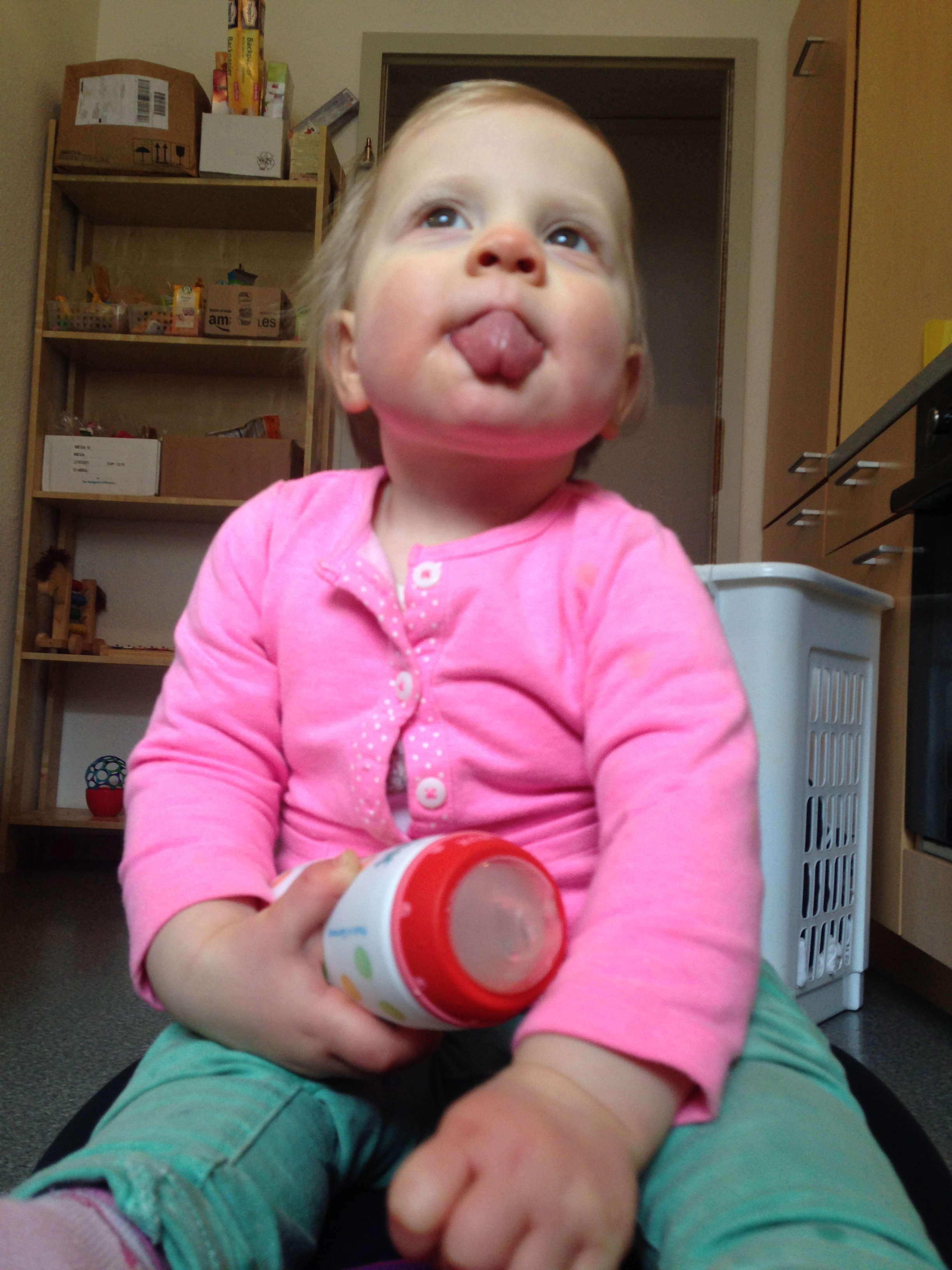 Time. Where does it go??? To celebrate, we went on a family walk in the morning, and I managed a "Dirty Thirty" workout (30 burpees, 30 squat jumps, 30 lunges, etc.) during Charli's nap time. As for the night? Hubby was out of town for a road game (typical on my birthday), so I sipped on a glass of red wine and watched Anthony Bourdain's No Reservations while folding laundry. So, this is 30, huh?

Actually, our real celebration will be later this weekend when we head to the North Sea for a few days to relax by the beach. It is a rare, rare thing when Kyle actually has days off from practice, so we are grabbing the bull by the horns! We're renting a house so we can cook for ourselves, and it got me thinking about all of the healthy travel tips and tricks I've accumulated over the years. So, here you go! Here's 21 healthy ways to eat while traveling in all my 30 years of wisdom… 😉
21 Healthy Travel Food Tips
1) Hit up a Whole Foods or other relatively healthy grocery store whenever possible! Rather than going to fast food joints during rest stops, it's soooo much better (and potentially cheaper) to find a grocery store! Think clean lunch meats/cheeses, baby carrots, an apple, a bag of mixed nuts, and perhaps, some refreshing coconut water and dark chocolate if you're feeling crazy. Plus, you get the benefit of walking (and doing aisle lunges??) around the store as well.
2) Pack wild-caught sardines (or tuna fish) with avocado (and hot sauce or other toppings). Sardines are THE new "it" food, after all, for these reasons. 
3) Pack your own pre-made flax granola, a.k.a. the most filling, low sugar, low allergen, protein-rich, high energy snack ever via 
the Lyn-Genet Plan
. It's a super easy grab 'n go breakfast & snack (pre- or post-workout especially!)…
1 cup flaxseeds
1/2 cup water
Cinnamon
Nuts/seeds of choice (I used pumpkin and sunflower seeds)
Cranberries/raisins (watch added sugar)
Optional: Vanilla, nutmeg, allspice, honey to taste
Soak the flax in water overnight with cinnamon in fridge. Spread on a cookie sheet lined with baking paper evenly, and bake at 275 degrees (F) for 50 – 60 minutes. Add in the other seeds/nuts and dried fruits for the last 10 minutes of baking, and once it cools, crumble the flax chunks into smaller pieces. Finish by adding additional spices/honey as desired. Store in an airtight container!
4)  Google the area you're staying in ahead of time for any healthy(er) restaurant options, grocery stores, hotel menus, etc.
5) Stay at an airbnb or vacation rental with a kitchen so you can cook (like we're doing this weekend)!
6) Bring a clean protein powder (either rice, soy, or pea-based… Vega Sport makes great ones) with a shaker cup for easy protein shakes on-the-go.
7) Pack clean jerky! You just can't go wrong with jerky.
8) …Or some canned olives (for example) and chickpeas for some lovely Mediterranean fats and protein.
9) Pack travel-sized olive oil and vinegar (and sea salt!) for a healthier dressing/condiments. You can buy travel-sized glass refillable bottles here.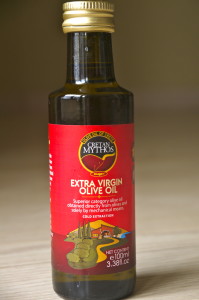 10) If you do eat out, choose healthier food fare:
Mexican= fajitas (skip the tortillas and chips), ask for extra veggies
Asian= sushi/sashimi
Steakhouse = steak/potatoes/veg
Indian = meat/veg/beans
11) Panera has a secret "low carb" menu. Just ask!
12 – 21) Check out 10 more tips in my post here.
:::
Your turn! Did I miss any? What other healthy travel food tips and tricks do you have for staying well on the road?
Note: Jules' Fuel uses affiliate links in some blog posts. If you make a purchase using one of these links, which costs the same either way, it's a very, very small way to help me cover the cost of running this website. So, thanks!