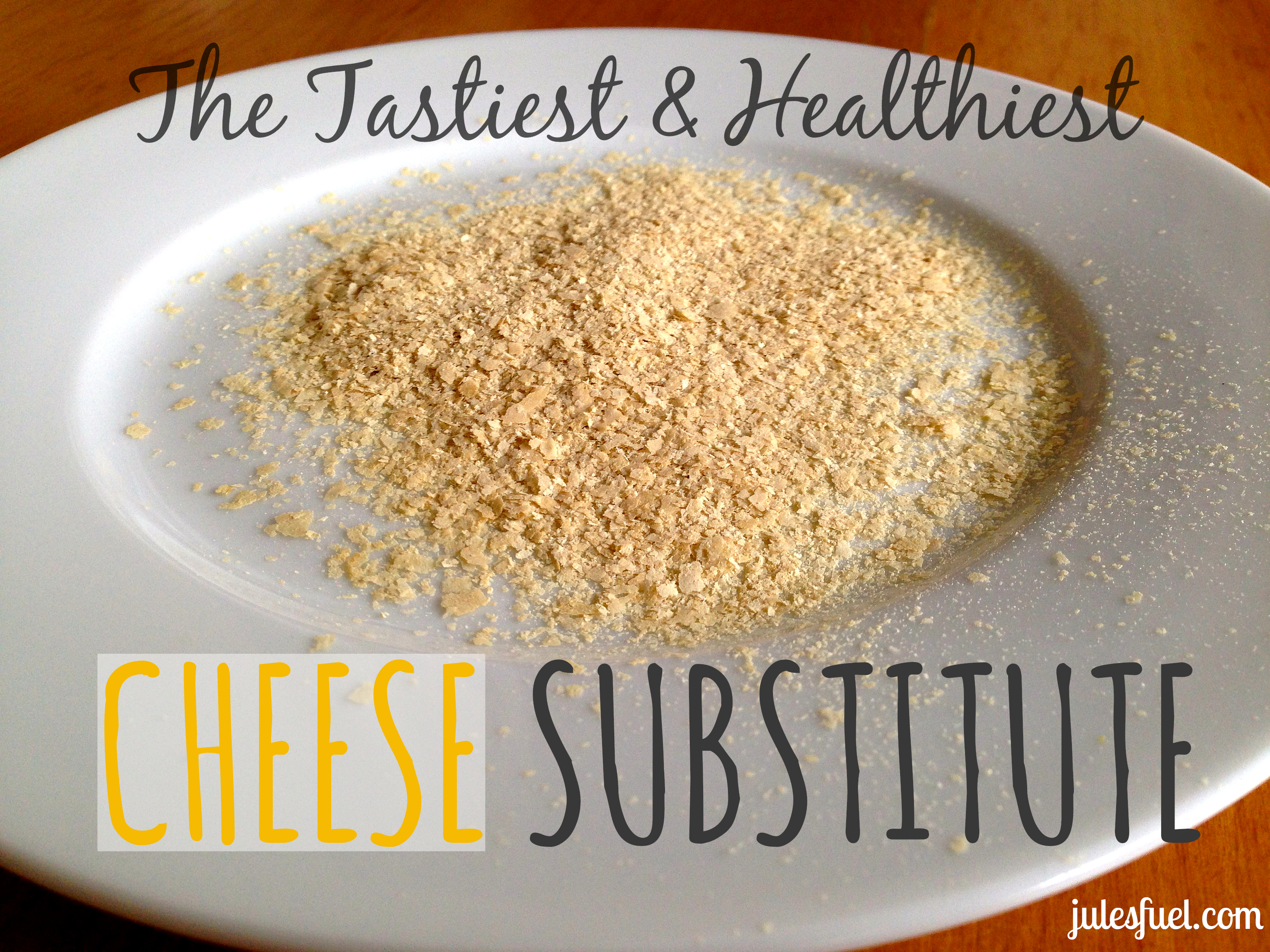 So, cheese. It's one of THE most delicious foods on Earth, isn't it?
I love a big fat hunk of Gruyére cheese with a glass of red wine, but only once in a blue moon due to an unfortunate dairy sensitivity. I'd love to eat it 'til the cows come home, but I truly feel better without it.
Boo.
When I went hardcore dairy-free about a year ago, I found being "cheese-less" left a gaping hole for "flavor-ating" (as I call it) tons of foods.
That is, until I discovered nutritional yeast.
I had heard of it in the past, but never really inquired, probably due to the name (I mean, who wants to eat anything with "yeast" in it??). When I stumbled upon it in German grocery store last year, though, I went for it. I'm into trying new foods, any way.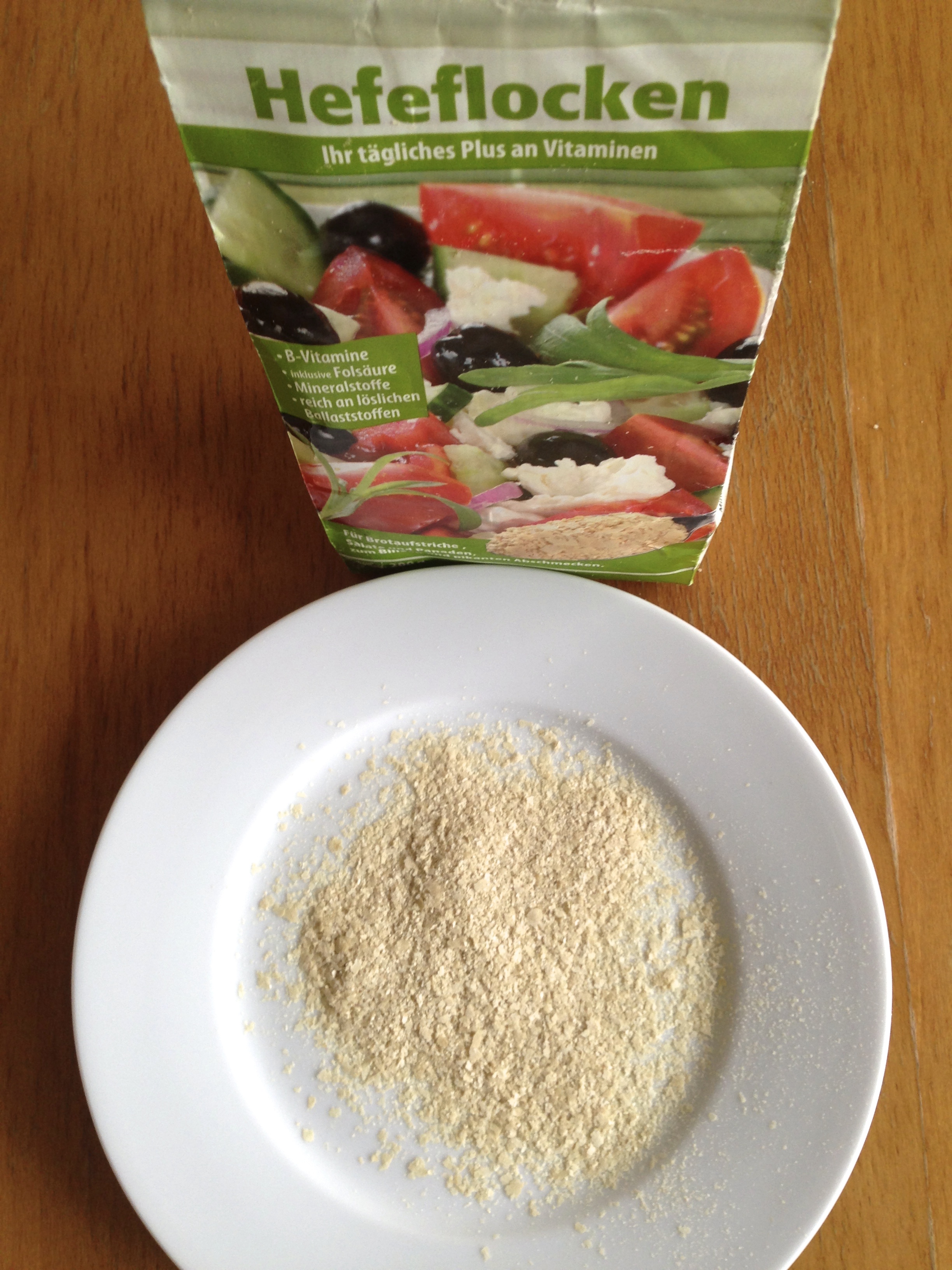 Of course, I had to do some Googling to understand more about this so-called yeast and  what it was used for…
Come to find out, it's actually an inactive yeast grown on cane and beet molasses, and is loaded with B vitamins, protein, and iron. It's also low in carbs, making it great for managing blood sugar. A 1/4 serving size has 45 calories, 5 grams of carbs, and 6 grams of protein!
Besides the stellar nutritional profile, it's truly TASTY. My husband and I have come to love it, and use it in a variety of ways:
On top of popcorn (made with coconut oil, of course)
Sprinkled in soups or stews
Added to rice, root veggies (potatoes, carrots, etc.), or sautéed veggies like zucchini, mushrooms, and onions
To make "Doritos," a.k.a. baked kale chips with nutritional yeast and hot sauce
Used in a healthy spinach artichoke dip recipe
Added to "spaghetti," using spaghetti squash, of course
To make cheesy eggs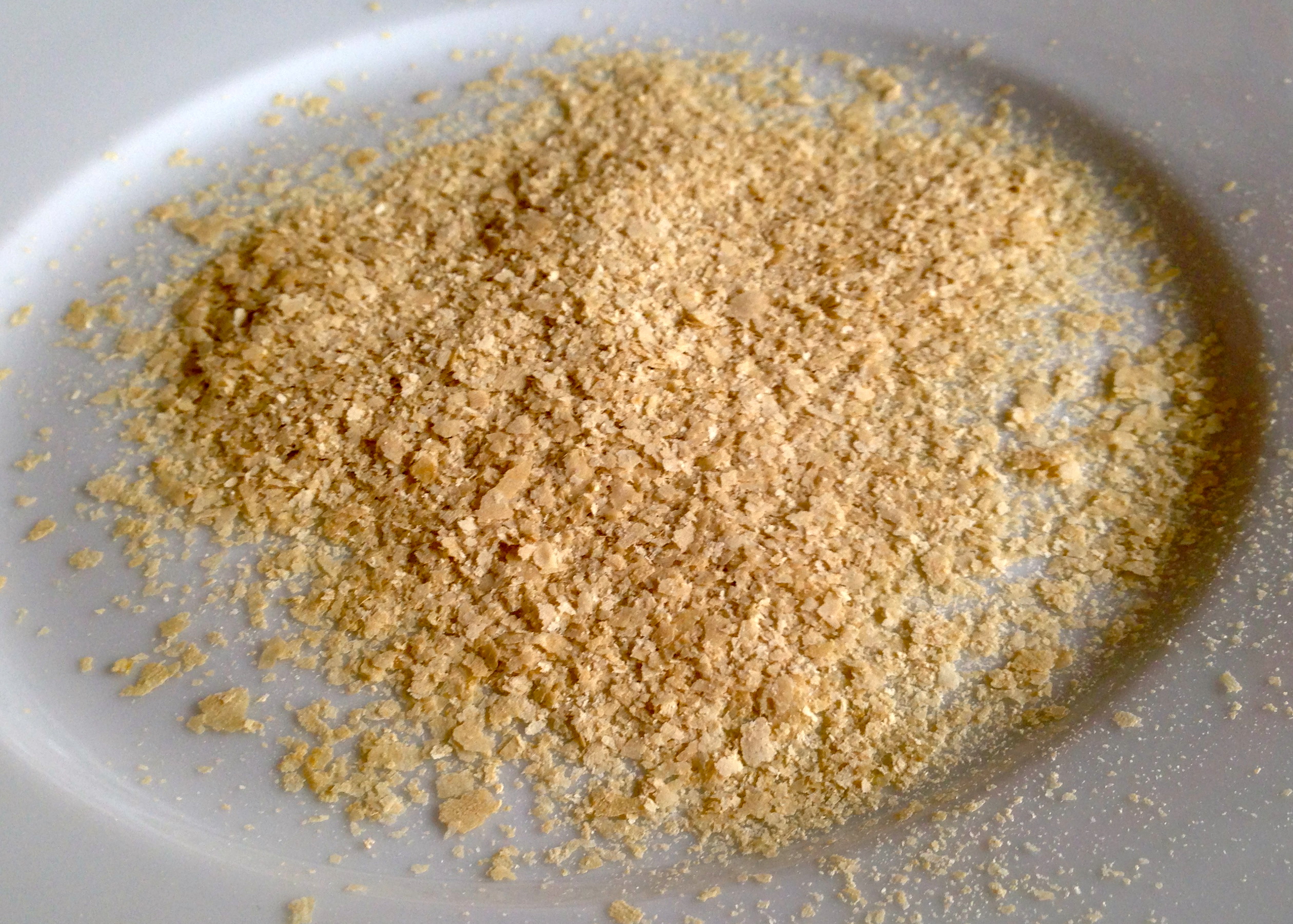 Where can you buy it? Check your local health food store, or this is a good brand, as is this one. 
I hope you enjoy this awesome condiment as much as we do!!
:::
Your turn: What is your favorite cheese substitute (besides nutritional yeast)?