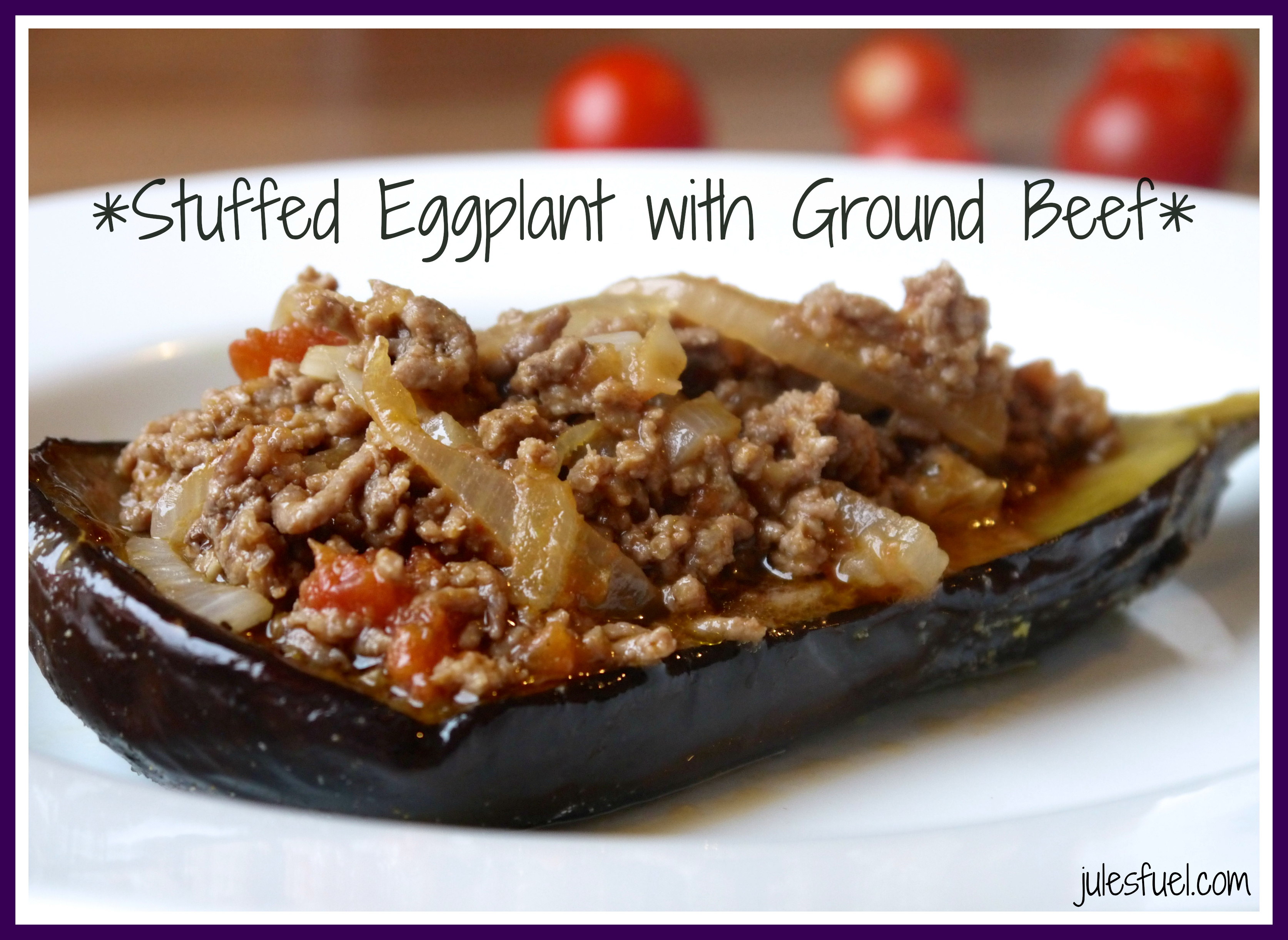 Have you ever had Turkish stuffed eggplant? There's nothing like it.
Here in Germany, one of our great Turkish friends owns a restaurant, and makes the most savory, authentic stuffed "aubergine" that I've ever had.
Thus, the inspiration for my own take on the recipe; this time, Italian style! The best part of this delicious recipe is its equally nutritious profile:
Enjoy this simple, rich dish rooted in Mediterranean culture!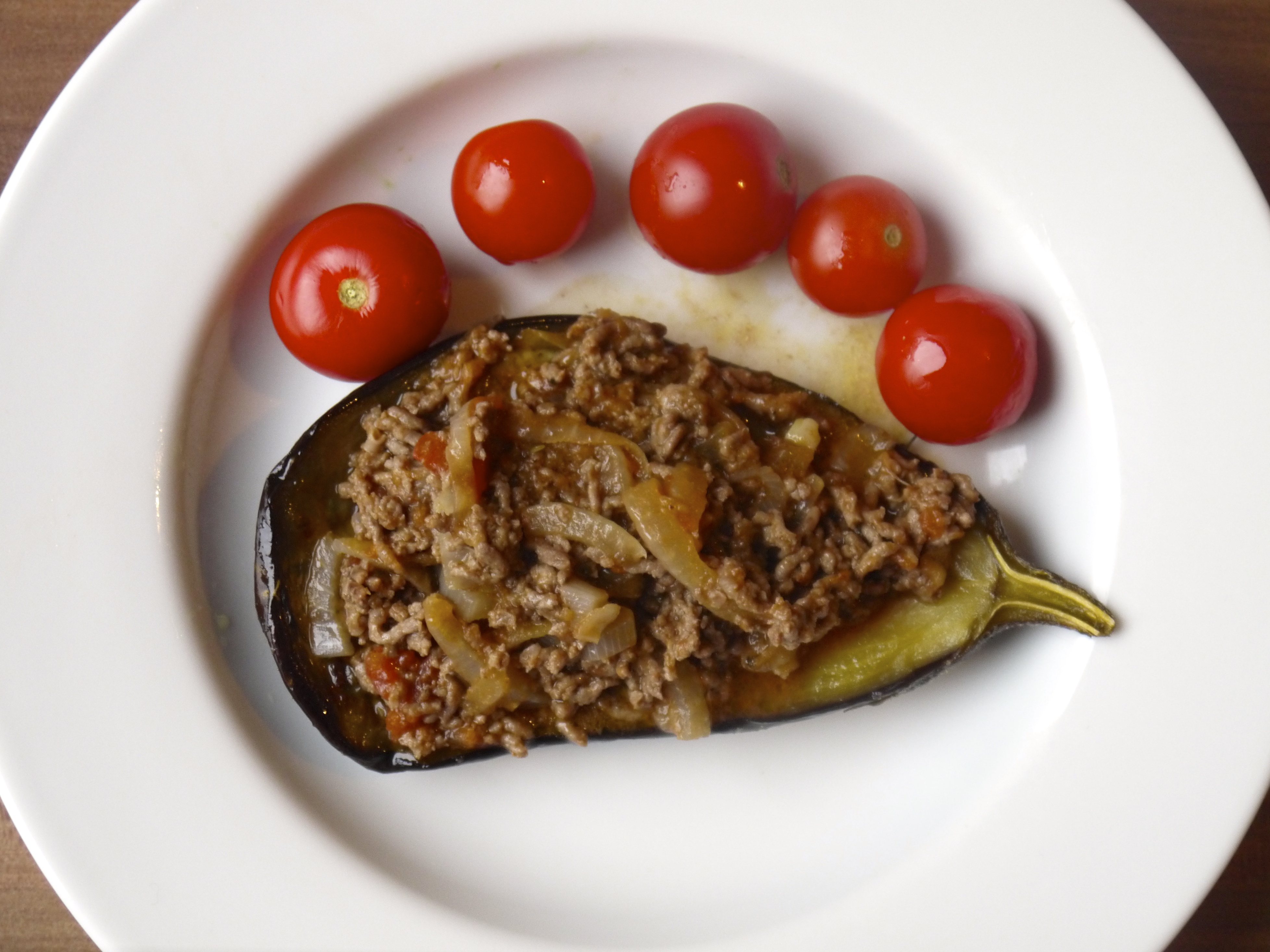 Simple Stuffed Eggplant with Ground Beef 
Ingredients
*Serves 2
1 medium eggplant
1 small onion
200 grams (almost 1/2 pound) grass-fed ground beef (like this)
2 garlic cloves
1 small zucchini
12 oz organic Italian tomato & basil sauce (like this)
2 tbsp extra virgin olive oil (like this)
Sea salt, pepper, oregano, sage, & thyme to taste
Instructions
Set your oven to 350 degrees, and grease the bottom of a glass pan with 1 tbsp of olive oil.
Cut the eggplant in half lengthwise, and place both halves face down in a glass dish.
Bake the eggplant for 50ish minutes, until the eggplant is fork tender.
Remove the eggplants from the oven. Scoop out  the majority of the inside flesh, and set aside for use.
On medium heat, sauté chopped onions and crushed garlic cloves in 1 tbsp of olive oil for 5 minutes.
Add in the ground beef and cook thoroughly for 7 to 8 minutes.
Using a grater, shred the zucchini and add to the pan with garlic and onions. Cook for a few minutes.
Add in the scooped out eggplant flesh to the pan, along with the tomato sauce.
Season with sea salt, pepper, oregano, sage, and thyme to your taste.
Finally, scoop the beef mixture into each of the  scooped out eggplant "boats" and serve. You may have leftover beef mixture to eat – save it for lunch the next day!