I'll never forget that weird intuition I had in late June of this summer. Husband and I were driving home from a beach day at a friend's, and I made him pull off at the ghetto Family Dollar down the street.
Four pregnancy tests later, I had felt every emotion possible, as the reality of our new and delightful "fate" as parents still had yet to sink in.
I was going to be… a MOM!!…??…!!
A mom. My mind fluttered between visions of holding our beautiful baby with our own DNA, to mini vans (about that…), to the lovely adventures of parenting, to poopy diapers…
The joyous blessing and responsibility of such a title had me bipolar, it seemed, along with the realization that I would be having this child in Germany, away from our core family and friends. Sigh, the pros and cons of our adventures overseas.
The scariest part? I'm selfish. I'm in the middle of a Master's in Holistic Nutrition. I work part time. Blog. Go to the gym on my own timeline. Experiment in the kitchen. Travel. Sleep 8 hours a night. Hang out with my husband a LOT.
But, God's timing is ALWAYS perfect (and when is the "perfect" time to have a child?), and what an amazing blessing!! I'm cherishing it all, focusing on doing everything I can to grow a thriving baby and prepare my body for the greatest sporting event of a lifetime!
Because I'm already halfway through today (crazy!), I figured I'd share how I'm managing with the whole eating aspect. Here's a snapshot (and a shameless profile selfie) of my eating in the first 20 weeks of pregnancy!
What I'm Eating
Thankfully, I'm about halfway through my Master's in Holistic Nutrition, so I'm already well-versed on the ideal diet for growing and nourishing a baby:
Loads of good quality fats (especially Omega-3) and protein
A variety of colorful vegetables
Healthy starches (starchy veggies, some legumes/beans, & non-gluten grains)
Fruit in moderation
Minimal sugar
Oh, and of course, choosing organic for all of the above.
Thankfully again, we're in the same German city that we were two years ago, so we've got loads of options for fresh, good quality organic food. We even live about 5 minutes away from one of the weekly markets that Kyle and I frequent every week!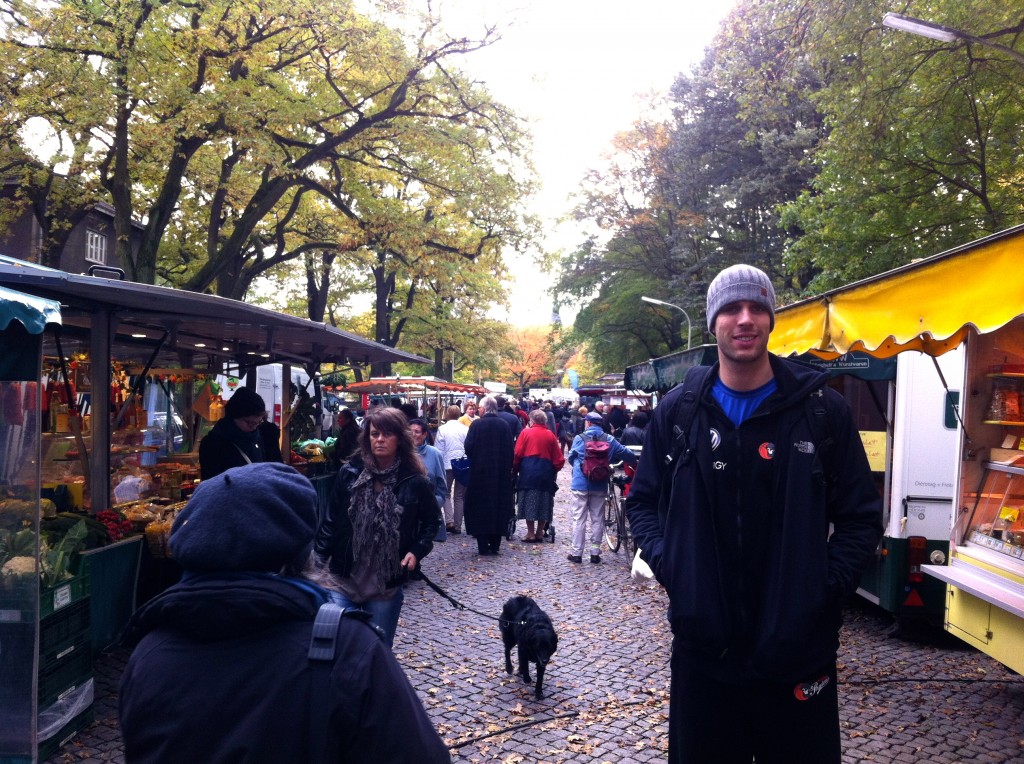 As for "morning sickness," I know that every woman's experience is different. I had round-the-clock nausea from about week 5 to 8, and it was downright miserable. It took everything in me to try and eat a single vegetable per day during that time!
Talk about frustrating, especially knowing that I ate so well beforehand and that now, more than ever, my diet was directly affecting the growth and gene expression of my child…
Slowly but surely, though, I graduated to being able to eat more foods, but struggled with cooking (something I normally love!) and some picky tastebuds (totally abnormal for me). I literally went on a "Restaurant Diet," where I ate out frequently, choosing mostly high quality soups, meats and seafood, and vegetables until the 14th week.
Thankfully, my tastebuds have returned for the most part!
To Crave or Not to Crave?
As for cravings, I don't really have "typical" pregnant cravings of ice cream and pickles, or really any cravings at all (yet). I do notice a definite tendency towards FRUIT, though, and some higher carb foods that were hardly present in my diet prior to pregnancy…
… Such as organic potato chips (say what!? I know, I know), and organic, gluten-free bread that is pretty much the bomb.com. Occasionally, Kyle and I indulge in this GF bread, as shown with the grilled cheese sandwich. It's been, oh, 4 years, since I've indulged!
These Chocolate Peanut Butter Crispy Treats were a scrumptious splurge the other week, too. Hey, there could be worse things, right?
Another confession: There's an organic bakery around the corner that sells gluten-free treats. I splurge on a coconut macaroon about once a month. 🙂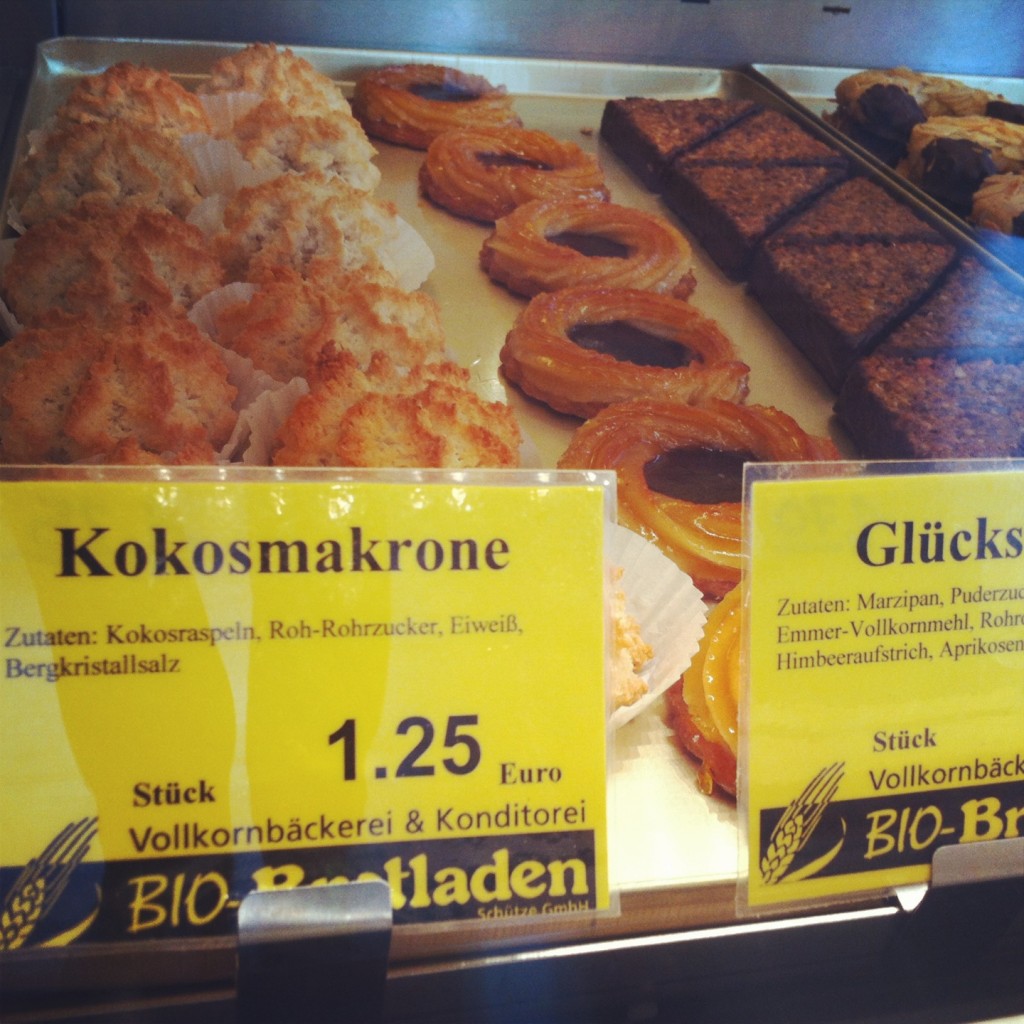 Snack Attacks
As for my eating PATTERN. Holy cow, is it different!! I used to eat three square meals a day – breakfast, lunch, dinner – with NO snacks in between. Hardly ever.
That has all changed as my stomach has shrunk and my metabolism appears to be buzzing (hello, growing baby). I now eat about 5 – 6 small meals per day, and quite miss my simple three-meal structure before. I feel like I'm constantly eating!!
In between main meals, I try to find balanced snacks like this:
And delicious, 2-year aged bergkäse (cheese) from grass-fed cows in the Alps. I buy it from a local vendor at the market!
Occasionally, I'll whip up a smoothie. This one is with raspberries, greens, and coconut milk, but my favorite lately is 1/2 banana, peanut butter, coconut milk, and a dash of vanilla.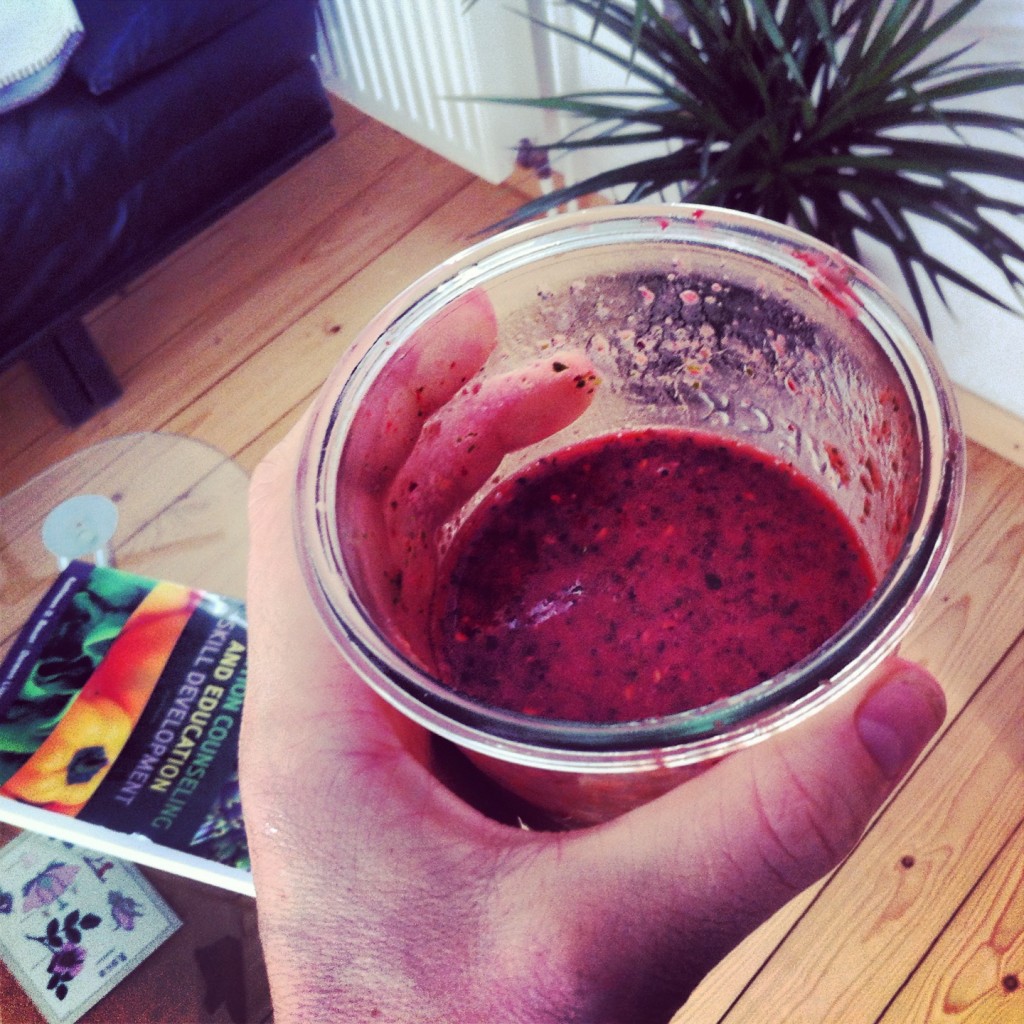 Eggs Are Back!
And, after giving up eggs for months due to a positive result on an allergy sensitivity test, I decided that baby and I couldn't afford not to eat them. They are loaded with beautiful fats and choline, after all, to build a robust brain and body for a growing baby.
Bring on eggs for breakfast in all forms…
And we can't forget the sides of BACON (when we can actually find some decent quality stuff over here) and avocado with their nourishing fats!
Main Meals!
Meanwhile, as I've picked up some motivation to cook again, we've been varying up different meals with quality protein, vegetables, and some starch (veggies or a gluten-free grain) for balanced blood sugar.
We've been eating chicken frequently…
… However, my favorite protein is (grass-fed) beef, by far! Baby must need those abundant fats. 🙂
Lamb, on the other hand, smells terrible to me, and disappointingly, liver and frozen seafood aren't overly appetizing to me like they once were. I try to manage some form of seafood at least once per week for the crucial Omega-3 fatty acids, but could do a lot better…
Beyond that, I've been loving this ginger tea. There's so much conflicting evidence on herbal teas to avoid, but I know ginger is one that 99% of experts say is fine!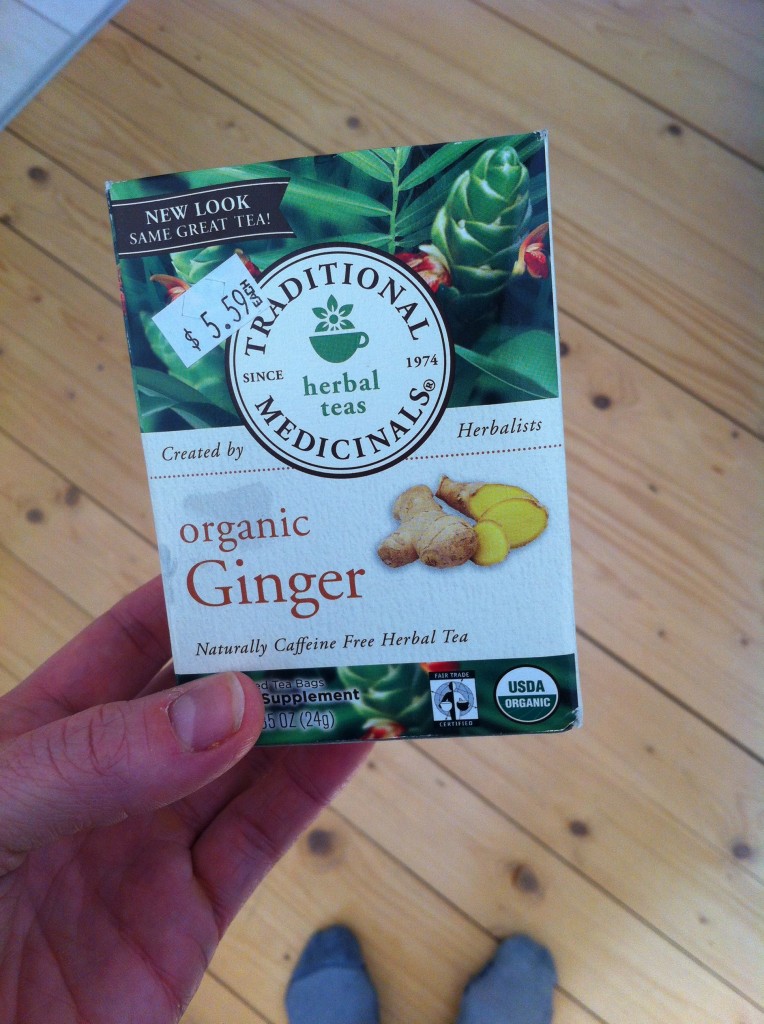 That about sums it up, folks! I can't imagine the growth (and hunger) that will occur in the latter half of pregnancy. By no means am I perfect, but I'm giving a heck of an effort to stay the course with real food – for the health of Baby and I!
More to come on pregnancy exercise and the fascinating things I've been learning… 😉
:::
Your turn! To moms and moms-to-be (or dads), what are you eating or did you eat during your pregnancies!? Any weird cravings, aversions, or tastebud changes!
:::
Note: Jules' Fuel uses affiliate links in some blog posts. Every time you make a purchase using one of these links, it's a very small way to help me cover the cost of running this website. I appreciate your support!