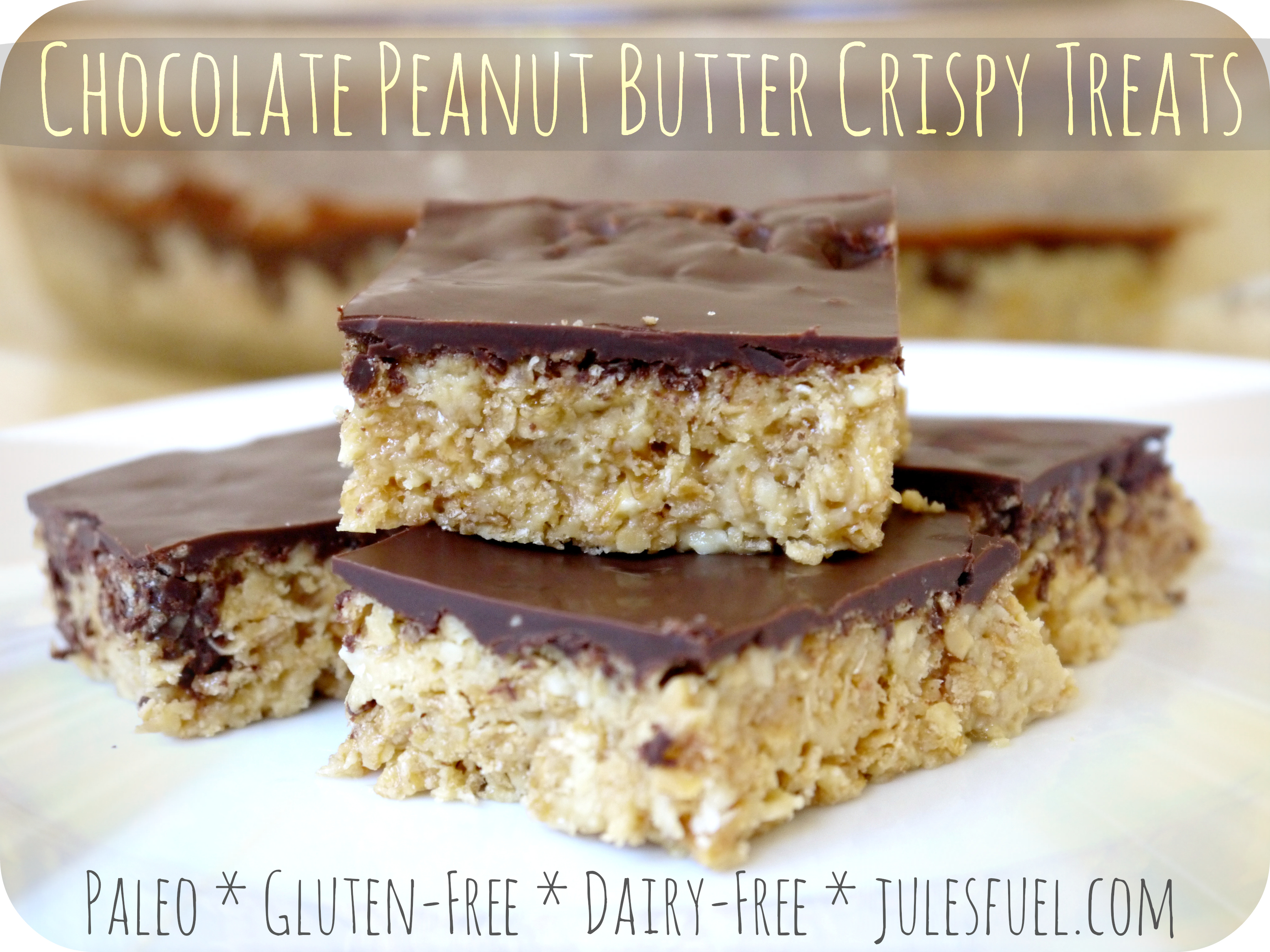 Pregnancy cravings. Have you (or your partner) ever dealt with them?
Thankfully, I really haven't had any strong urges to eat pickles and ice cream or "typical" foods associated with growing a baby… yet.
However, to be completely transparent, I have noticed a greater liking towards potato products – organic potato chips, baked potato wedges, etc. I've also grown VERY fond of fruit – especially during my 3-week chronic nausea stint, where I wanted NOTHING to do with meat and/or vegetables. That was pretty much torture for my normal, veggie-loving self!
Besides these two things, I did have one strong desire for rice crispy treats come last week!! Random, I know, but I'm pretty sure it was triggered by two ingredients that I just so happened to purchase at the grocery store:
1) An organic rice cereal for Kyle…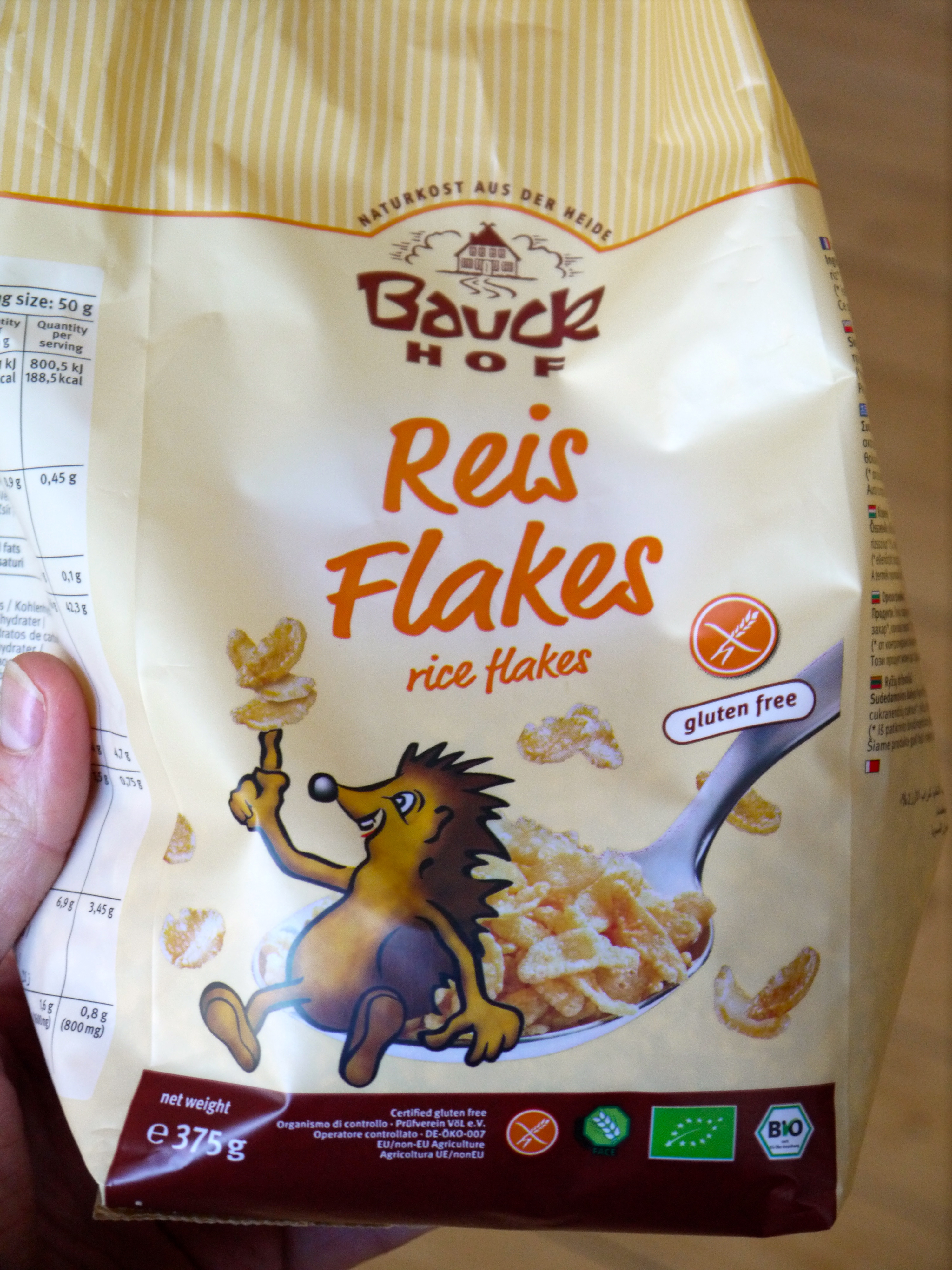 …which happened to have clean ingredients.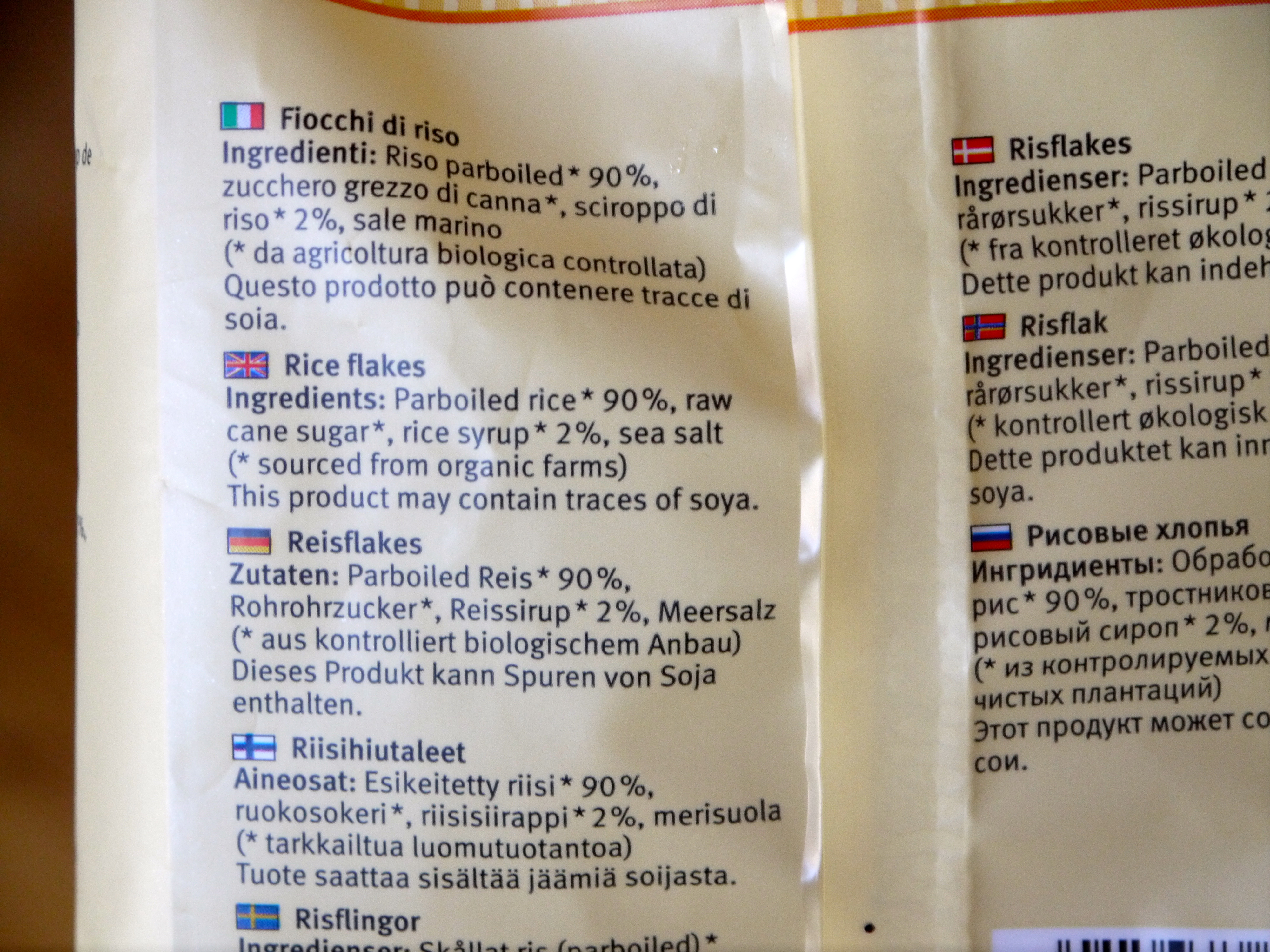 2) 70% dark chocolate on sale (a.k.a. happiness).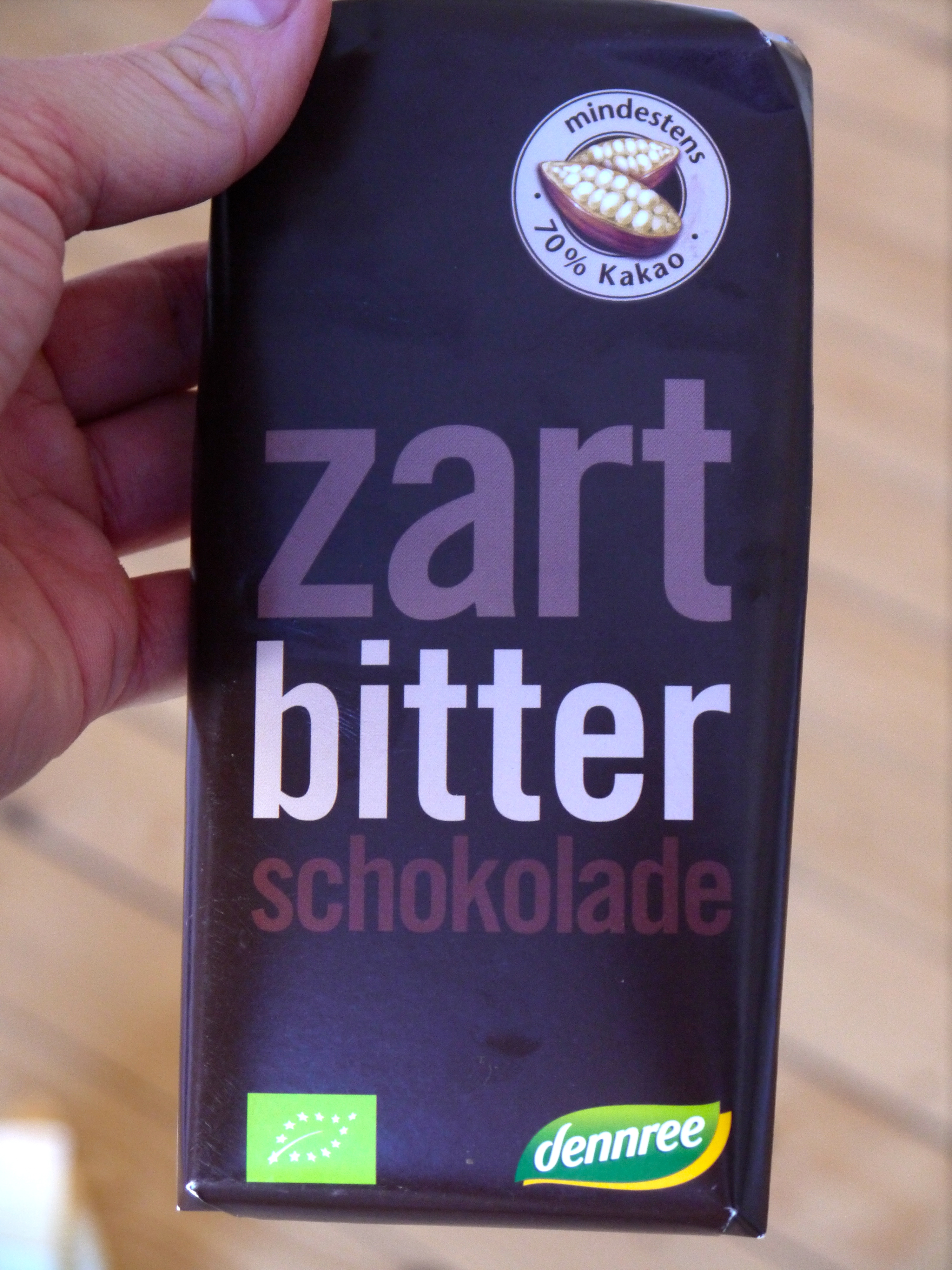 I'm certain that my mind subconsciously started to put these ingredients together along with peanut butter, an obviously epic match in the world of desserts…
And voilá. Chocolate Peanut Butter Crispy Treats were born!
Admittedly, my first attempt at making these in the form of balls was a fail (hey, they still tasted great). This time around though, I successfully completed a beautiful batch to both hubby and baby's delight! I will warn you: These are not the healthiest things on the planet. They are, however, full of simple, natural, and pleasurable ingredients to enjoy in moderation (or when a warranted craving strikes.) 🙂 Enjoy!!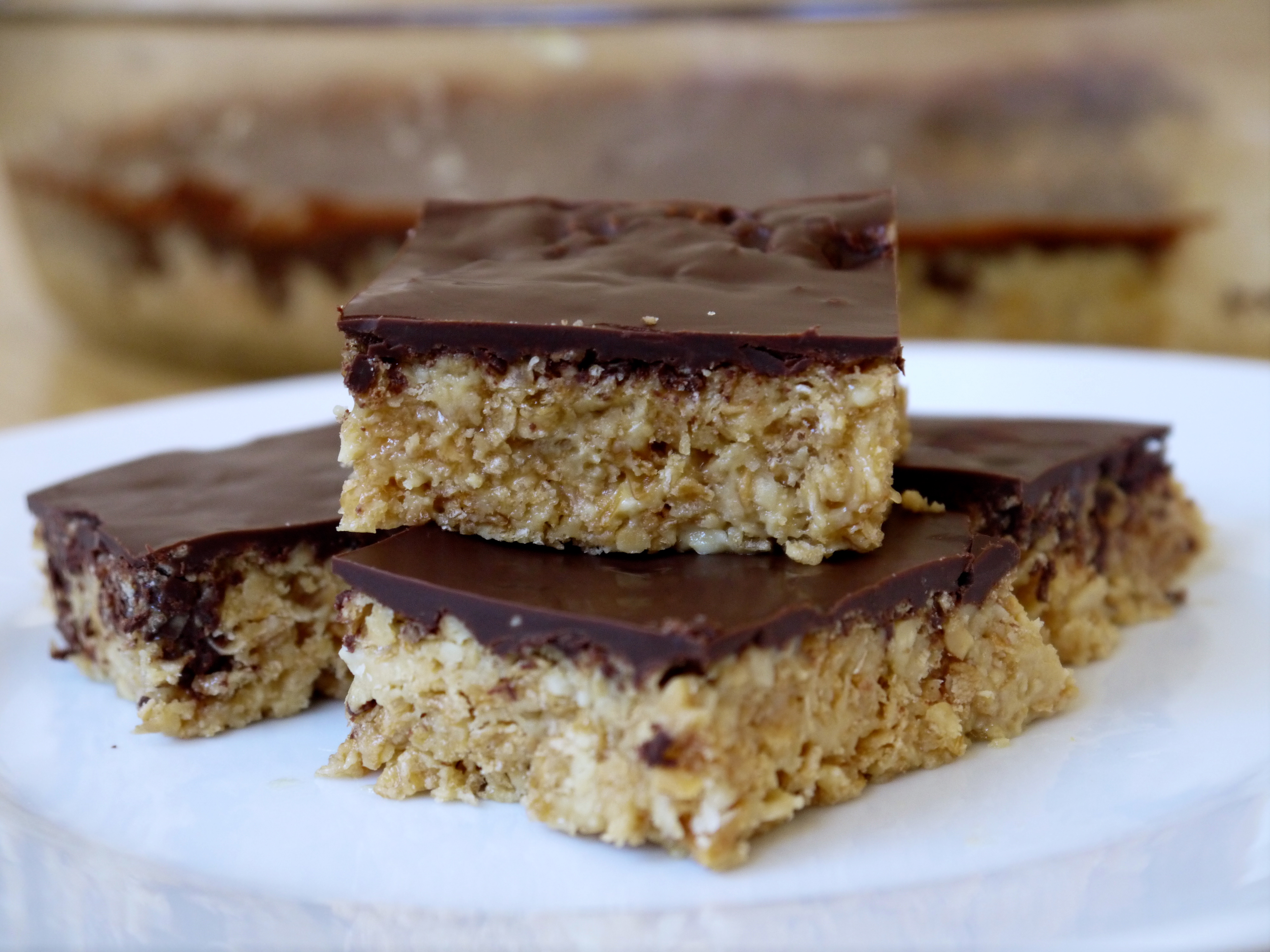 Ingredients
*Makes about 36 small bars (1″ x 2″)
1.5 c organic peanut butter
1 c raw honey
1/2 tsp sea salt
2 tsp organic vanilla
5 c organic crispy rice cereal (not puffed)
200 grams of 70% organic dark chocolate (or about 1.5 cups of dark chocolate chips)
1 tbsp coconut oil 
Instructions
1.  Stir peanut butter, honey, sea salt, vanilla, and cereal in a medium bowl until combined. If the mixture doesn't hold together when pressed in your hand, add a bit more peanut butter or honey. If it's too wet, add a few more crisps.
2. Press the crisp mixture firmly into a lightly greased large glass dish (I used an oval glass dish, but I think it's equivalent to a 9″ x 13″ glass dish?).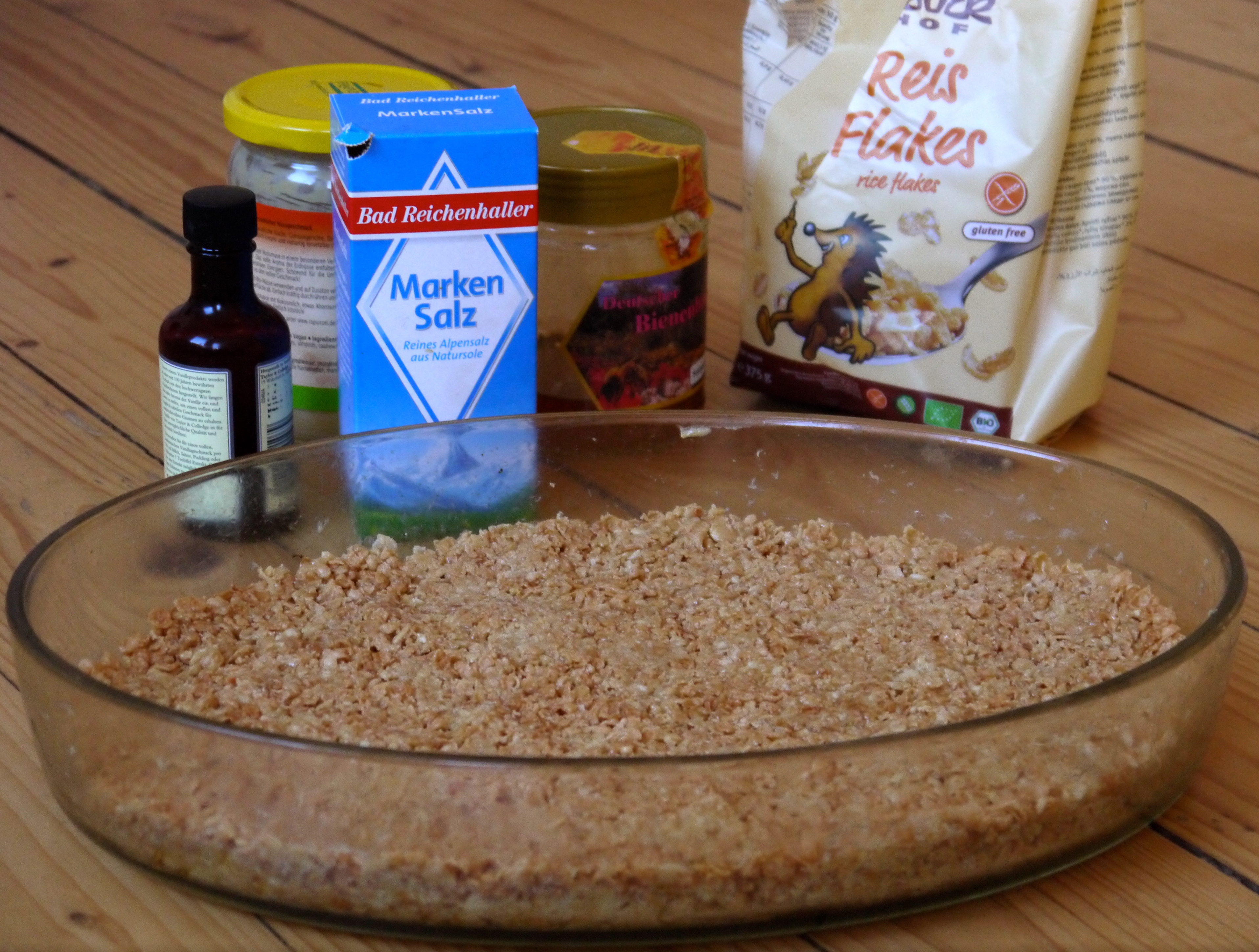 3. On the stove, put a large pan with water on medium heat. Place a smaller pan on top and thoroughly melt the dark chocolate and coconut oil.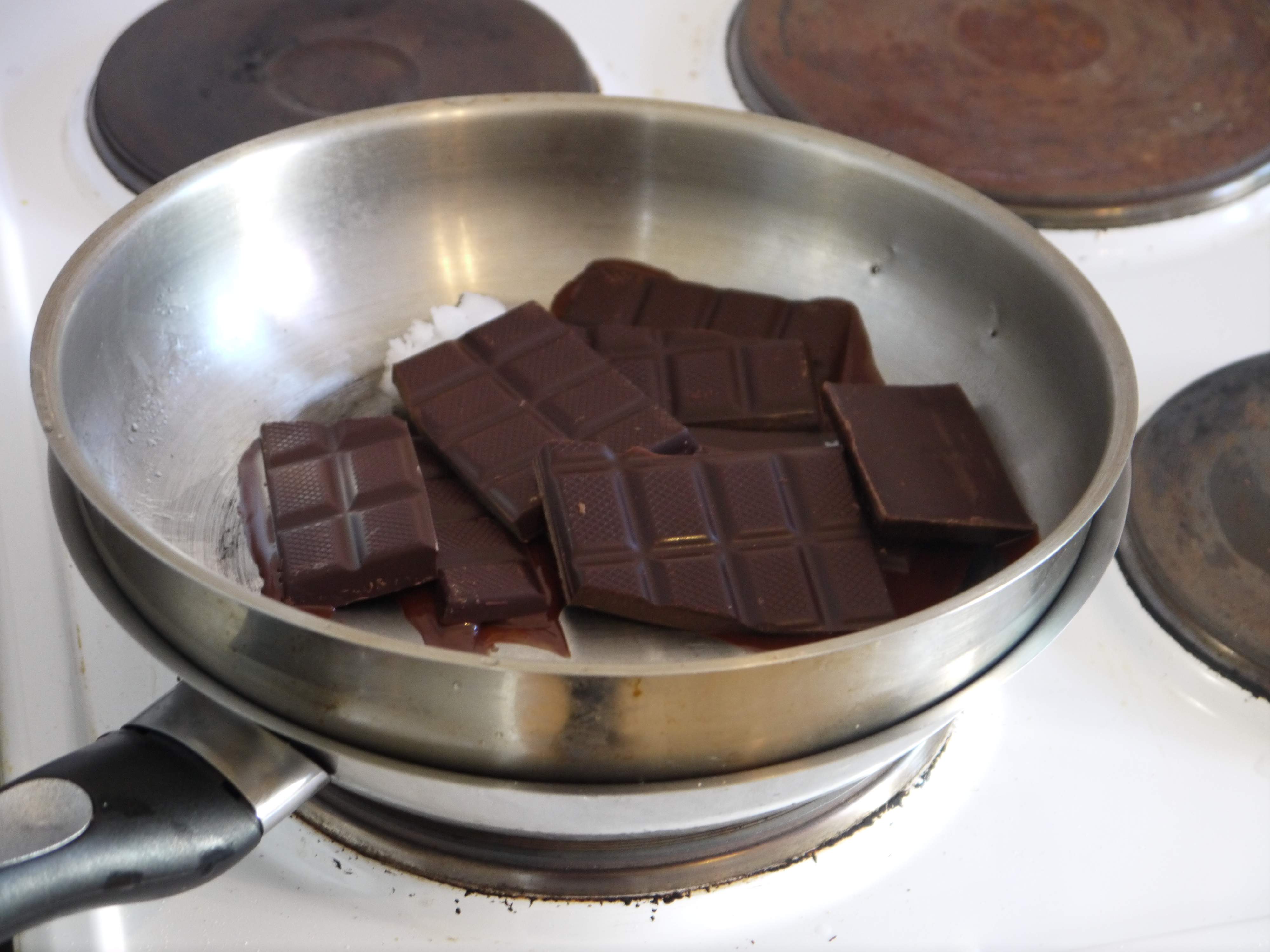 4. Pour the melted dark chocolate on top of the rice crispy mixture and spread evenly.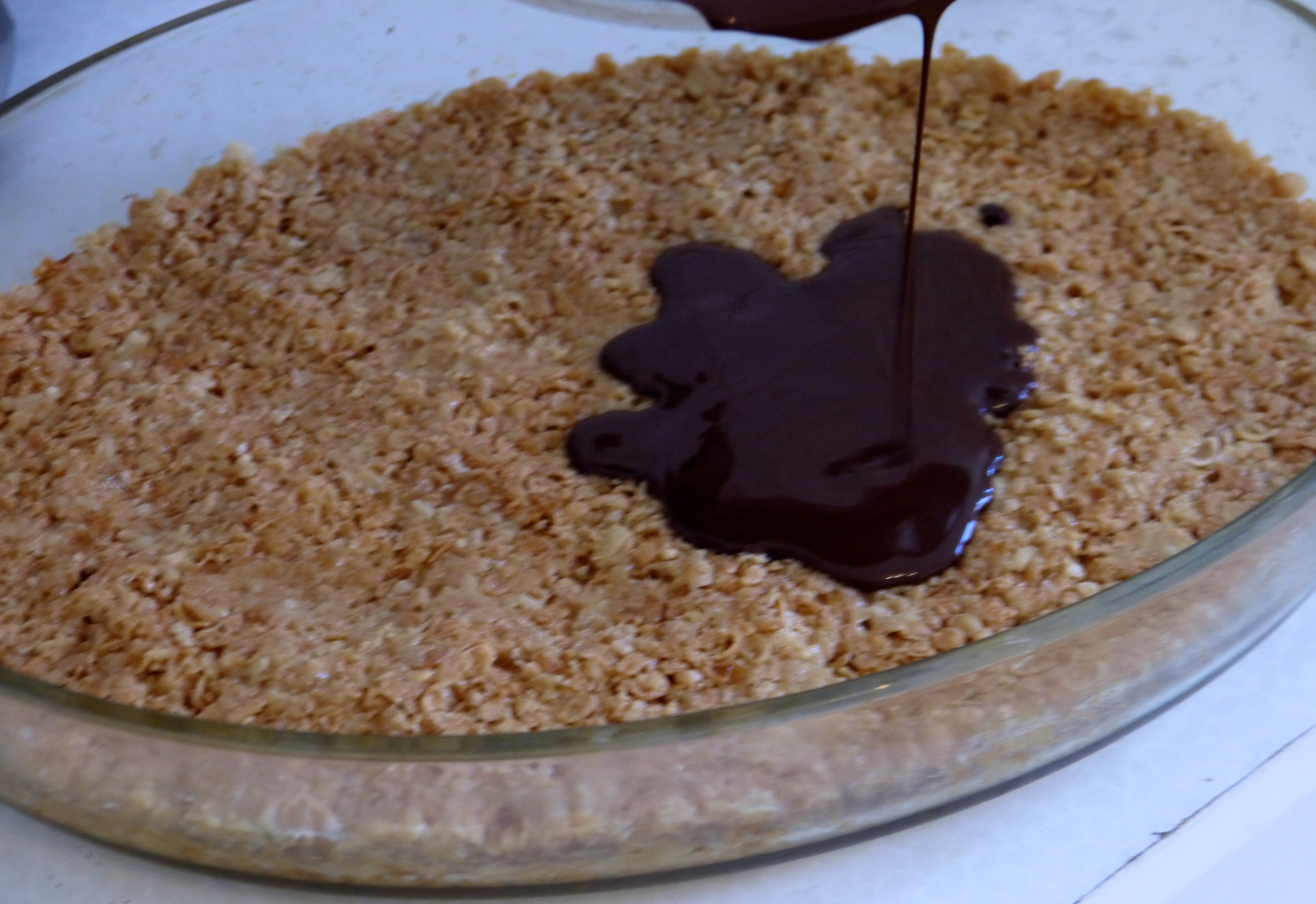 5. Refrigerate for 1 hour. Remove from the fridge and cut into small squares, and store in the fridge!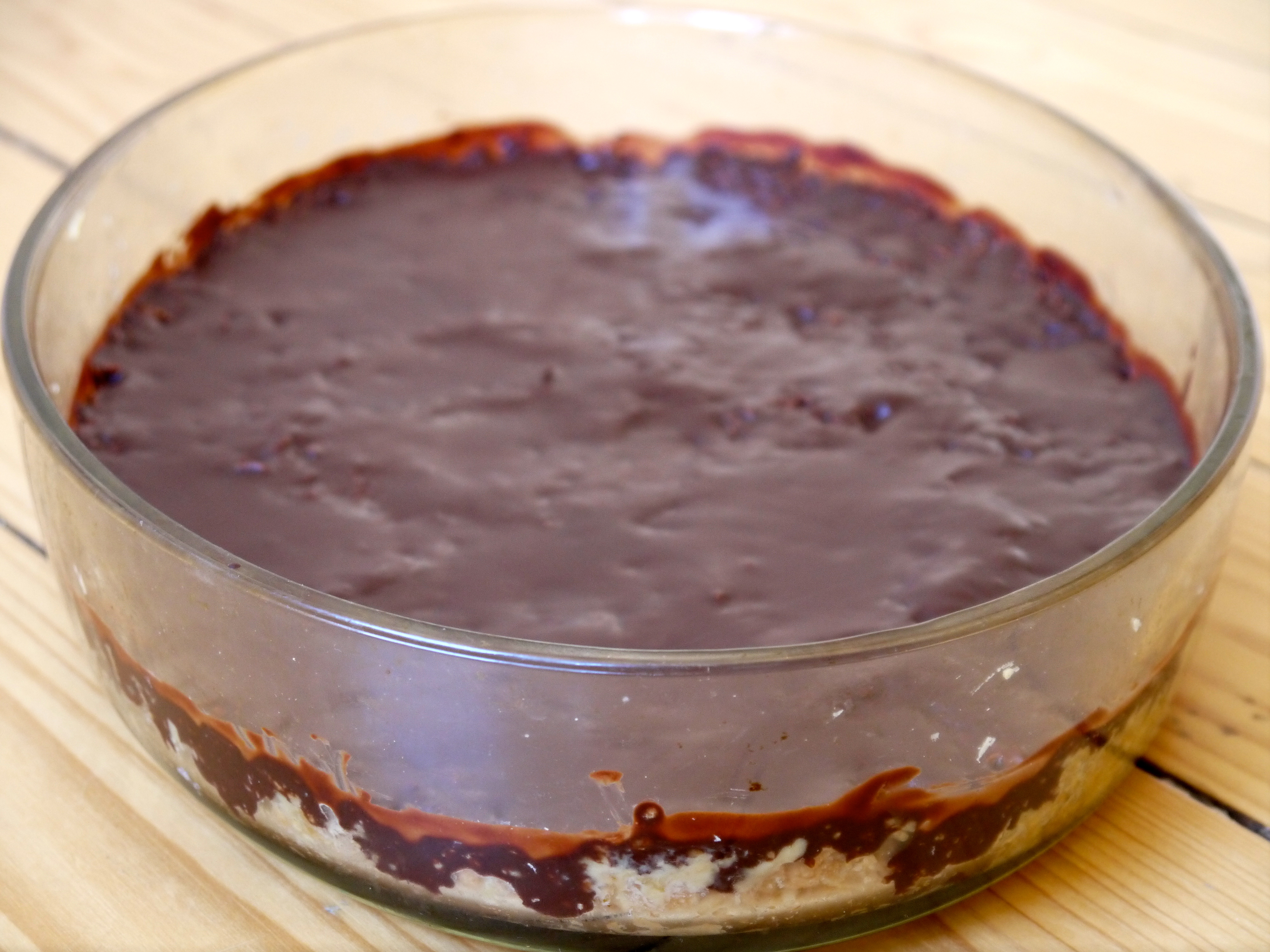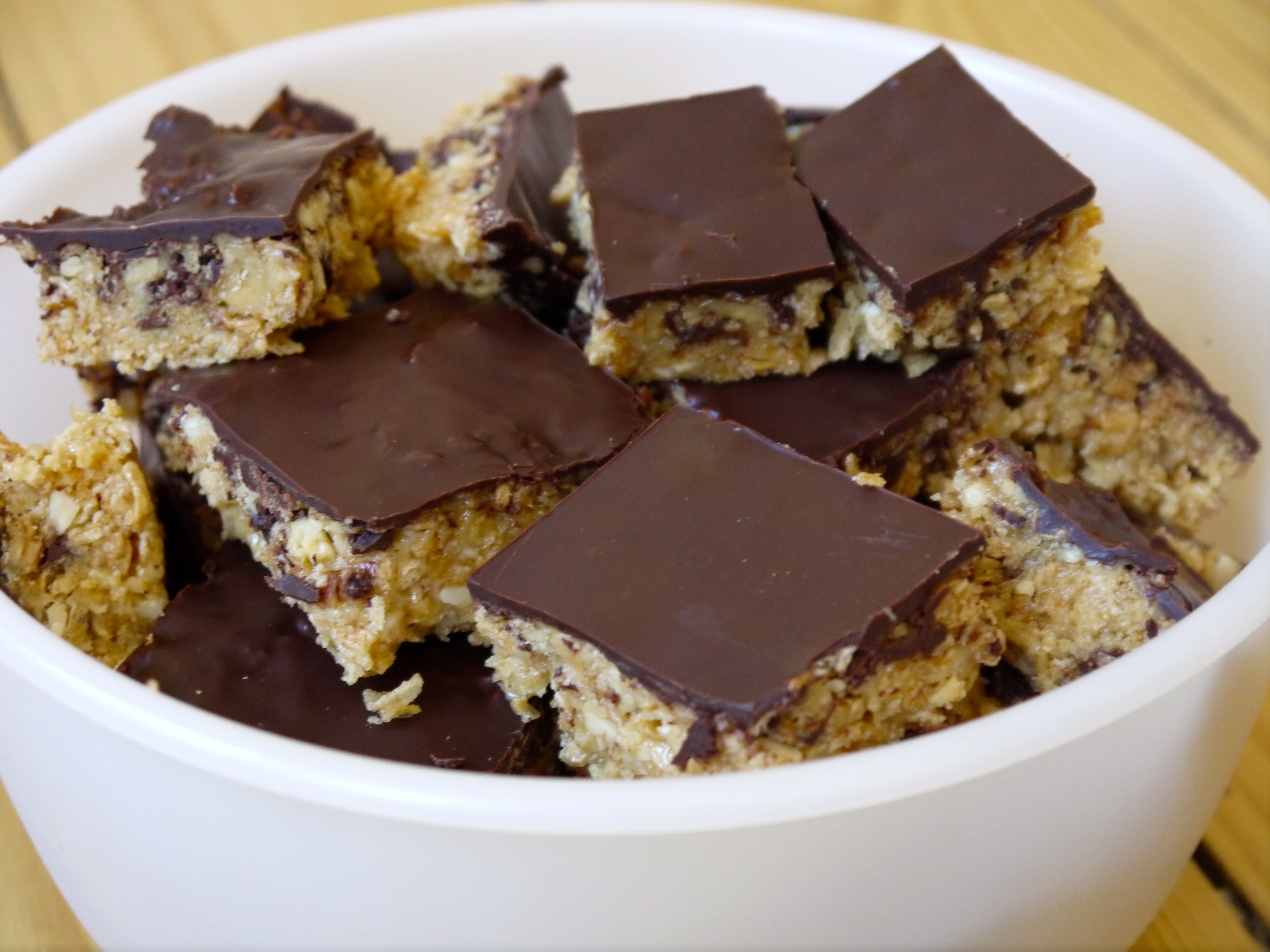 Mmm… 🙂
:::
Do you love this post? Find me here for more:
:::
Note: Jules' Fuel uses affiliate links in some blog posts. Every time you make a purchase using one of these links, it's a very small way to help me cover the cost of running this website. I appreciate your support!