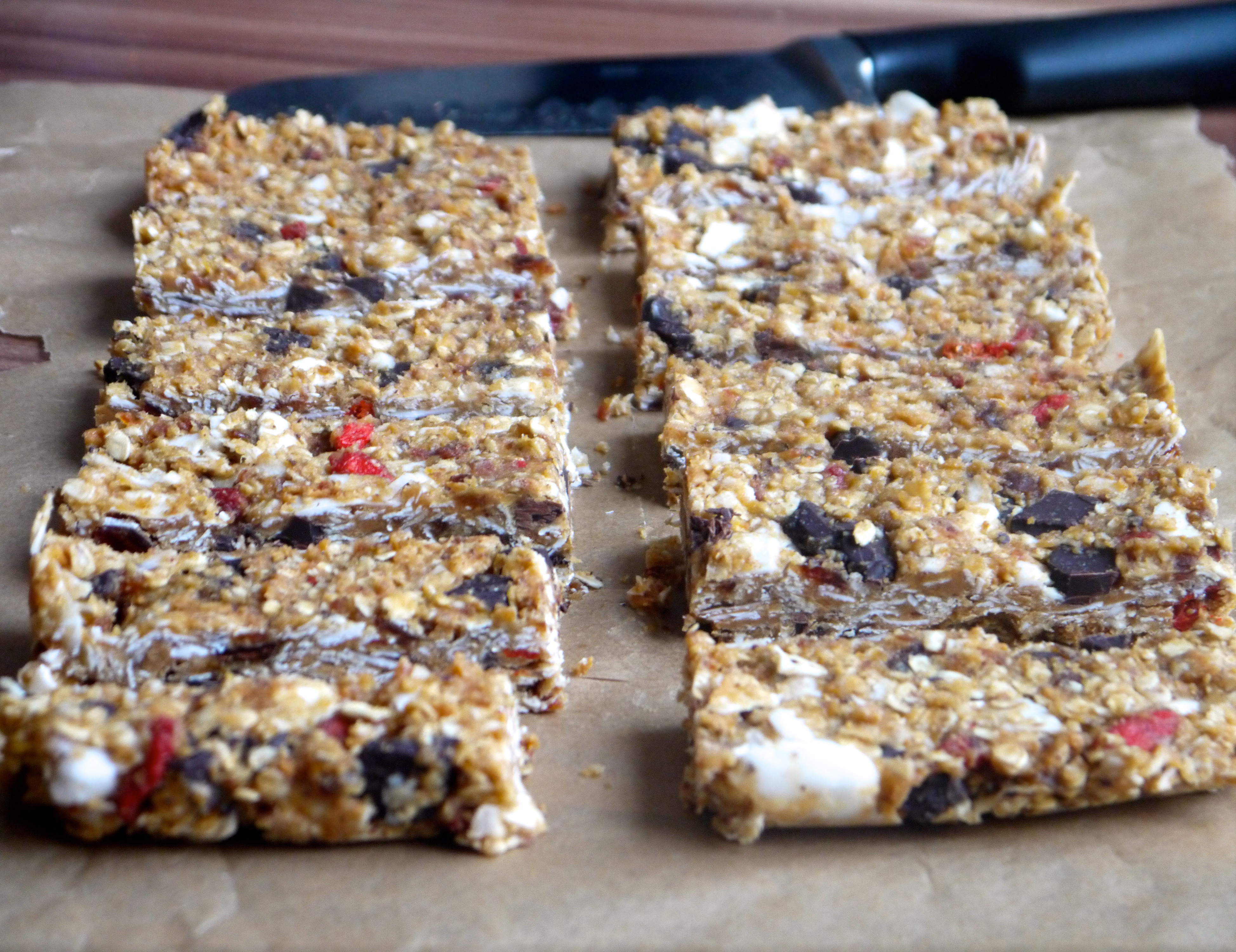 With 13 feet between the two of us, there's a 99% chance that one of us is going to be hungry.
Most of the time, that's Kyle. 🙂
It's especially hard to feed this man practicing 4 – 5 hours a day, where he sometimes burns 2,000 calories in one session! Eek!
One of the most efficient ways to fill him up with nutrients and calories, though, is with healthy FATS.
Not only do they provide him with necessary nutrients for vitamin D and hormone synthesis, brain and muscle fuel, and building blocks for organ and cellular structures; they provide him with a high amount of calories!!
Enter these scrumptious energy bars, which had Kyle at first bite:
"Ohhhh man!! These are SO good. My teammates would love these."
After suggesting he give some away at practice, he greedily declined to keep them all to himself. Hahah, a big man's gotta eat!
But, in all seriousness, I'm considering setting up a side business in energy bars. Let me know of any hungry athletes that want to put an order in. 🙂
Enjoy these pre- or post-workout for a perfect balance of healthy fats, healthy carbs, and a decent amount of protein. They are also loaded with micronutrients to replace lost electrolytes:
Coconut – potassium and sodium
Goji berries & dates – potassium and magnesium
Chocolate – magnesium
Salt – sodium and chloride
Here's the recipe, as inspired by Oh Lardy's frozen granola bars.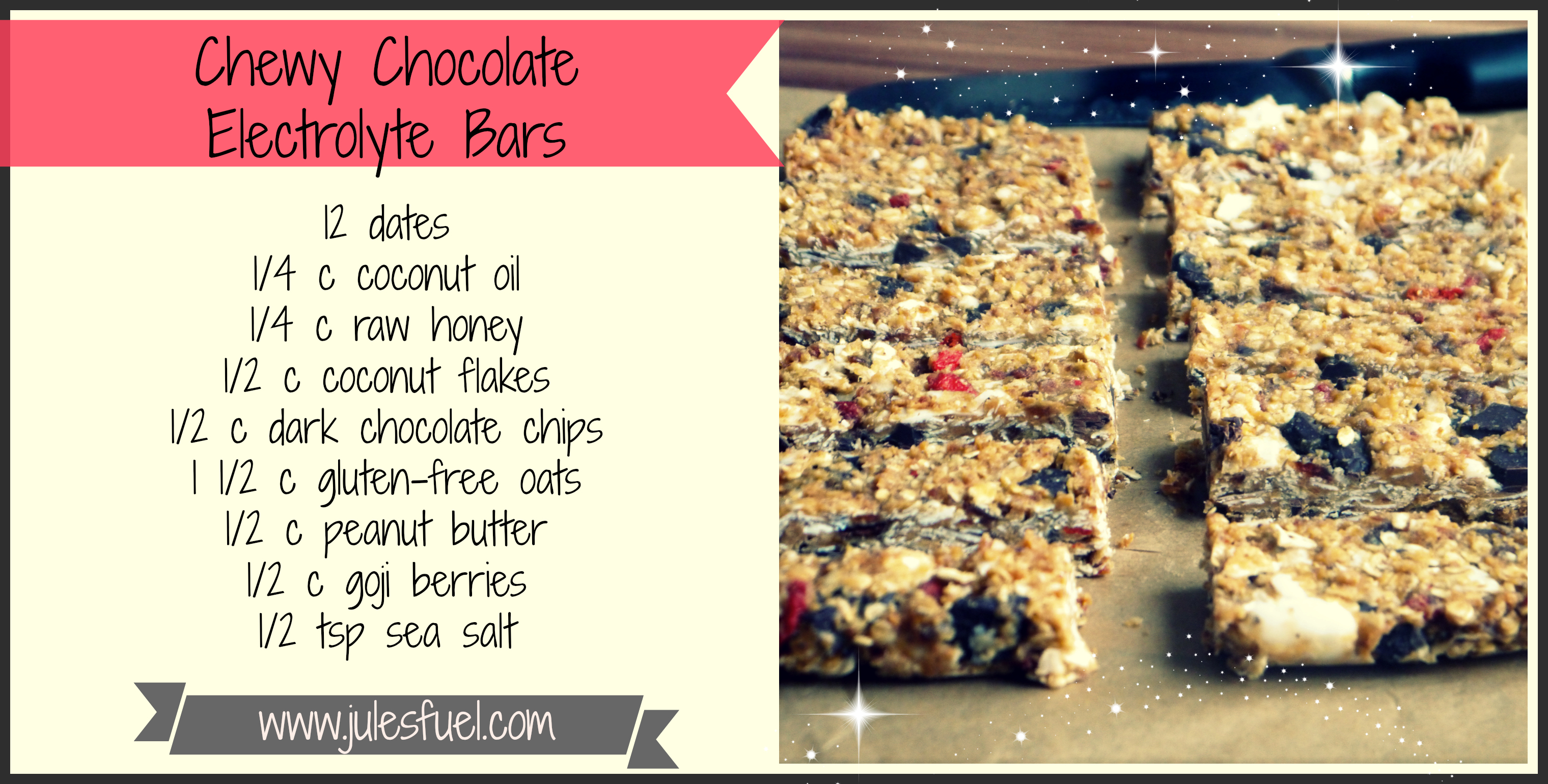 Chewy Chocolate Electrolyte Bars
Ingredients
12 dates (like these)
1/2 cup peanut butter (like this)
1/4 cup coconut oil (like this)
1/4 cup raw honey or maple syrup (like this or this)
1/2 cup unsweetened coconut flakes (like these)
1/2 cup dark chocolate chips (like these)
1/2 cup goji berries (like these)
1 1/2 cups gluten-free oats (like these)
1/2 tsp sea salt (like this)
Instructions
1. Process the dates, peanut butter, coconut oil, and honey or maple syrup, and then thoroughly mix in the remaining ingredients.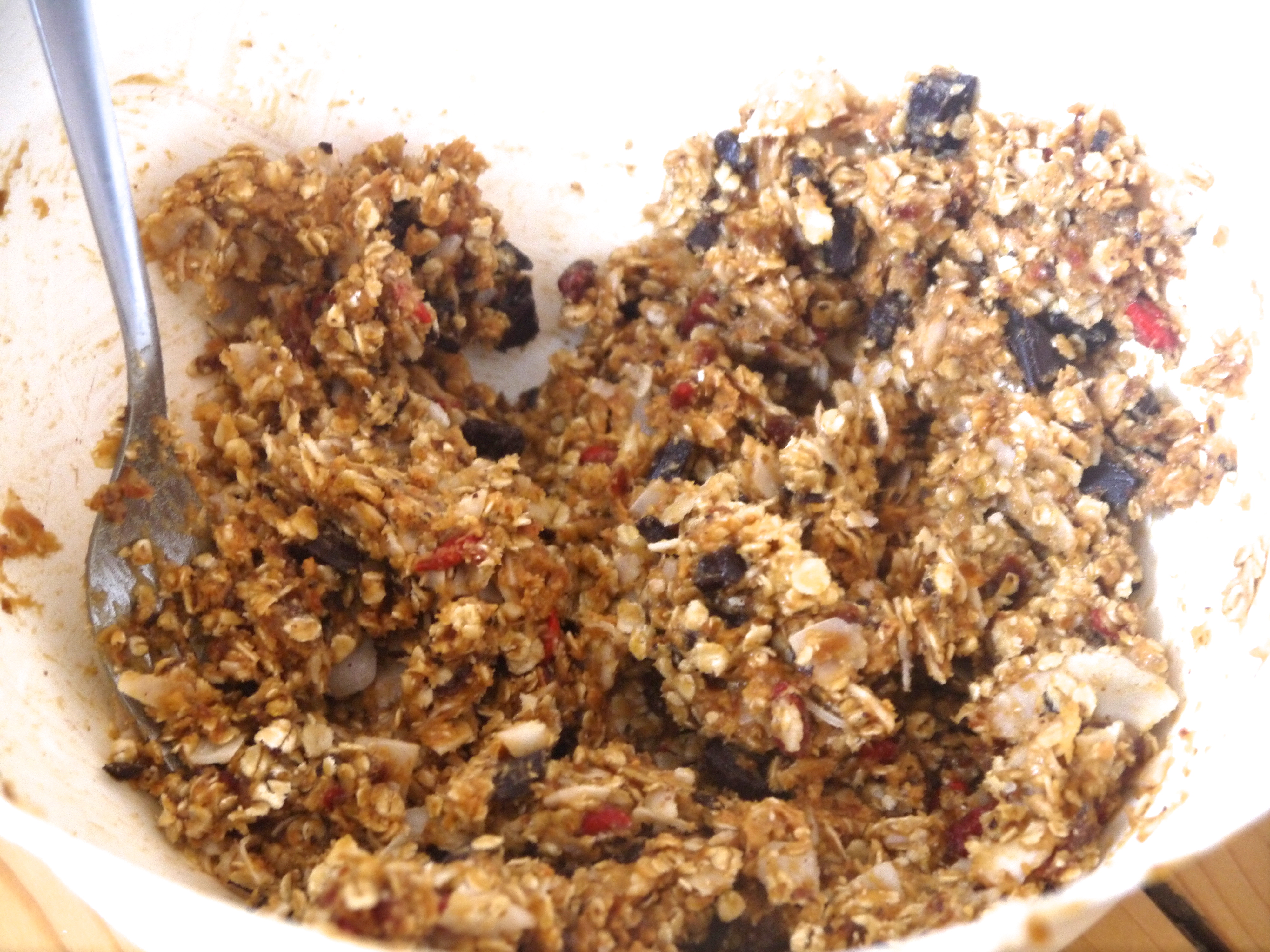 2. Line a pan with baking paper, and press the ingredients firmly into the pan.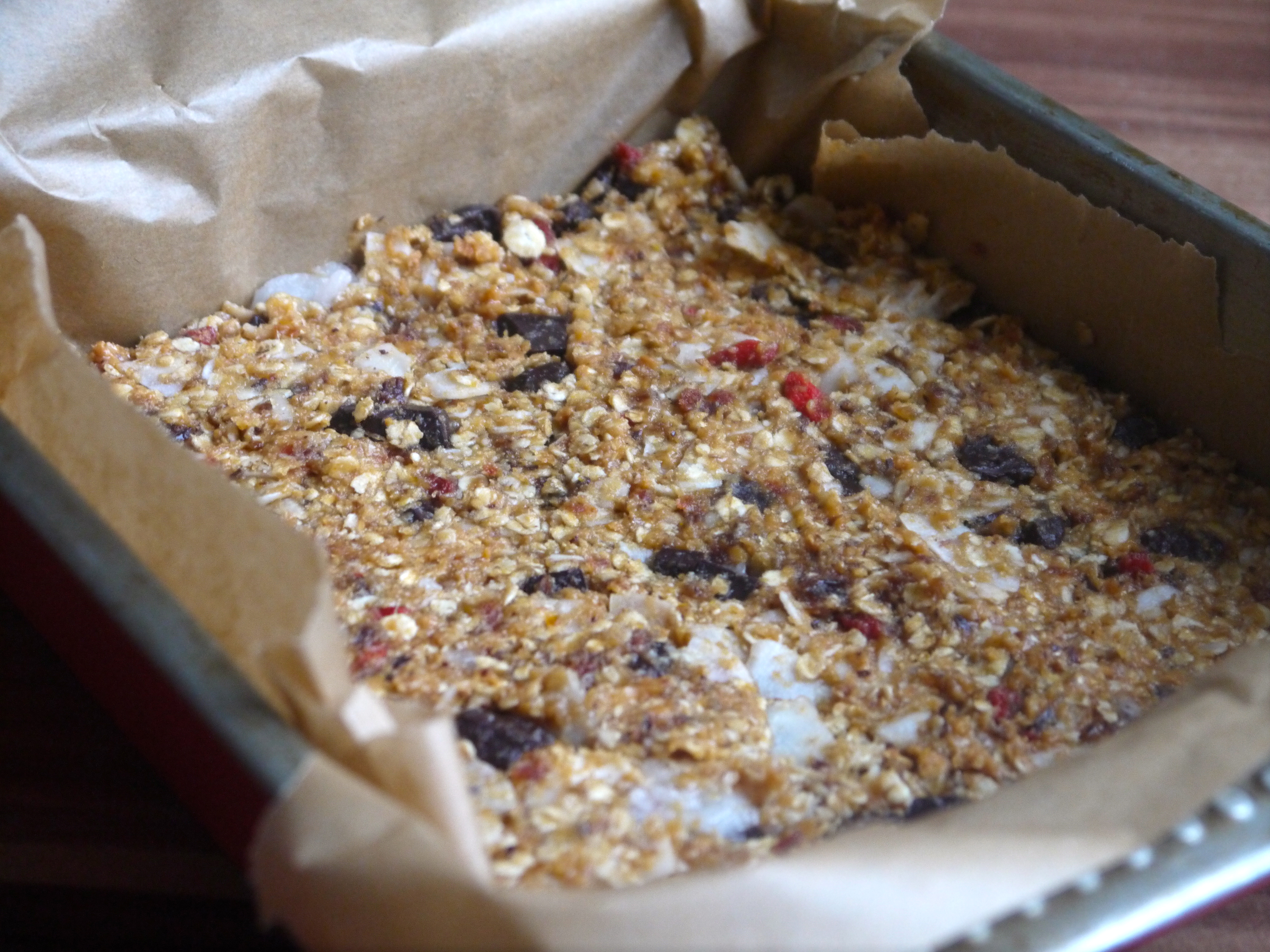 3. Place in the freezer for 30 minutes – 1 hour.
4. Remove from freezer, and lift the mix out of the pan.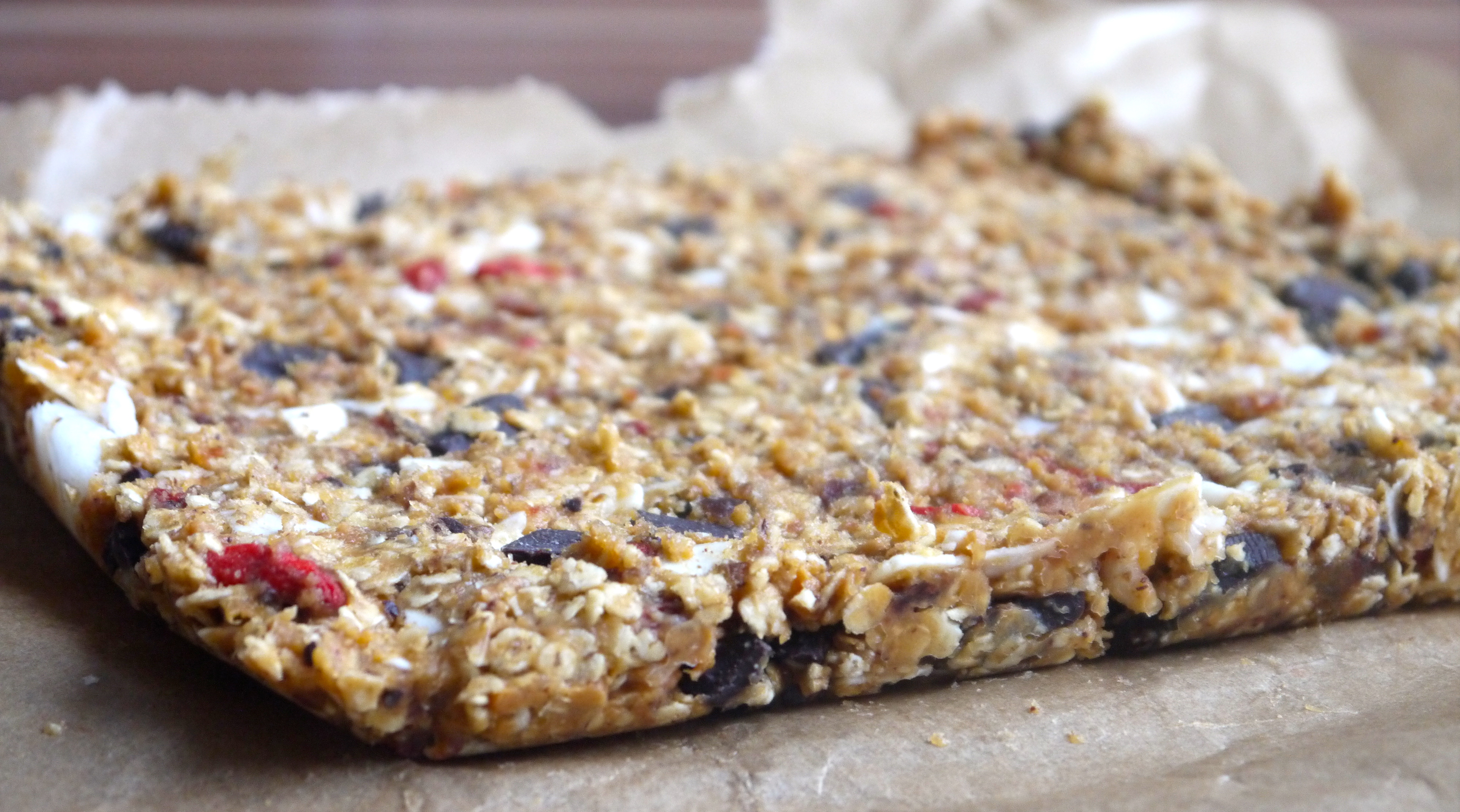 5. Use a sharp knife to cut into bars.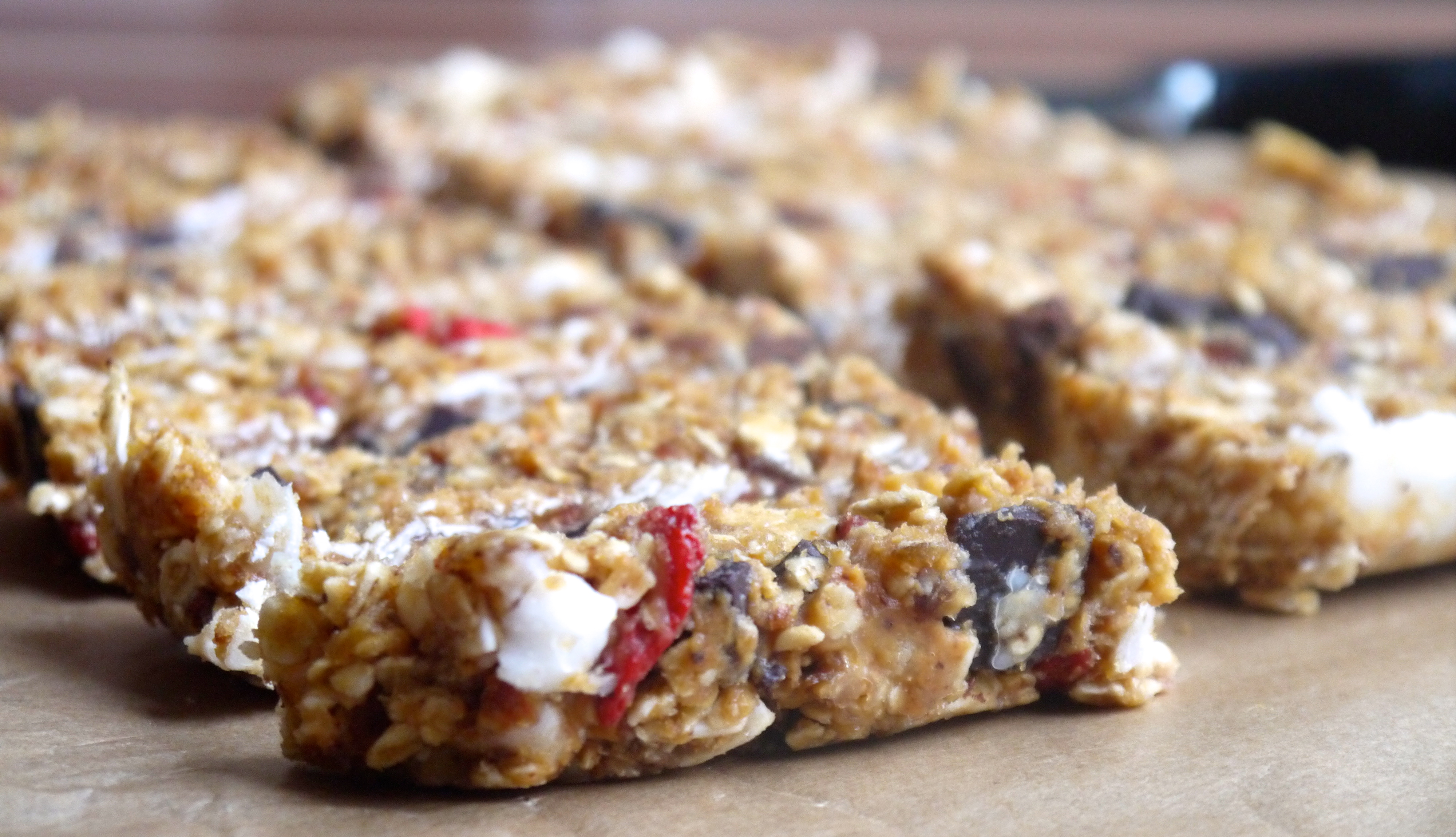 6. Wrap in aluminum foil. You can store on your counter, or in the fridge or freezer. I prefer the freezer, because it keeps them fresher longer, and gives them an added "chewy" dimension.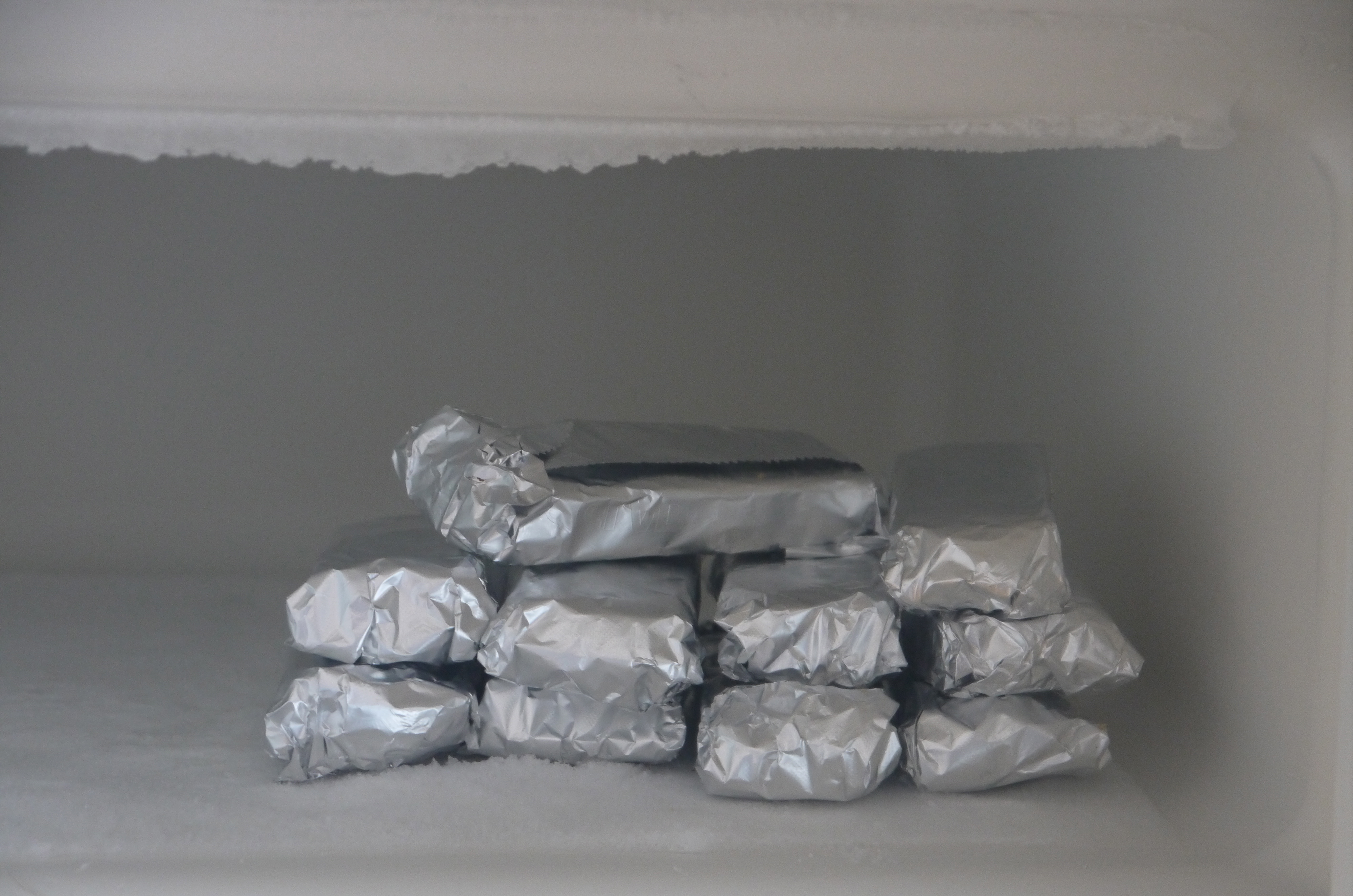 7. Enjoy!