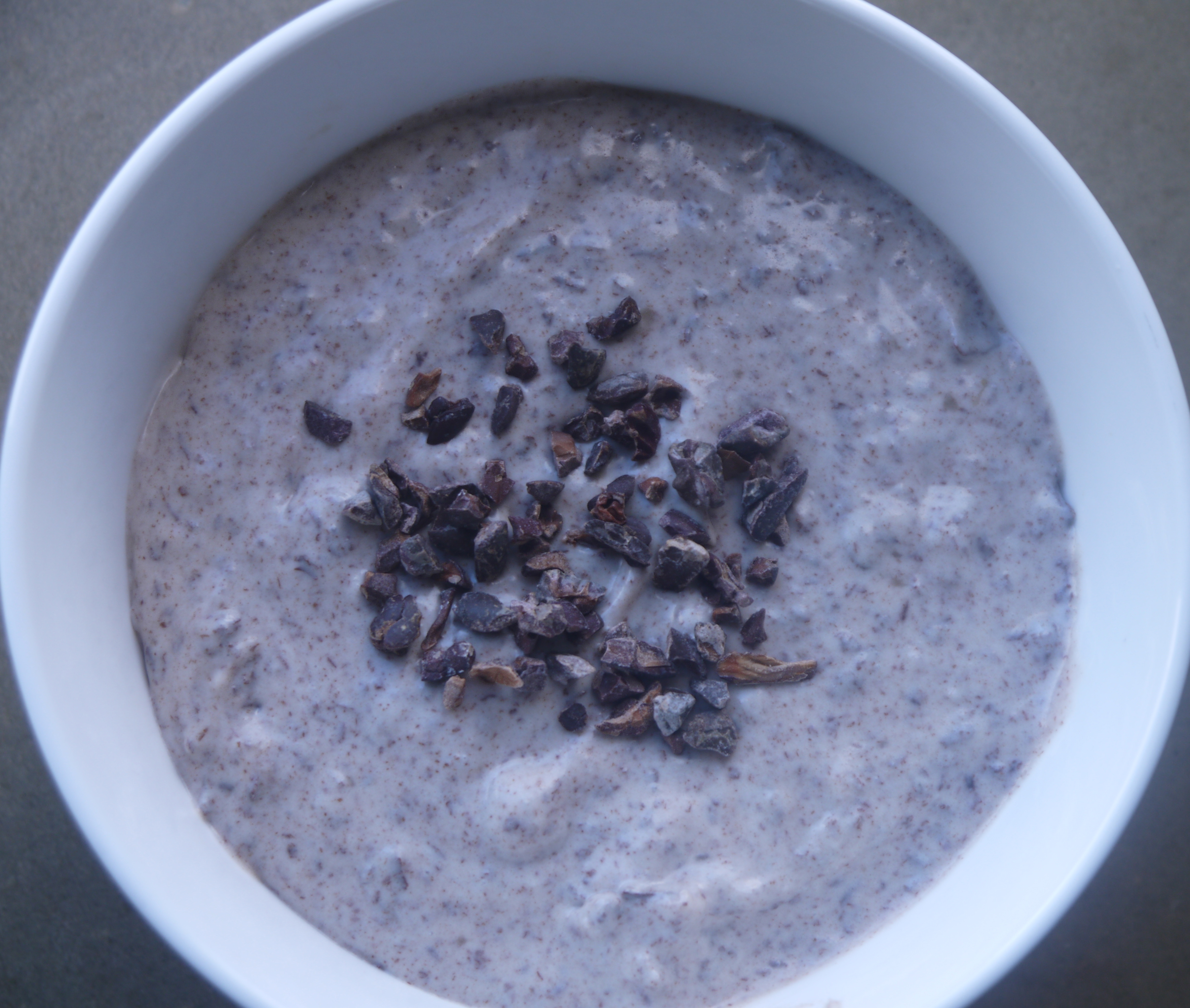 I've had enough.
On a daily basis, I see these glamorous, Pinterest-pretty photos of ice cream all over the place. I know you have, too!
And I always get sucked in, excitedly reading the ingredients and instructions, until the last step or two calls for an ICE CREAM MAKER.
While this is probably something economical that would complete my kitchen, I travel too much to be able to consistently use and enjoy this item.
Bum.
So, I decided there has to be a compromise to make a delicious, dairy-free ice cream of sorts.
After all, it's pretty much a summer necessity!
Enter this simple, ice cream maker-free recipe that I (and you) can make in any kitchen around the world.
Not only is it delicious, natural, and easy to make; it's low in sugar and glycemic index (especially compared to conventional ice cream) so your health doesn't miss a beat! Enjoy!!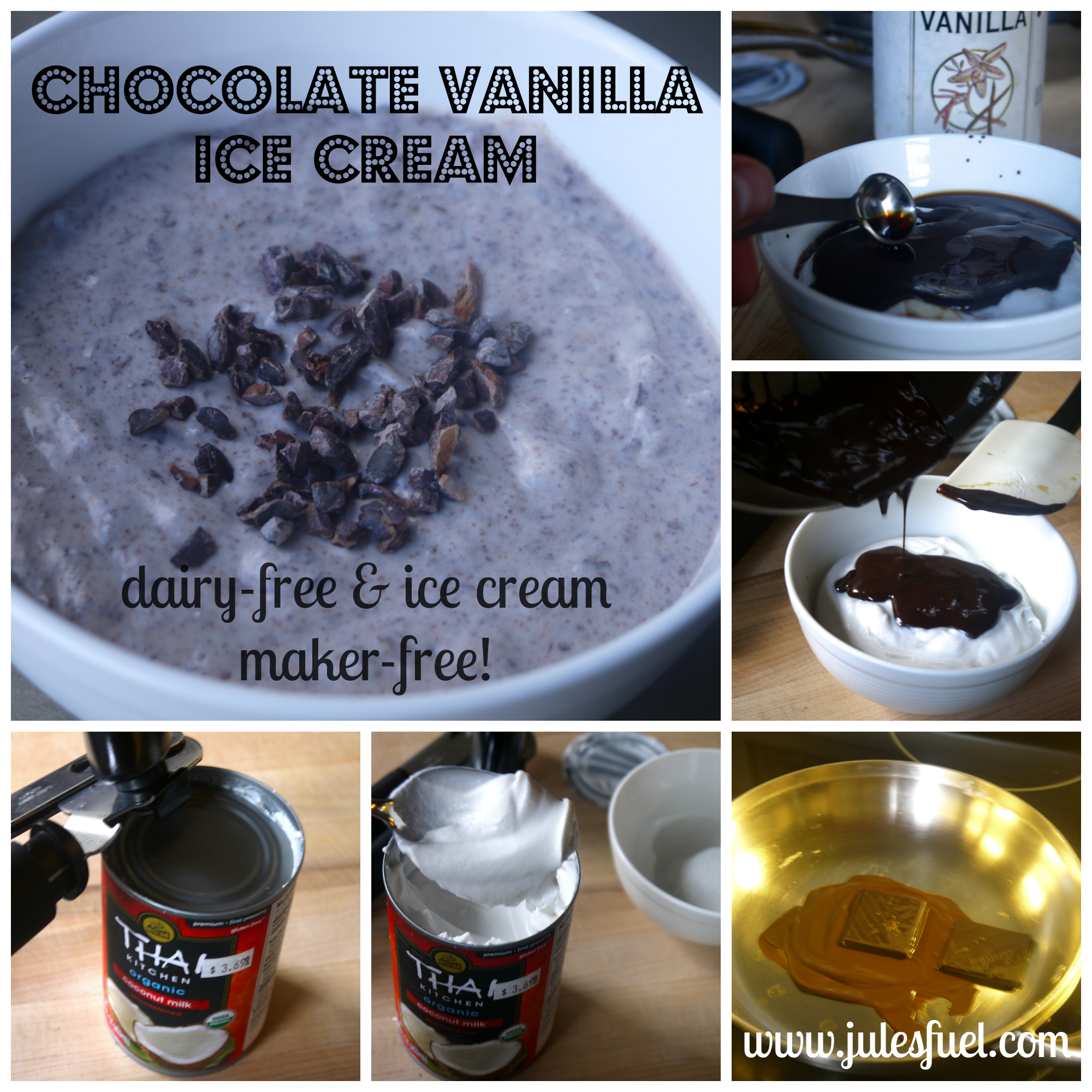 Chocolate Vanilla Ice Cream (DF, Ice Cream Maker-Free)
Ingredients
Serves 2
1 can organic coconut milk like *this*
1/2 tsp organic vanilla like *this*
40 g 85% dark chocolate like *this*
1 tsp honey like *this*
Optional: Chopped nuts of choice
Instructions
Refrigerate the can of coconut milk overnight so the coconut cream can separate from the water.
The next day, scoop all of the thick coconut cream off the top of the can into a small bowl.
In a medium-sized sauce pan, melt the chocolate on low.
Pour the melted chocolate into the bowl of coconut cream, and swirl around.
Stir in the vanilla and honey.
Place the bowl in the freezer for 1 - 2 hours, until it reaches the desired coldness and/or thickness.
Split into two bowls and serve!
http://julesfuel.com/2013/07/29/dark-chocolate-vanilla-ice-cream-dairy-free-ice-cream-maker-free/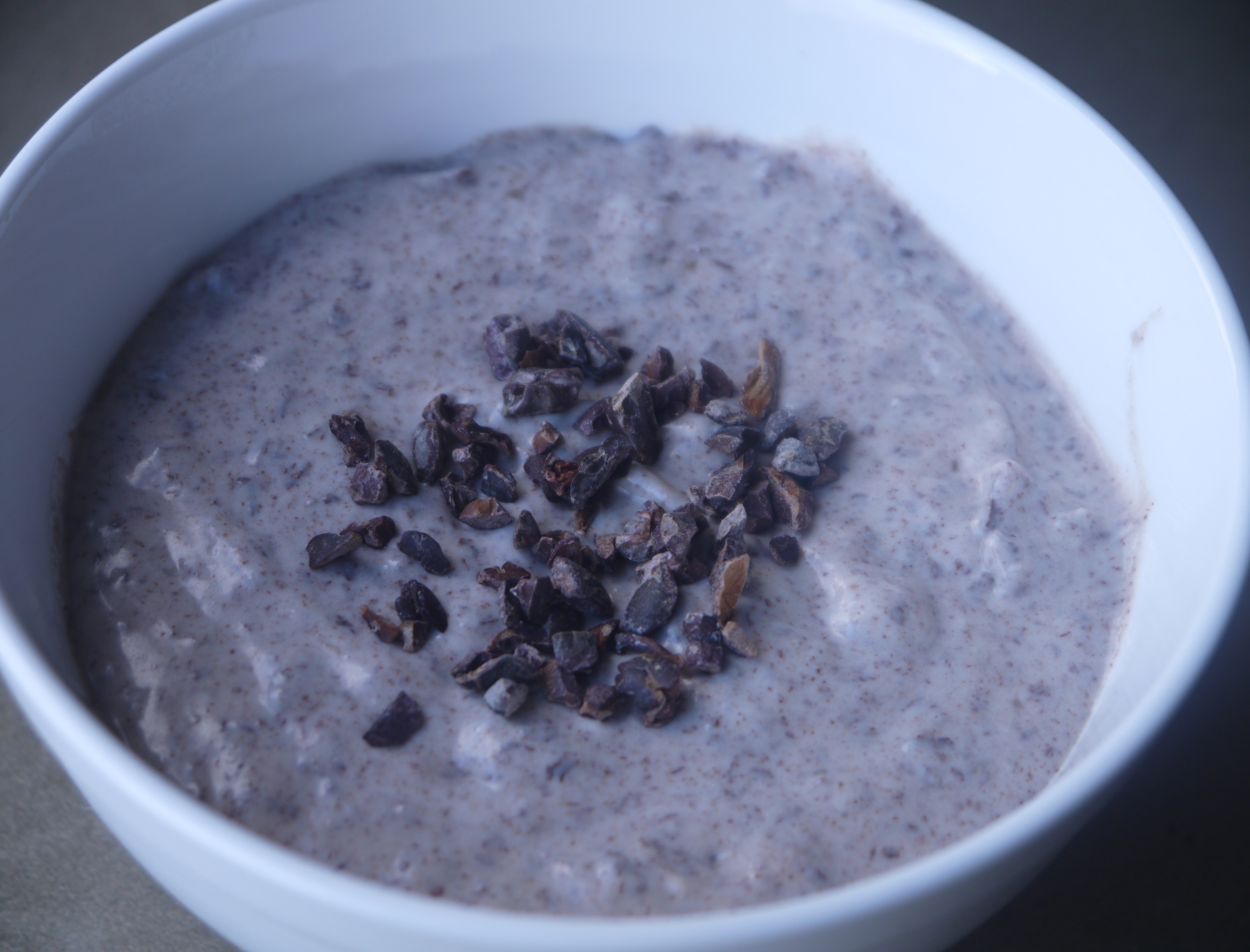 This post was shared on Sunday School Blog Carnival, Party Wave Wednesday, Fat Tuesday.
Note: Jules' Fuel uses affiliate links in some blog posts. If you make a purchase using one of these links, which costs the same either way, it's a very, very small way to help me cover the cost of running this website. So, thanks!