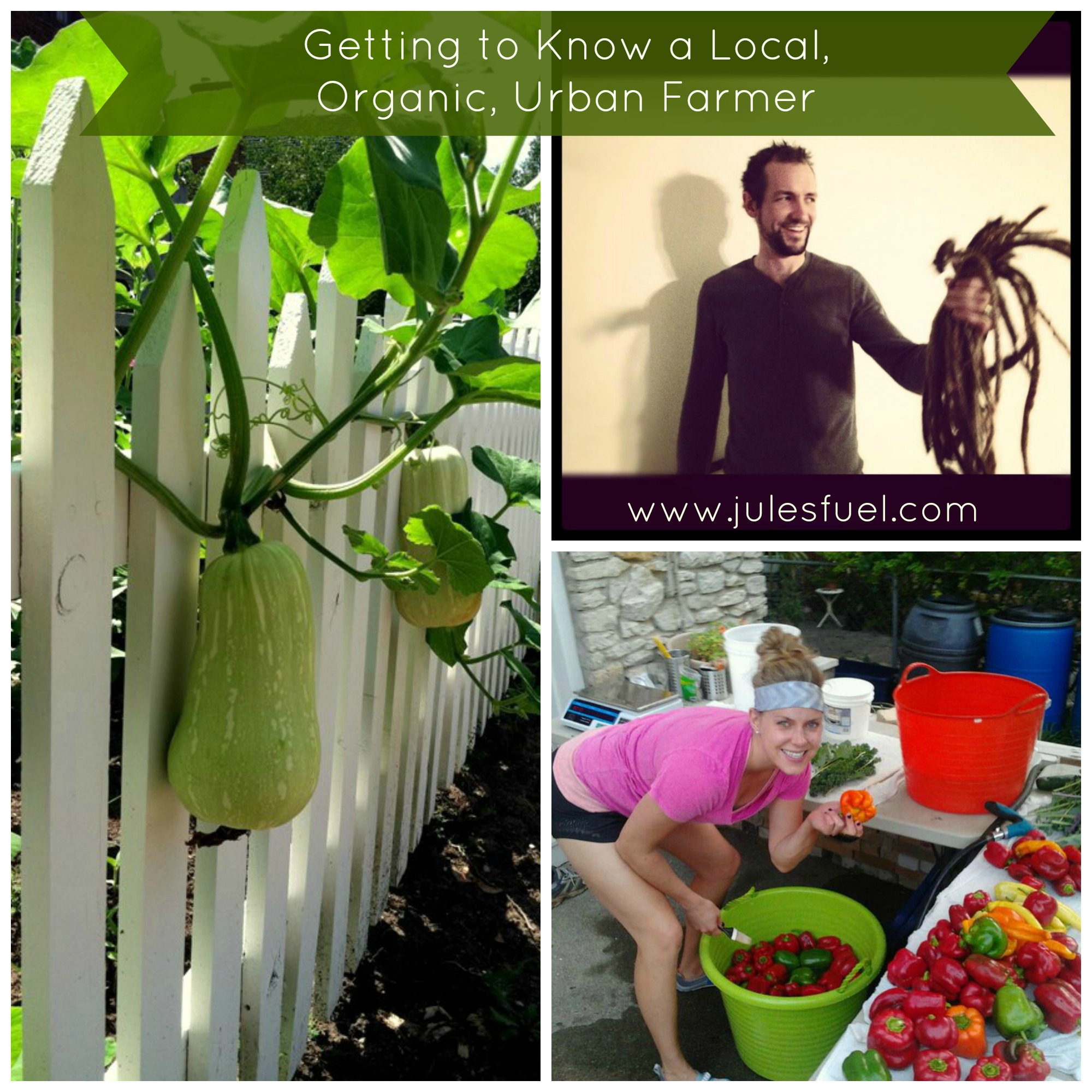 A torn shoulder, an extended stay, and a spontaneous email.
That's how I met Luke Malski, owner and farmer at Reformation Growers, a rare gem of a thriving, organic urban garden in Grand Rapids, Michigan.
With Kyle tearing his shoulder last fall, we were around town 4 months longer prior to going overseas. I've always had a secret desire to own a small hobby farm some day, so I googled "organic farms near Grand Rapids," to see where I could get involved.
Up popped Reformation Growers.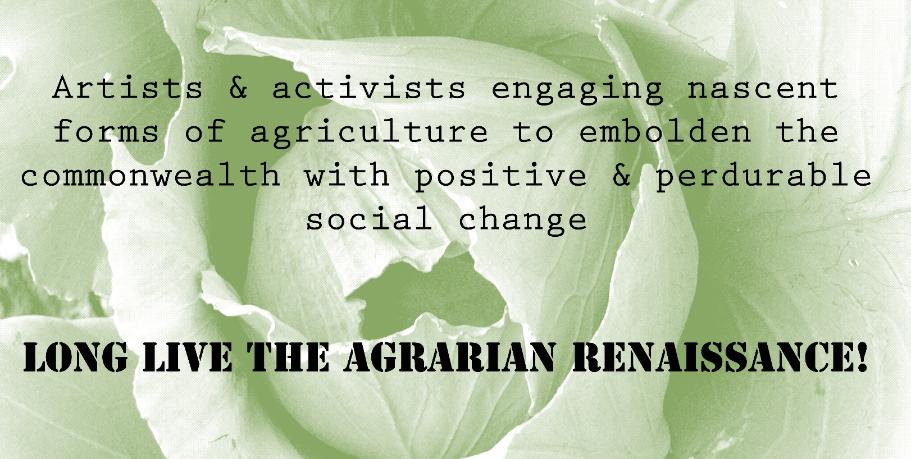 I mean… how could you NOT want to be involved with that mission!?
Located just 4 blocks from where I grew up, this 1/8 of an acre urban farm (plus a small plot off-site) sparked my curiosity enough to email Luke.
The rest is history.
I met his wife, Nikki, and adorable 3-yr-old daughter, Eloise, and volunteered washing produce on Mondays until Kyle and I went overseas in the winter.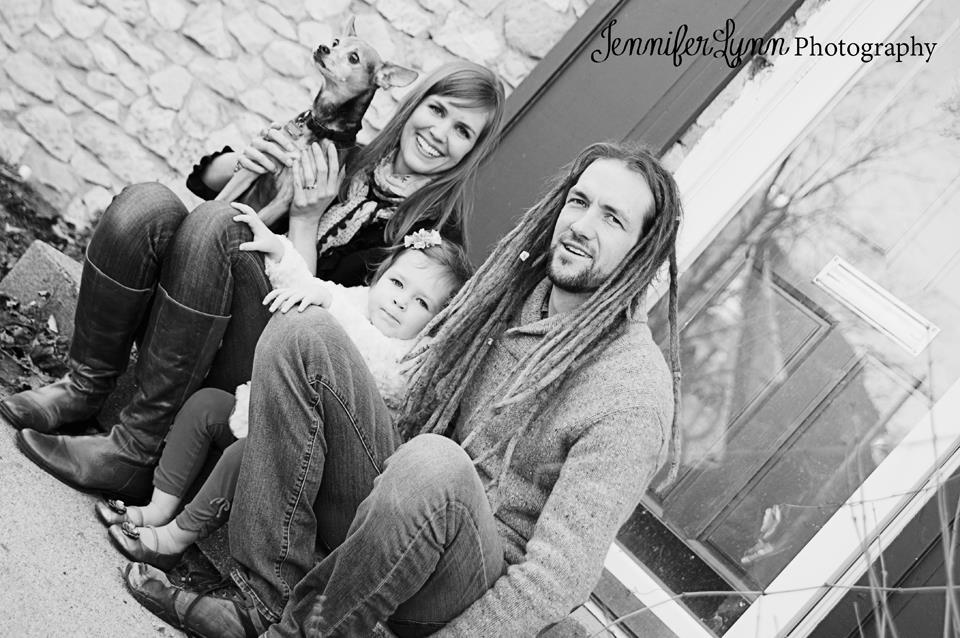 This summer, Kyle and I are honored to be one of six families in their first ever Community Supported Agriculture (CSA) program this year. 
Because Reformation Growers is so involved in the local, organic food movement in W. Michigan, it's awesome to be a part of the momentum and PASSION surrounding real food in the community!
Luke's incredible knowledge of growing worms and all sorts of produce; tilling, composting, creating organic pesticides, etc. – especially in their FRONT YARD – is something that NEEDS to be shared!
With the average traveling distance for grocery store food at a whopping 1300 miles,  we – and our planet – deserve a MUCH better way of sustainably produced, organically grown, nourishing food within a MUCH smaller radius.
Just like Luke and his family are doing.
Without further ado, here is an introduction to the infamous "Farmer Luke" and his brilliance surrounding suburban growing!
10 Questions with Farmer Luke Malski
1.  Tell me about your history and inspiration to start Reformation Growers?
"There's a saying: 'Once a farmer, always a farmer.' I grew up helping tend gardens, pack, sort, and sell peaches and sweet corn; making maple syrup, and riding tractors.

I started raising my own gardens and animals as a teenager…pigs, chickens, turkeys, fish, and lots of herbs. I became addicted to studying natural remedies and unique culinary uses of domestic and wild herbs.

I found ways to treat my seasonal allergies, asthma, colds, coughs, stomachaches, stress, anxiety, sore throats, cuts, burns and digestive issues; all with wonderful tasting teas and topicals made with herbs I could grow myself.

In my early adult years, I moved 11 times in 11 years in and out of four different states. Plants accompanied me or found their way into each residence no matter the size or length of stay.

I naturally became very interested in current food and farming issues and the disparities that have developed over the past 60 years from industrialized agriculture. Around 2009, it seemed likely that we would eventually move back to GR to be close to the family land again. I began researching and planning what it might look like to launch a new small scale agricultural operation in the GR area.

In early spring 2010, we moved to GR and began development of Reformation Growers.

Currently, I am in my fourth season of growing organic produce for sale through local retail outlets. This season I am working with Baxter Community Center as a member of their Agricultural Committee and volunteer with their gardening programs."
2. What kind of time and research went into planning and transforming your front yard into a flourishing garden?
"Hard work, trial and error, learning from mistakes, and a lot of guesswork went into developing the yardscape, more than anything else. I have gleaned information from other farmers, websites, forums, magazines, seed companies, and superior gardeners.

Wikipedia has always been a staple resource for plant, pest, disease, soil, and gardening information. I subscribe to Yes Magazine, Countryside Magazine and E Magazine. All have been very influential resources in the art, activism and science of growing. I use the Wikipedia companion planting guide religiously.

I also tend to layout the gardens with a focus on its aesthetic appearance and practicality. Scattered colors, grouped plant families, and lots diversity.
3. What benefits to do you find in having an organic urban farm?
"Farming in an urban environment has a lot of advantages. While space is always at a premium, there are always friends and neighbors around to help when necessary.

Most of our retailers are within a couple mile radius of our homestead, so our delivery costs are low.

Local emerging trends tend to take root in urban areas and we are able to be an active part of those movements because of our close proximity.  We are also able to make use of otherwise underused space that would traditionally be a monocrop of grass.

A diverse and densely planted yardscape can help maintain native species of birds, insects, and other small creatures helping them thrive in areas that might otherwise be inhospitable. It is very efficient; a small space tends to use fewer inputs. It is also beautiful as all farming should be regardless of location."
4. What is the most difficult thing about owning and managing an urban farm?
"Balancing the time-money scenario. While start up costs are relatively low, so are short term profits. Urban farming is generally a counter-cultural fringe movement that rejects mainstream agriculture and its supporting economies. As such, urban farming participates mostly in fledgling niche markets and fringe economies.

Time taken away from the urban farm in search of requisite compensation slows the growth of the farm, further postponing profitability and maintaining weak alternative economies. Time is traded for money and money buys back time. Ben Harper once said, 'I can't afford your company, I spend my money buying time!'"
5.    What has most surprised you throughout your farming adventures?
"How much plants respond to human instincts and interactions. All plants have a very sentient aspect to them, and a relationship with a plant can be just as rewarding for both parties as any relationship between a person and an animal.

Plants communicate in very subtle and complex ways but they are just as alive and dependent on natural patterns and energies as any other living species."
6. What are your most favorite and least favorite types of produce to grow, and why?
"I love basil because of the way it responds to cuttings and prunings, and because it's rather fragile yet has such bold flavor.

I also love Queen Anne's Lace because it's edible, beautiful, delicious, and keeps on blooming. And it grows everywhere so it requires very little work.

And peppers have always been a favorite because there are endless varieties, each unique. The plants are finicky, moody, and delicate. If you can grow a pepper just the way it prefers, it will flourish. If not, a dozen different things can go wrong with it and the yield will be very low.

I always fail at Brussel sprouts. They take forever, and when they are finally almost mature, they are also rife with nasty little cabbage worms rendering them completely unappetizing after a whole season of watching them grow. I buy my Brussels now and I thank the farmer that grew them because I can certainly appreciate the effort it took."
7. What is your key to growing the most delicious, vibrant produce?
"Good soil and small scale! There is no other way. The best produce comes from the best soil tended by experienced horticulturalists in small scale environments. Large scale often means poor quality.

Your grandmother's backyard garden produce always tastes better than the grocery store garbage. Smaller, better, beautiful!"
8. What is your goal for Reformation Growers in the short-term and long-term future?
Short-Term: Make it through this season without becoming exhausted and burned out by early November. Spend more time smelling the flowers, drinking the teas, and relishing in the beauty.

Long-Term: This project has always been rather fluid but we hope to develop a three-fold approach to local organic food.

The first is the produce operation which we have been developing over the past four years.

The second is the soil and compost production system which we are starting to put into place this season.

And the final would be a prepared food retail outlet all our own, something akin to a restaurant, community kitchen, or private food club. This would come after the compost production system is functioning at a manageable scale. In the meantime we plan to continue to develop a larger client base for our garden services to raise funds for these future projects."
9. For the ordinary citizen living in suburbia, what is your advice for starting an urban farm? 
"Do it in community, with friends, neighbors, or likeminded strangers.

Start small, take your time, and learn to grow one plant well before planting a large garden.

Spend a lot of time with your soil before ever planting a plant.

Find local resources, ask someone with experience to be your garden mentor, and document everything to learn from your various trials and errors.

Your garden will never be as good as it will be the next year!"
10. Anything else? 
"I hope to see the local West Michigan food and farm scene grow into a vibrant alternative economy and collaborative industry, and that it will model a new ethic for future business and community development to sustain a wide range of supporting entrepreneurship."
:::
Thanks to Luke for his knowledge and inspiration, and to learn more about Reformation Growers' goings-on, check out their Facebook page and website!
Do you have any questions for him? Have any of you attempted growing on a smaller scale, and found it to be "better and beautiful!?"
:::
This post was shared on Sunday School Blog Carnival and Party Wave Wednesday.