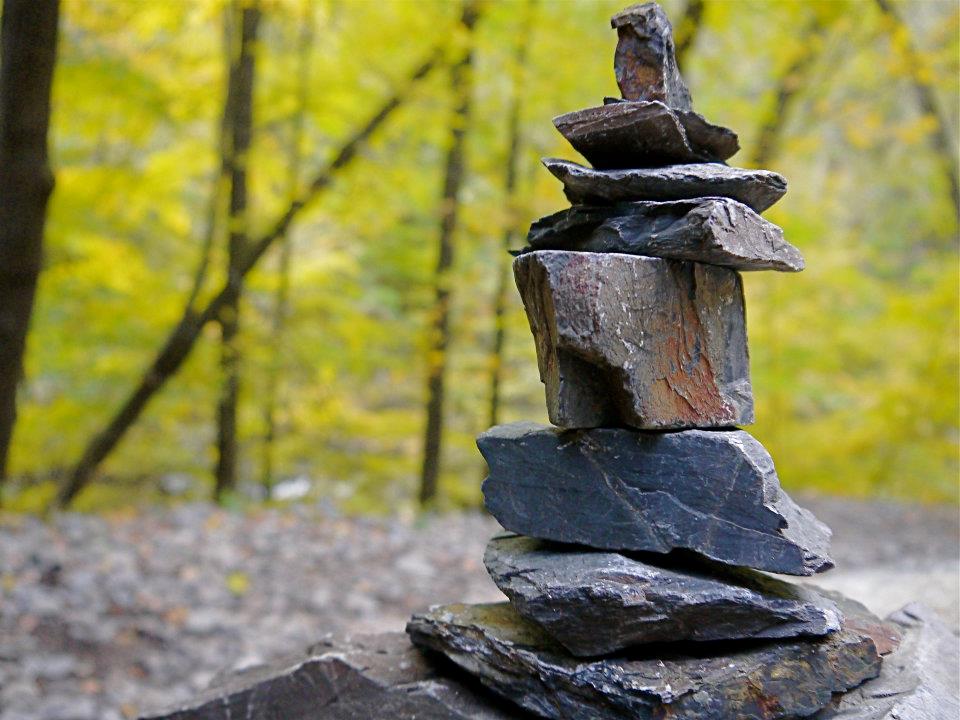 All of the Christmas carols tell us that the holidays are a time of peace and joy.
At least, that's what they should be about.
But, this isn't always the case.
And regardless if we're ready; regardless if we're not, the holidays arrive like a train, and pass through before we know it.
It's easy to get caught up in the stress and logistics of everything, politics on present giving, and whether or not you made enough jello for that family dinner.
I, too, find myself juggling the schedule of both sides of families and friends in town from afar.
But, these stressors take away from the real meaning of the season, and through the mixing pot of people, feelings, and schedules, there's an opportunity to fully embrace it all, transforming from stressed out to "peaced out."
How?
Two ways:
1) Shift Your Attitude
Shifting from an attitude of lack and disappointment to one of gratitude can tear down emotional strongholds, opening up a clear pathway for positive change.
During this holiday season, focus on what you DO have: friends and family, the shelter above your head, food, a job…
Still struggling?
Be thankful for the hardships that you've had, because it ultimately produces hope:
"Not only that, but we rejoice in our sufferings, knowing that suffering produces endurance, and endurance produces character, and character produces hope, and hope does not put us to shame, because God's love has been poured into our hearts through the Holy Spirit who has been given to us." – Romans 5:3-5
As crazy as it sounds, being grateful for hardships can also remove emotional strongholds, ultimately allowing you to focus on what you can (your attitude), learning and growing, and finding hope for the good that is to come!
After all, it's not really the what that defines our lives.
It's the how.
Just this fall, Kyle and I were closing on our condo, planning to rent it out, and preparing for a year of living in Southern Italy for Kyle' s professional basketball opportunity.
And then BOOM, Kyle tore his labrum in his left shoulder, completely changing our plans.
Still in a "grey area" and not knowing what's next, this has been one of the hardest seasons of life for a Type-A planner and driver (me).
But, I've realized that this is all for a reason, and many reasons at that.
We have both been able to dive into our community, meet new people, develop new passions, and realize the incredible amount of blessings that we have with the people and opportunities in our lives!
This shift has allowed us to grow, enjoy, and push through the disappointment of not being able to experience a renowned Italian culture…for now.
I still keep this little wooden plaque from my mother years ago as a reminder of how powerful an attitude change can affect life's circumstances.
2) Live in the Present
One of my most FAVORITE quotes from Ghandi describes mankind's plight best: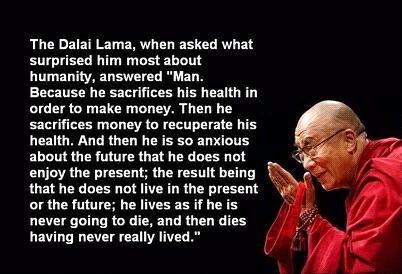 One of the biggest stealers of joy is living in the past, worrying about the future, and not enjoying the present.
Especially with Facebook, which breeds overly perfect images of people's lives and creates constant comparison, it is easy to get swept away into these non-present states of mind.
As a future-oriented person, I am SO guilty of thinking and worrying about the future.
But, realizing that worrying about the future causes unneeded stress and takes away from what I can do TODAY, I take comfort in these words:
"Do not be anxious about anything, but in everything, by prayer and petition, with thanksgiving, present your requests to God. And the peace of God, which transcends all understanding, will guard your hearts and your minds in Christ Jesus." – Philippians 4:6-7
By casting our worries and having faith, we can focus on what we can in the here and now.
And the reward of doing so is exactly what every human being strives for in life: joy and peace in the present moment. 
May you and yours find joy and peace during your holiday!