12 Healthy Gift Ideas for the Busy & Traveling Folk
Because I know some of us (like myself!!) are last minute shoppers, check out these gift ideas for your loved ones to aid in their health journey!
This is definitely on my Christmas list this year! This crazy easy salad dressing maker that transforms a boring salad into a taste-bud drooling favorite. Add your desired oil, vinegar, garlic, onion and other spices, and shake.
Perfect for serving and storing dressings, it is a BPA-free, break-resistant and dishwasher safe material.
This last summer, Kyle and I used our wedding gift certificates to Bed, Bath, and Beyond and SPLURGED on this bad boy. And we will never go back to an ordinary blender!
The ROI is worth it, because it is the jack of all trades and has a lifetime warranty at BBB! It's seriously the NBA of blenders with the engine of a small boat, and  makes frozen desserts, nut butters, soup in 4 minutes, sauces, dressings, juices, etc.
I am a huge fan of these, because it's a fantastic tool to help remind yourself to keep moving throughout the day.Especially for those working desk jobs, it's a great way to get more steps and energy throughout the day. I used to wear one of these when I was traveling a ton in sales, and highly recommend it.
Homemade vegetable and fruit juices are a great way to get nutrients without the fiber, and a refreshing way to start the day. The 850-watt professional juicer needs no cutting or chopping, and provides maximum juice extraction in seconds.
For those that travel and/or pack their lunch, this is a long-lasting, safe option. The Bento Lunch Box contains no lead, BPA, phthalates or PVC chemicals, and contains sturdy, leak-proof containers removable for versatility. It's also dishwasher and microwave-safe, and has an ice pack to keep things refrigerated!
This is a staple for busy folks and travelers, as an easy way to fit in fitness at home or on the road!
This jumprope provides maximum speed with a stainless steel cable and plastic handles.
Talk about bang for buck! This thing is a life saver for the busy, and something that I use at least one time per week for an easy meal to rely on after work.
The stoneware and lid are dishwasher safe, and the finish is stainless steel. With a 7-quart capacity, you can easily make enough for leftovers the next day.
"Get great-tasting water on the go, without the cost and waste of bottled water."
As a huge fan of filtered water, it's tough to get it on the go without spending a lot on bottled water. This reusable bottle filters tap water was you drink, and is BPA-free, dishwasher safe, and recyclable.
Glass storage is the way to go as a much longer lasting, safe option! This 10-piece set includes all different sizes to accommodate all different foods, and has an award-winning air tight lid for optimum freshness and minimal messes.
I own this cookbook and LOVE it.
The fried chicken, brussel sprouts, and cauliflower mashed potatoes are some of my favorites, and will certainly please the pickiest of eaters in your household.
The recipes are man-proof and picky-eater proof, I promise!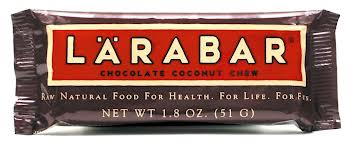 These healthy, gluten-free protein bars are a fantastic stocking stuffer!
They come in many different flavors, too.
12. Miscellaneous Stocking Stuffers
Other random ideas include:
Deck the halls, and share any other health gift ideas below!