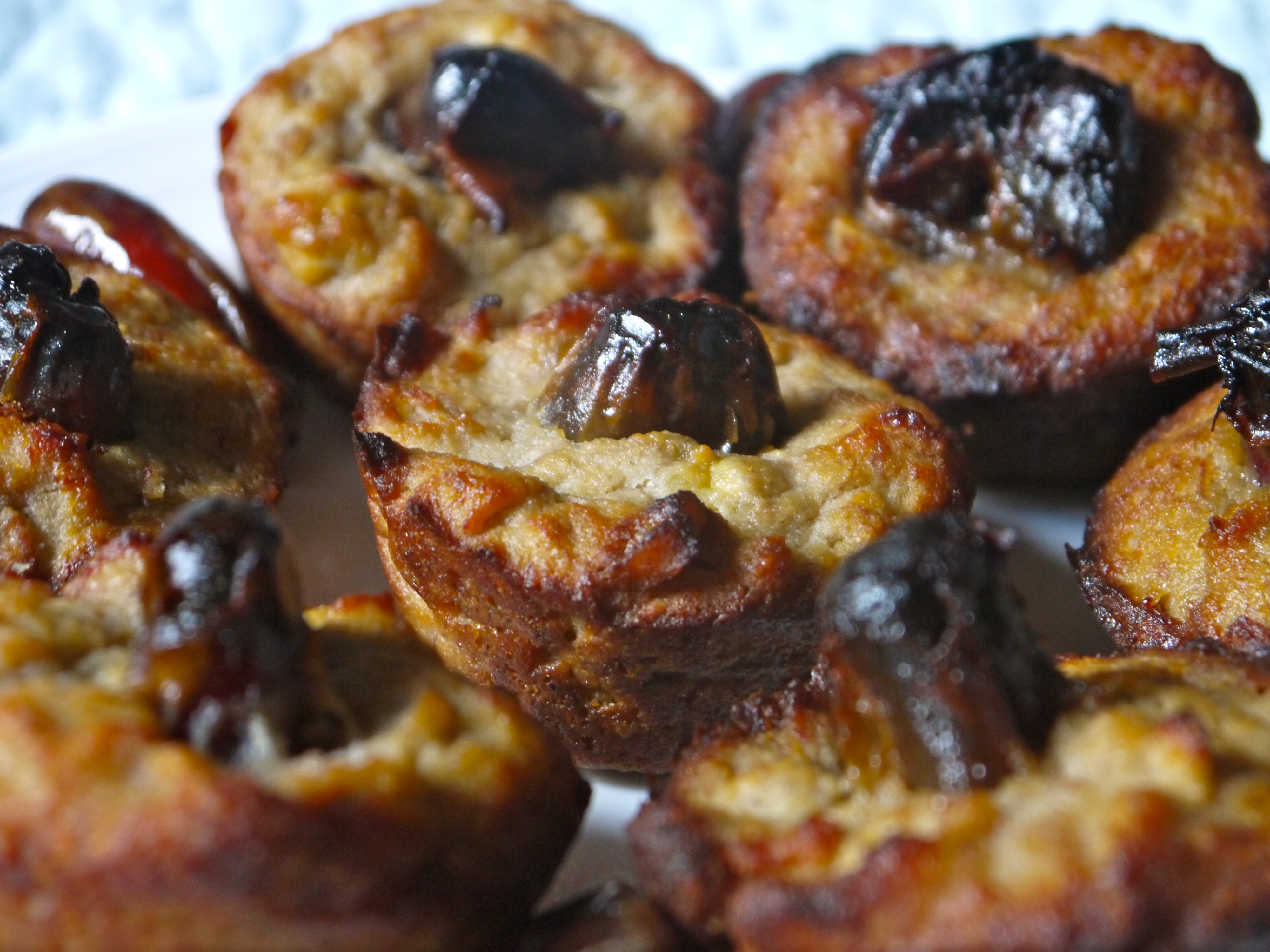 I was struck with another bought of creativity in the kitchen this week, plus a request for easy pre- and post-workout snacks from Kyle, so I went with it!
With some dates in the cupboard and a few aging bananas, I whipped up a batch of these deliciously sweet goods.
To double-check the taste, I even had my Dutch in-laws try them, and we all know the Dutch LOVE their baked goods.
Enjoy for a quick breakfast, snack, or even dessert!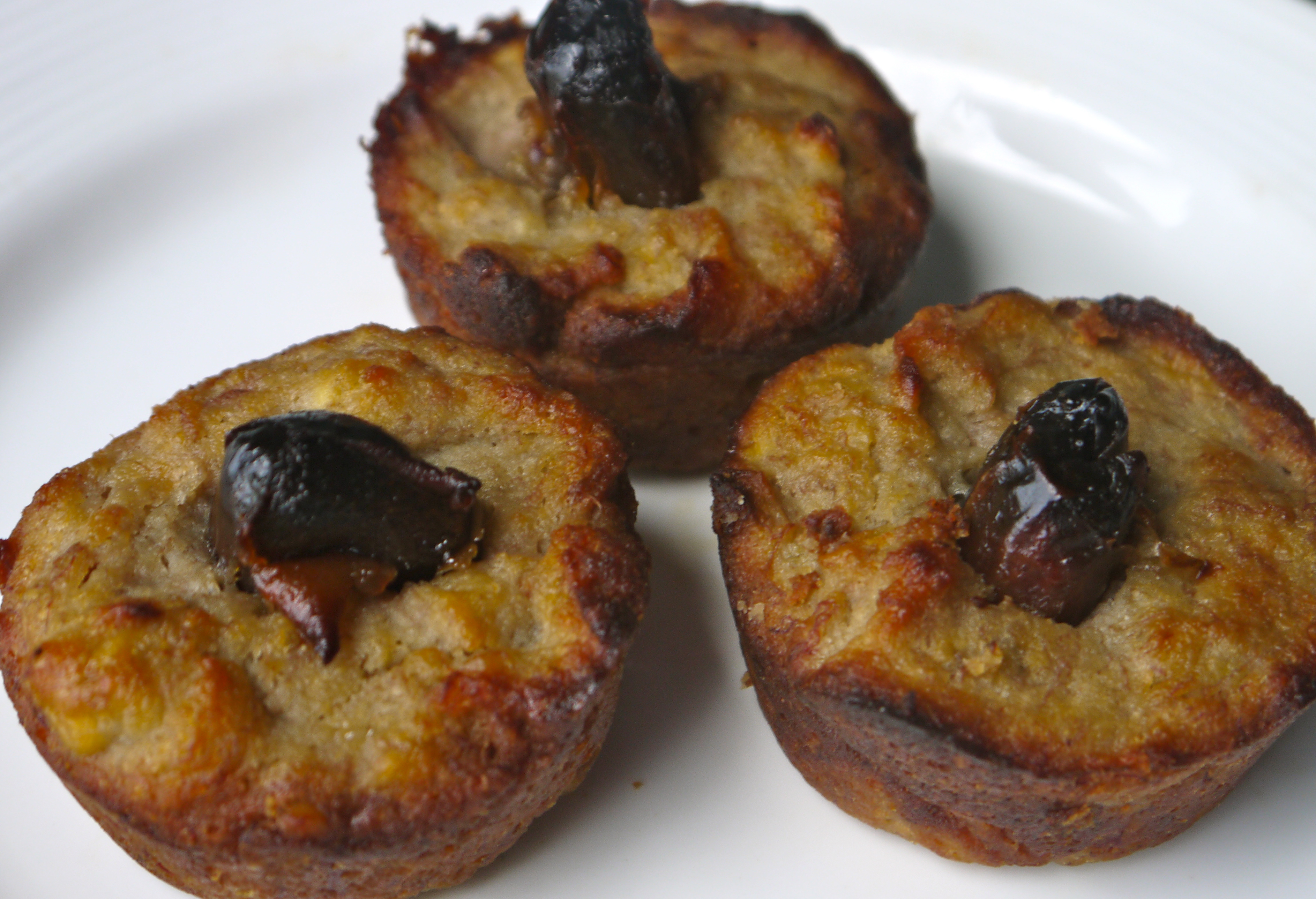 Banana Date Muffins
*Makes 12
Ingredients
3 bananas
12 dates, pitted
3 eggs
1 tbsp vanilla
1/4 tsp salt
1/2 tsp baking soda
1/2 c almond flour
1/3 c coconut flour
3/4 c chopped walnuts
1/2 c almond milk
3/4 c coconut oil
1 tsp stevia
Optional: honey to taste
Instructions
Set the oven to 350 degrees. Mash the bananas and mix all liquid ingredients in a large bowl. Mix in solid ingredients, adding walnuts near the end. Portion into muffin tins and bake for 25-35ish minutes until golden brown.