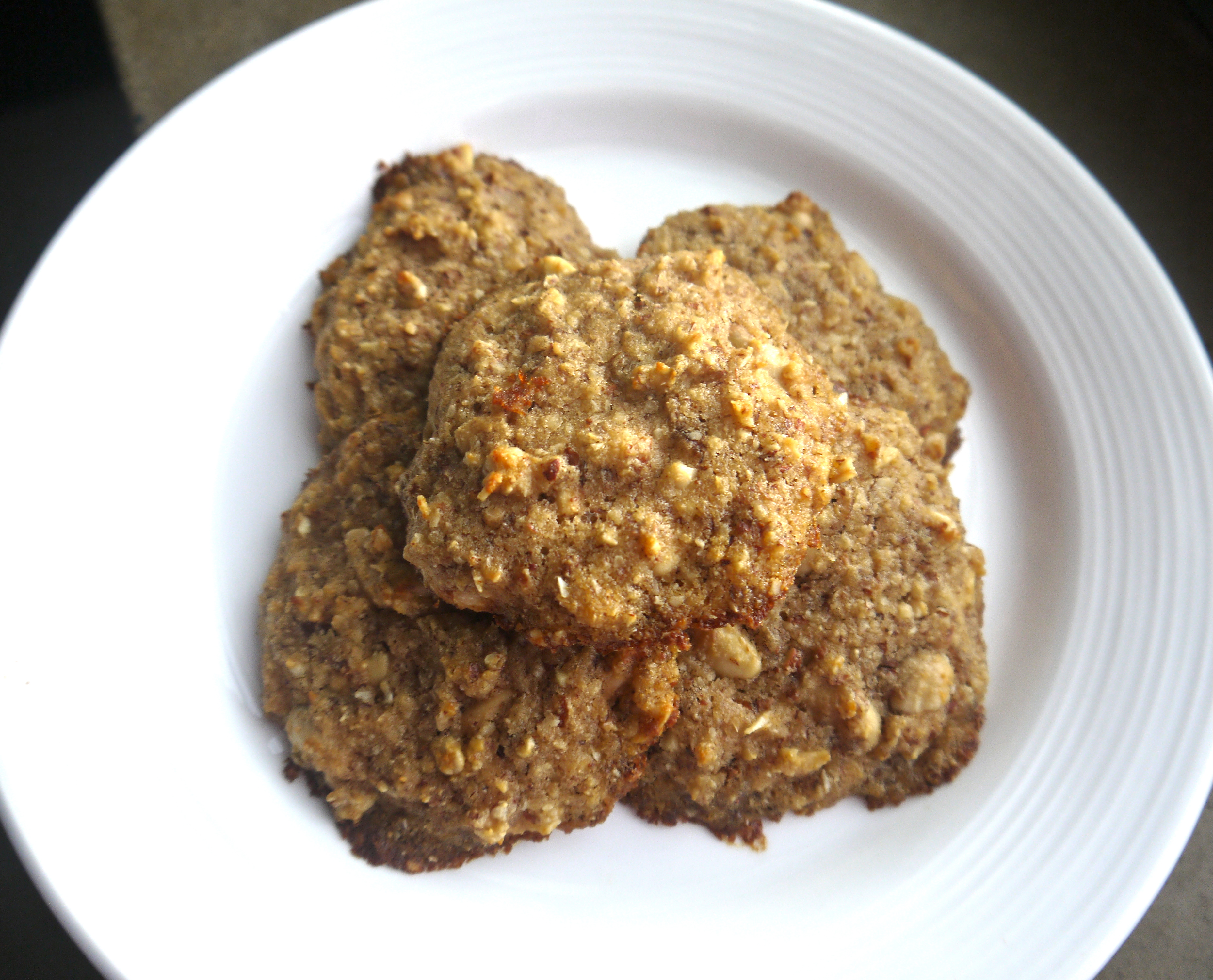 This past weekend was a rainy one, and despite it being summer, I felt the need to bust out some comfort food in the kitchen!
I opened the cupboards and saw minimal ingredients to work with… except for a bag of enticing cashews.
Cashews, or "shews" as I call them when lazy, pack a powerful nutrient line-up:
75% of their fat is unsaturated, and 75% of this unsaturated fatty acid content is heart healthy oleic acid (think olive oil!).
They are high in copper, important for energy production and antioxidant defenses.
Cashews are high in magnesium, necessary for strong bones, and helpful in regulating nerve and muscle tone.
I combined the cashews with a few other ingredients to make a simple, subtly sweet, satisfying cookie. Check it out!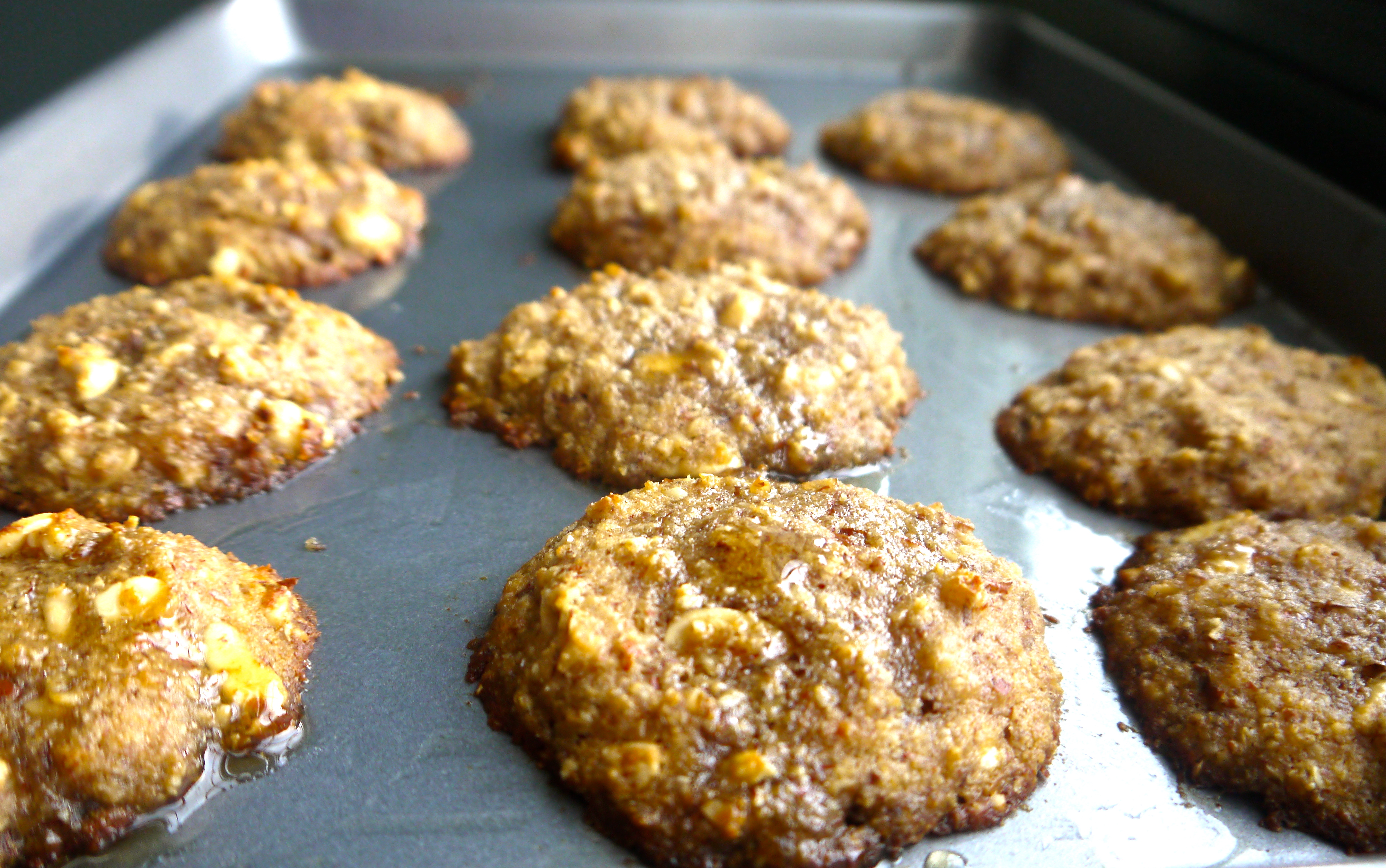 Honey Nut Cookies 
Ingredients
1 c cashews, crushed
2 organic eggs
1/2 stick butter, melted
1/2 c coconut oil, melted
1/4 – 1/2 c unsweetened almond milk (depending on consistency)
1 c almond flour
1/3 c coconut flour
1/4 tsp sea salt
1/2 tsp baking soda
1 tbsp vanilla
1/2 c honey
Instructions
Set oven to 350 degrees, and add all liquid ingredients to a large mixing bowl. Blend until smooth, and mix in the remaining ingredients, saving the cashews to stir in last. Grease a baking sheet, and portion out a heaping spoonful of batter for each cookie. Bake for 10-20ish minutes or until golden brown.
Enjoy as  a snack, in a bowl of organic yogurt, or crumbled in a bowl of unsweetened almond milk as a gluten-free granola substitute!