Just last weekend, my husband, our friends and I were mowing on this exact recipe on a 90 degree + day.
Who doesn't love guac on a hot summer day!?
With an empty bowl and recipe requests, I promised to pass along my concoction of creamy, buttery, citrus-y (is that even a word?) zest!
The taste and texture of guac is SO underrated, especially because it packs a TON of health benefits.
Avocados promote heart health as a rich source of monounsaturated fat (think olive oil and Mediterranean diet!), potassium (helps regulate blood pressure), and folic acid and vitamin B6 (which help protect arterial walls)
They promote optimal antioxidant status as a good source of copper and vitamin C (which provide antioxidant activity and protect cells from free radical oxidative damage)
They promote blood and bone health as a good source of vitamin K (aids in proper blood and bone function)
There are so many ways to enjoy this green goodness, and I often use it as a condiment to burgers, salads and omelets. Or, I just grab a spoon… you know the rest.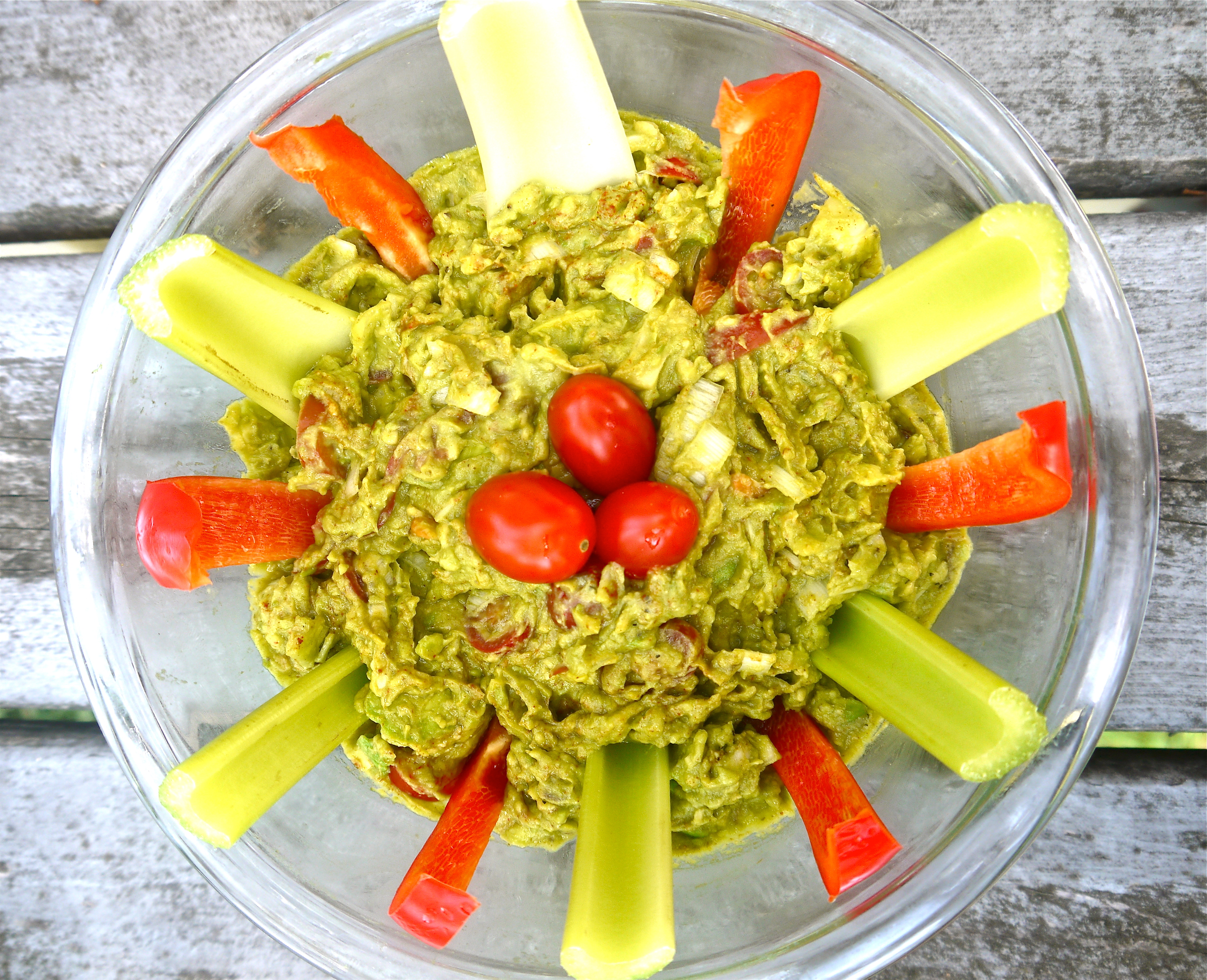 Check out my recipe for AMAZING Citrus Kick Guacamole below!
Ingredients 
3 avocados
1/2 c tomatoes, chopped
1/2 c white onion, chopped
1/2 lemon, juiced
3 tbsp cilantro, chopped (or dried)
1/2 tbsp cumin
1/8 tsp garlic powder (or 1 clove minced fresh garlic)
1/4 tsp cayenne pepper (ground red pepper)
1/4 tsp paprika
1/2 tsp sea salt
Dash of pepper
Instructions
Cut avocados in half, remove the pit, and scoop out the avocado flesh. Either mash by hand or blend until smooth. In a medium bowl, add chopped onions, tomatoes, and lemon juice to the avocado flesh, and then stir in the rest of the seasonings!
Tips & Serving Ideas
For ripe avocados, look for those with dark brown-green or almost black skin that gives slightly under pressure
When ripe, refrigerate to extend life for about 2 days
Add to salads, burgers, omelets and Mexican dishes for a creamy zest
Skip the processed chips and crackers, and serve with sliced vegetables (cucumbers, carrots, peppers and/or celery)!
When dining out, ask your server for a substitute of sliced veg in place of chips or bread (I just did this last week!)
Enjoy and let me know what you think in the comment section below!!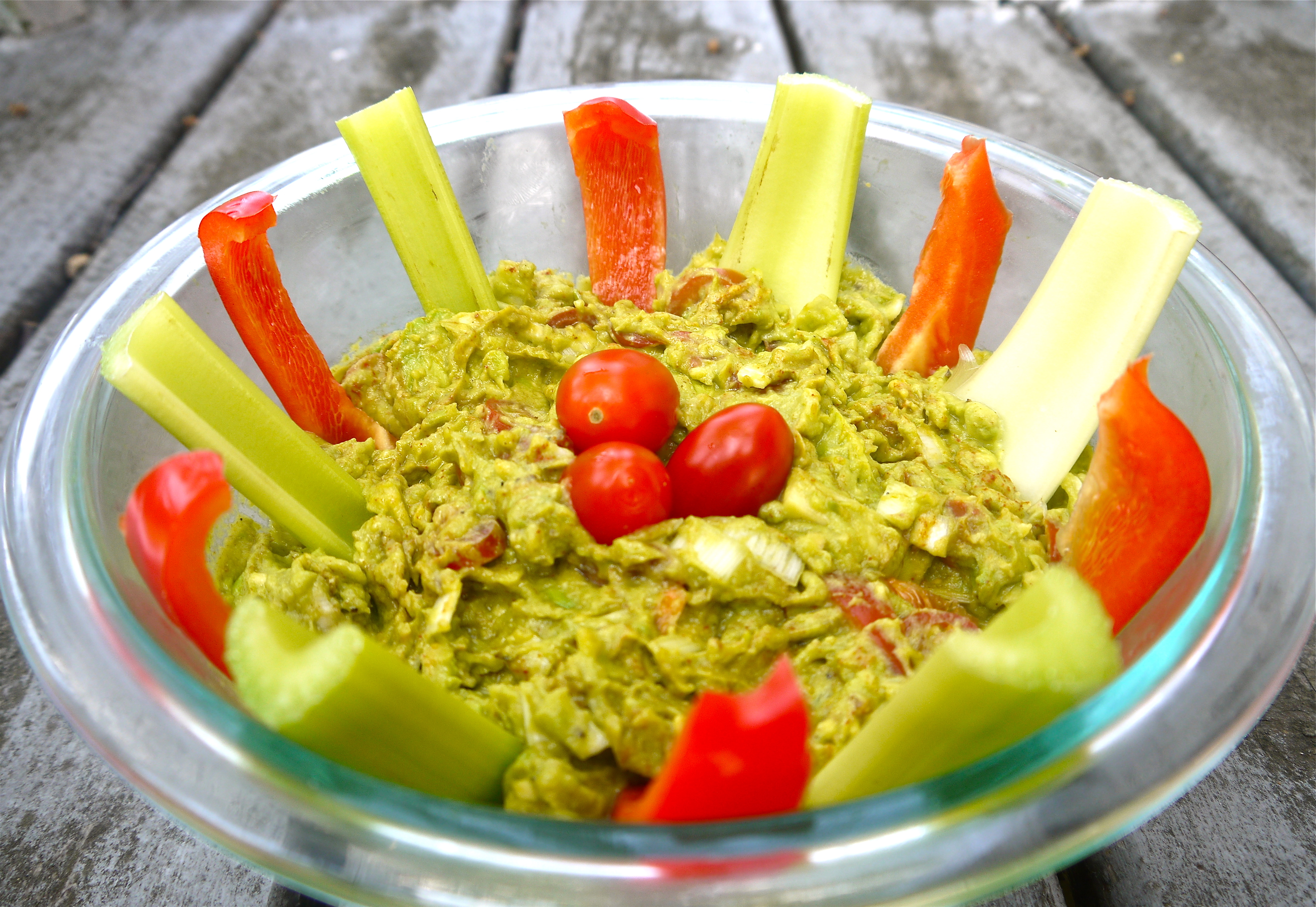 References:
Mateljan, George. The World's Healthiest Foods. George Mateljan Foundation: Canada, 2007.