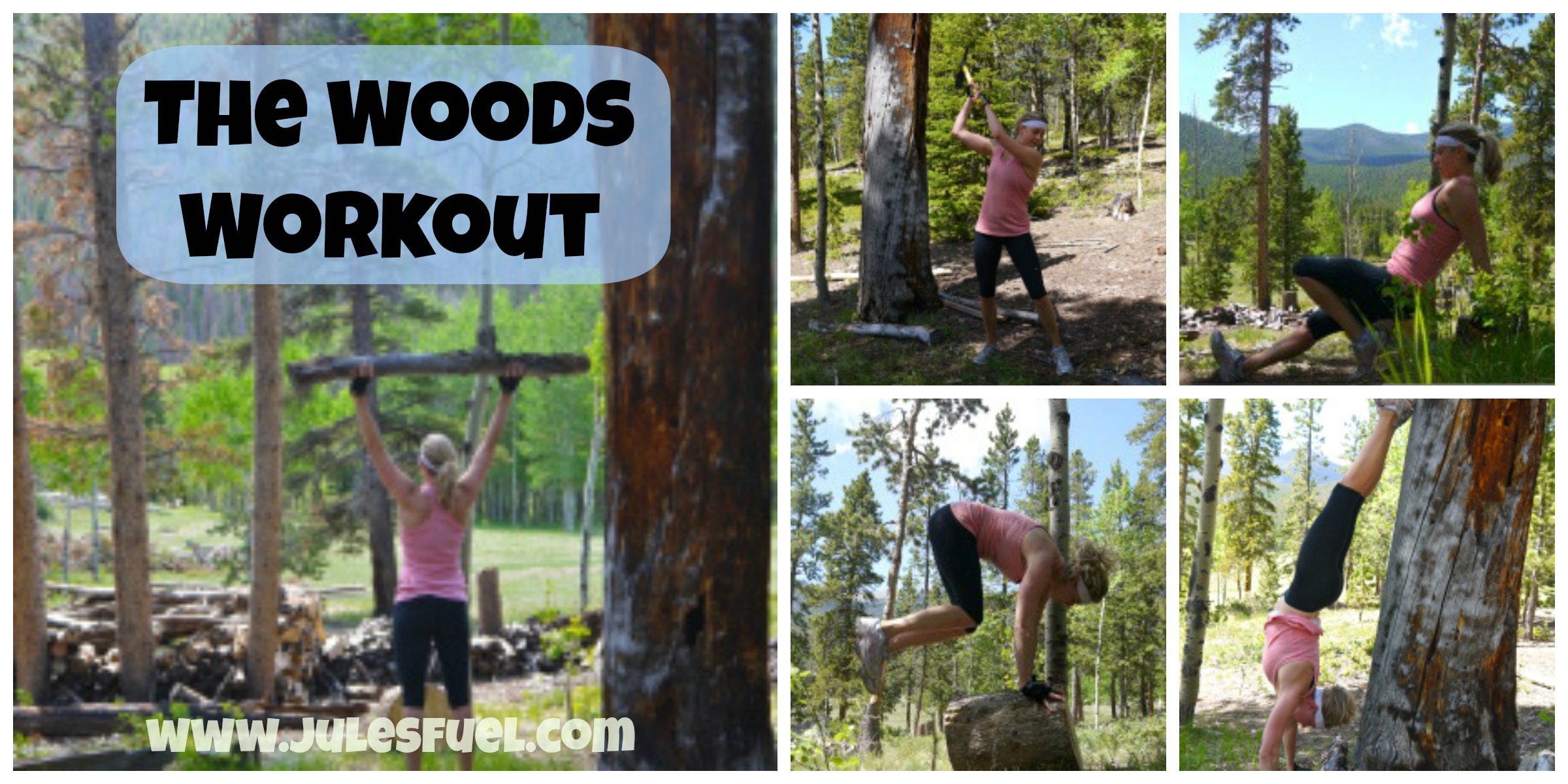 Lately, I'm obsessed with working out outside.
I often hijack playgrounds, stealing the monkey bars from the kids for pull-ups, using play structures for handstands, and basically make a fool of myself in front of stay-at-home mothers and their young ones.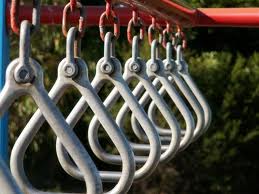 Why do playgrounds have to go out of style when we grow older, anyway?
Maybe we should start taking advice from kids' innately healthy intuition; they run around all day, stop eating when they're full, and sleep a lot. 

In any case, when my husband I rented a cabin in Poudre Canyon earlier this summer, I took FULL advantage of having a whole new set of natural gym equipment to use in the wild.
In between hiking days, we got up one morning, and decided we would get our primal fitness on!
With some old school rap blasting from our iPod dock, we got after it.
Tree handstand holds: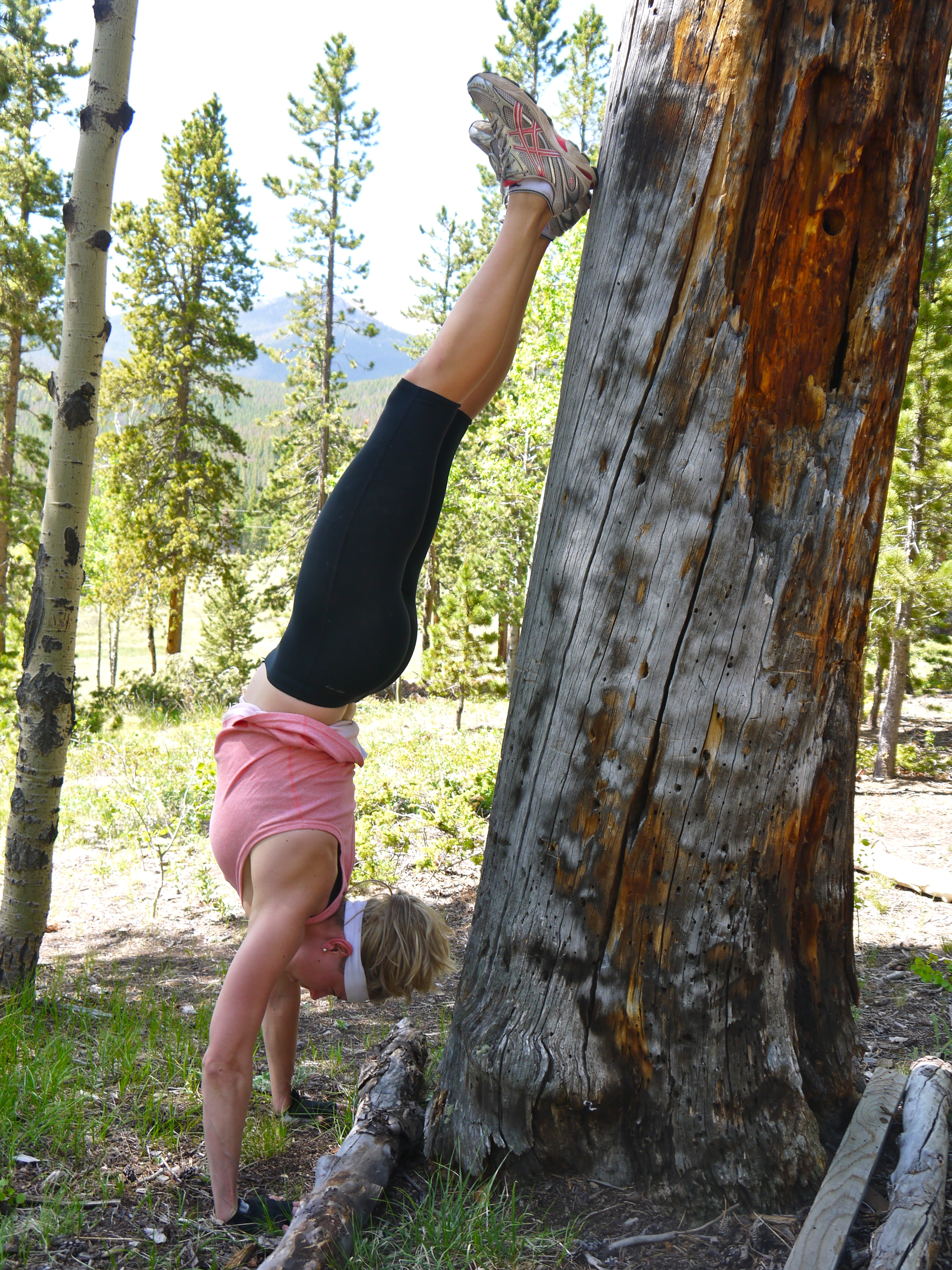 Dips on a tree stump: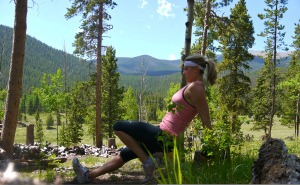 Side-to-side jumps on a tree stump: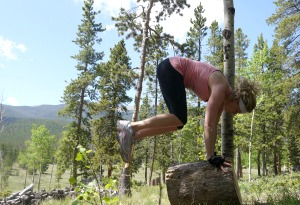 Wood chopper: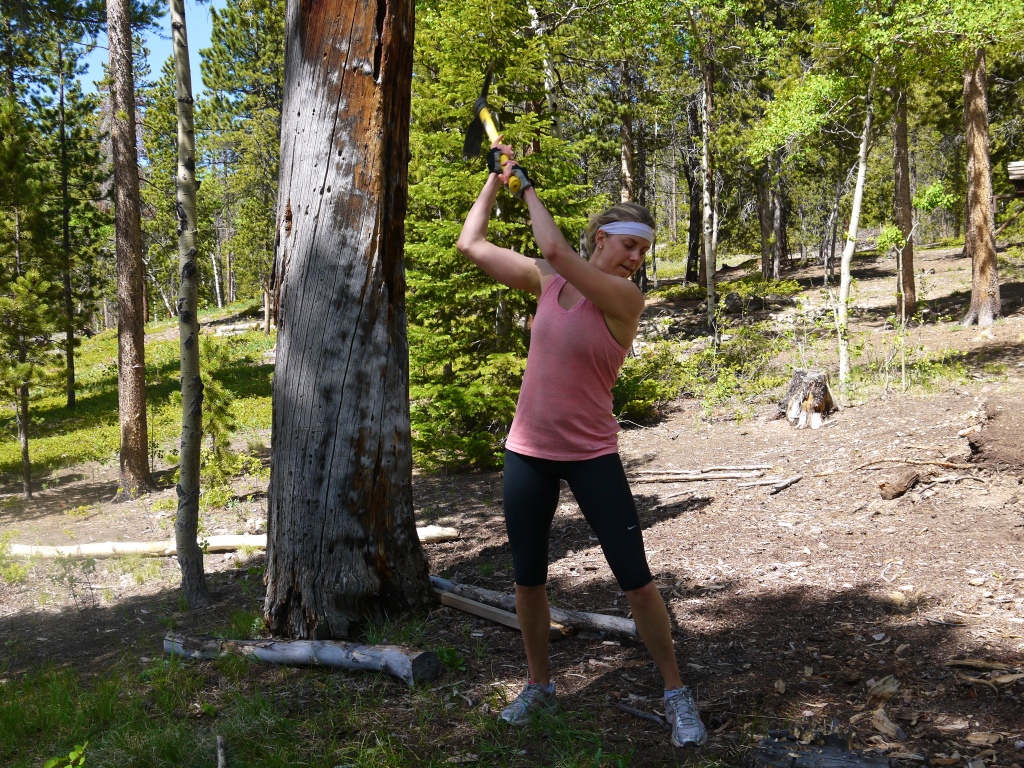 …and a few log push presses!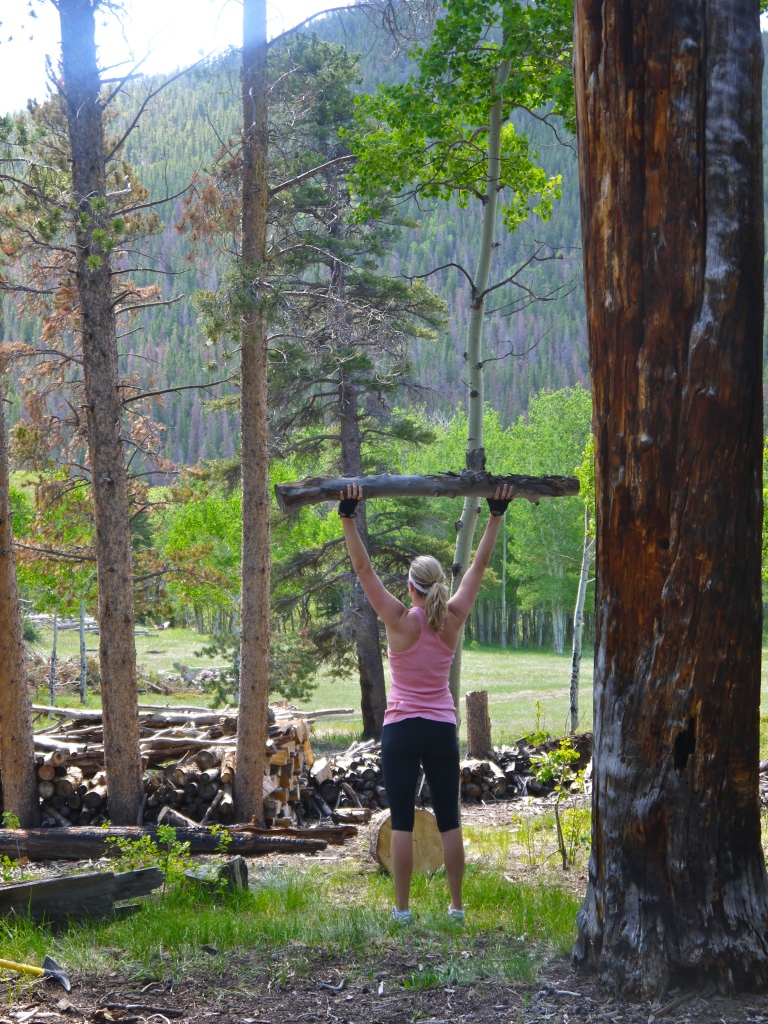 Thirty minutes later, we were finished, and basking in the glory of getting back to basics in nature, literally.
It turns that there are several reasons as to why we felt so good after our workout, though. In fact, getting sweaty outside is not only just good exercise for the body; it plays into mind and spirit health as well:
5 minutes with nature can boost mental health, as shown by a new study
Nature can relieve stress, restore concentration, improve productivity and one's outlook on life
Being outside raises Vitamin D levels, which is crucial for bone and heart health and weight management
If you haven't tried it yet, I totally encourage you to jump on the outdoor workout bandwagon! Below is a write-up of what we did:
The Woods Workout 
– 4 x 30 second handstand holds on tree
– 4 x 15 dips on a tree stump (or use park bench)
– 4 x 20 side-to-side tree stump jumps (or use park bench or other structure; L + R = 1;)
– 4 x 15 wood chopper (or use a long stick; 1 set on L, then switch to 1 set on R)
– 4 x 12 push press (otherwise, do pushups or bring a backpack with weight to use)
I'd love to hear any thoughts, comments, or stories (send a photo!!) that you have related to a woods or outdoor workout!