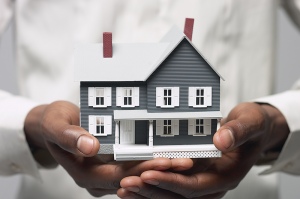 This past fall, my husband and I were crazy enough to host four people in six weeks!!
It was a blast, but also an interesting learning curve to figure out "proper hospitality" as newlyweds. We do happen to currently live in Germany, too, so it adds an element of hosting pressure to give first-timer guests a true experience of Deutschland.
We quickly grew accustomed to taking our guests on a mini "Taste of Germany" tour, including local restaurants, coffee shops, sight-seeing and landmarks to leave them awed and inspired. After the six weeks, I did some reflecting on our fun adventures of hosting friends and family, and it dawned on me.
Why do we go above and beyond for others, yet sometimes neglect our own health needs?
Thinking of hospitality in this context, our bodies are an indefinite guest of our soul; the outer shell to our inner selves. It is our "home," our own piece of real estate.
Yet, do we make every effort to make our body feel "welcomed?" Do we listen to its needs, and make choices that nourish it, make it feel happy and loved?
In a busy world of work, appointments, family and friend engagements, it is SO easy to put ourselves second. We often put other people and things first, skimping on sleep, fitness, proper nutrition and even two seconds to breathe and reflect on our lives. And when we neglect US, we can't be our best selves.
"A healthy body is the guest-chamber for the soul; a sick body, its prison." – Francis Bacon
What value do you place in your "home," your one body? Do you perform routine "housework" daily, weekly, monthly to improve its functioning, value, and appearance? Or, is it time for a new renovation; a new approach to maintaining, improving and fueling the health of your own piece of real estate while on this earth?
With the arrival of the New Year, do yourself a favor. WAKE UP.
Take an inventory of your own body and soul.
Self Inventory
Choose ONE goal to improve, and implement it daily. Whether it is fifteen minutes of quiet time in the morning, cooking more at home instead of eating out, exercising more, or getting in bed earlier; realize that you can either be imprisoned or set free by the actions you take today.
Body Inventory
Energy
– How many hours of sleep are you getting each night?
– Do you wake up ready to take on the day, or do you resort to caffeine to survive?
– How often do you rest and relax for rejuvenation?
– How often do you incorporate "me time" in your week to reflect and reset?
– Do you make time for unadulterated FUN in your life?
– When is the last time you belted out your favorite song while driving?
Fitness
– How often do you exercise, and do you make it enjoyable?
– Do you align your workouts with your energy, motivation and state of health?
Fuel
– How often do you eat real, whole foods, and how often do you eat fast food?
– Are you eating to live, or living to eat?
– Do you have strong cravings during the day, and are you able to distinguish
whether it's true hunger or unfulfilled emotional needs?